The Devante Smith-Pelly era is over in Montreal and, all things considered, it didn't end all that badly for the Canadiens.
Granted, part of it not ending badly lies in the fact that it actually ended. Even if it only lasted a year, it could have been much worse.
Smith-Pelly for Sekac
When the Habs dealt Jiri Sekac to the Anaheim Ducks for Smith-Pelly last February, the general sentiment was that the team gave up too soon on the Czech forward, trading away skill for size. They had just signed Sekac the previous summer and, even in limited action with the Habs (in between stints in the press box), he displayed speed and offensive potential.
Fast-forward a year, and, while that potential remains, Sekac isn't living up to it. Following stops in Anaheim and then the Chicago Blackhawks, Sekac is now on his fourth team in two seasons, having been claimed off waivers by the Arizona Coyotes this past weekend.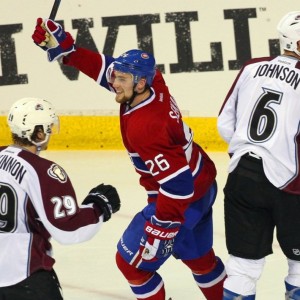 Sekac's 16 points (in 50 games) with Montreal meanwhile represent well over half his career total, with seven of his 10 goals coming as a Hab. Smith-Pelly has outscored him 15 points to 11 since the deal, excluding his three playoff points last spring. Sekac, despite playing for the Western Conference-finalist Ducks, scored none, only appearing in seven playoff games for them and was a regular healthy scratch.
While that has also been a recurring theme in Smith-Pelly's Canadiens career, it was never as bad as it had gotten for Sekac on any of his three other teams. So, in retrospect, having signed Sekac as an undrafted free agent, the Canadiens didn't really lose anything when they traded him, especially since he was never going to gain any kind of traction in head coach Michel Therrien's doghouse anyway.
Of course, they didn't gain all that much either, and that remains true, at least superficially speaking, now that they've flipped Smith-Pelly for Stefan Matteau in a trade with the New Jersey Devils at the trade deadline.
Matteau for Smith-Pelly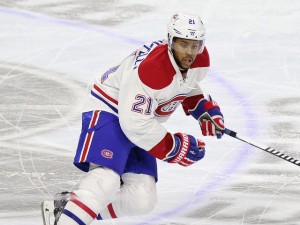 The Habs traded for size in exchange for speed when they acquired Smith-Pelly. Now, they're seemingly trading away skill issues for character ones, with Matteau having infamously been released once by a Quebec Major Junior Hockey League team assistant-coached by his father, former NHLer Stephane Matteau.
However, it may be unfair to label him as a problem child, especially since his father came to his defense after the fact. It at least flies in the face of the narrative that what the younger Matteau did was so bad even his father thought he should have been released, anyway.
Logically speaking, he must have matured at least a little since then, it having been three years already, with Matteau having just turned 22. As a result, even in a worst-case scenario, the Canadiens get a little bit younger, turning a former second-round pick in Smith-Pelly (2010) into a first-round one in Matteau (2012) in the process.
Another Great Canadiens Trade?
Furthermore, Matteau seems to fit Therrien's mold, being a grinder with defensive know-how, some offense and a French-Canadian name (even though he's Canadian-American). If the supposed lack of character has been resolved as an issue, then this becomes another great trade for the Habs in a span of just a few days.
There's every reason to believe general manager Marc Bergevin believes that to be the case, as it would be unlikely for him to make the same mistake again, after he acquired Zack Kassian and then criticized him publically after a car accident at the start of the season.
Ultimately, even if Matteau proves to be a bust, with all indications pointing to that being a realistic possibility (five points in 44 career games), the Canadiens are at least getting a (second) fresh start out of a player that didn't work out anyway.
What's so bad about that?