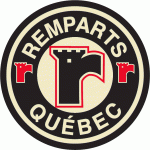 While the journey from Buffalo to Quebec City takes approximately 10 hours by car, there's no doubt that in the coming weeks (and possibly months), many a Sabres fan will be keeping a close eye on the QMJHL and a certain 18-year old currently playing hockey for the team known as 'les Remparts.'
The player in question, of course, is none other than Mikhail Grigorenko, the Sabres 12th overall pick in the 2012 NHL Entry Draft, widely regarded as one of (if not THE) most talented players in his draft class. If all was right with the world and the NHL and its players weren't in a lockout situation, Grigorenko would be in the process of becoming acclimated with his new teammates in Buffalo as part of the team's training camp, with a view to challenging for the Calder Trophy during the 2012-13 NHL season. At present, however, he remains in Quebec City (under the tutelage of Patrick Roy), and is looking to make even more of an impact in a city and league that saw him put up 85 points (40 G, 45 A) in 59 games during his first year playing hockey in North America.
After going through a transition period in year one wherein he had to learn both a new language and style of play, and with all the pressures that come with looking forward to the Draft now behind him (not to mention a case of mono that slowed him down during last season's playoff run), Grigorenko should feel more comfortable and at ease in Quebec. Surrounded by other top-notch talents such as Nikita Kucherov, Martin Lefebvre, Adam Erne and Anthony Duclair, there's no doubting that Grigorenko has the ability to not only flourish in but dominate the Q, should he remain there for an extended period of time.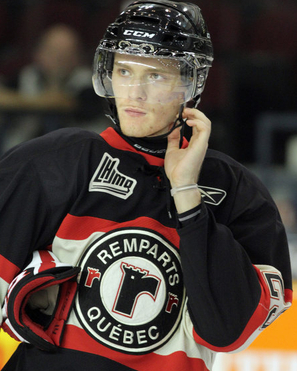 Based on last night's season opener in Quebec City (in front of 12453 fans at the Colisée Pepsi), Grigorenko and his fellow Remparts teammates will certainly be a force to be reckoned with. #25 put up 4 points (1 G, 3 A) in a 9-4 victory, while Duclair and Ryan Culkin also posted 4 point nights. Even without Grigorenko in the mix, this team was set to challenge the Nathan Mackinnon-led Halifax Mooseheads for the league title and a spot in the Memorial Cup, and should he stick around for a whole season, there's no reason to expect anything less than a possible league scoring title for the future Sabres centre.
Of course, that all depends on how quickly a resolution can be reached in the NHL's ongoing labour dispute, and most Sabres fans are no doubt hoping that Grigorenko will start lighting up the First Niagara Center sooner rather than later.
Until then, keep a close eye on the Q, and watch G's numbers & keeper fantasy stock rise on a consistent basis.