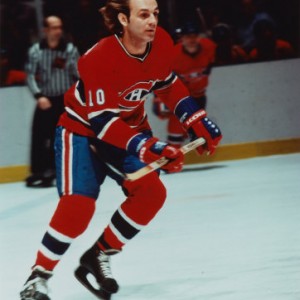 Whereas many chose to cling to Guy Lafleur's potentially tongue-in-cheek comments about players' playoff beards from a few days ago, in Montreal (where no one is wearing one) people took note of something actually interesting that he had to say.
"Not a Question of Language"
Talking to the media at the annual presentation of the Guy Lafleur Awards to amateur hockey players, the Montreal Canadiens great said regarding the supposed need for a French-speaking head coach: "To me it's not a question of language. Scotty [Bowman] never spoke to me in French… If you're behind the bench, you have to do the job and you have to do it right…"
No one seemed to ask the logical follow-up, i.e., "Does he believe Michel Therrien is doing the job right currently?"
Granted, that specific question might have been a tad too inflammatory for the circumstances surrounding the scrum. And comparing Therrien, a coach with nearly as many losses (including overtime ones) as wins in his career, to Bowman, the one with the most victories in history, probably isn't a fair comparison. At this point, the only thing Therrien has on Bowman is hair, and who knows how long that will last at the current rate?
So, instead everyone ran with the story that Lafleur believes playoff beards are "a disgrace for hockey." Maybe because they were desperate for something to write about during summer (looks at camera hello). Or maybe because what he had to say about the language issue was so gosh darn logical it wasn't worth focusing on.
That's outside Montreal, again. Inside, though, it's another story.
Another Story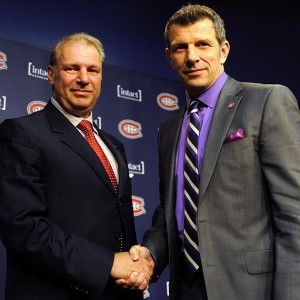 It maybe shouldn't be, but, as RDS team member Martin Lemay discussed on Team 690, it isn't quite as black and white as some people make it out to be. From a winning perspective, yes, you want the coach who gives you the best chance to win, regardless of his (or her) ability to speak French. However, in a 30-team league, is there really that much of an edge one head coach gives you over the other? To boost that 1/30 shot that significantly?
If not, doesn't it make sense from a marketing perspective to go with a head coach who will best reach your fans? After all, the Canadiens are a business like any other when it comes down to it.
Of course, to support that argument, you would have to conveniently ignore how the Habs are beloved across the country (even in the United States) and not just by French-Canadians. According to a 2014 poll, they are the team with the most support by all Canadian hockey fans (23%).
Even if one were to argue that it's Montrealers who for the most part contribute to ticket sales, 56% of the city's population speaks both languages, with 18.6% speaking English at home (2006 figures). Those are significant ratios that can't be swept under a rug for the juvenile purpose of trying to justify a potential hire based on language alone.
Exceptions to the Rule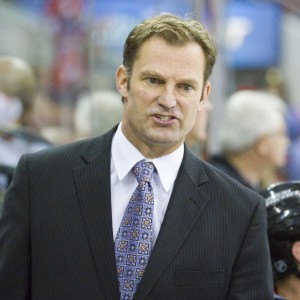 You would also be ignoring how many fans and analysts like Francois Gagnon who support the idea that French is a prerequisite for anyone hired as Montreal's head coach also believe there are certain possible exceptions. These include Mike Babcock, who once played for McGill University, and recent-hire Kirk Muller, who once captained the Habs and was a part of the 1993 Stanley Cup-winning team.
Hell, even Bowman, who, according to Lafleur, never spoke to him in French, is from Verdun. One would even expect a guy like Joel Quenneville, who's second to Bowman in career wins, but lacks any connection to Montreal aside from his French-sounding last name, would be welcome with open arms (were Bowman's son, Chicago Blackhawks general manager Stan, ever to make him available again).
So, once we accept that notion, that there are exceptions for the purpose of putting together a championship-caliber team, the whole argument begins to fall apart. It's apparently no longer about the sanctity of the French language in Quebec. Picking the person who best gives the Habs a chance at winning is the whole point, and everyone seems to agree that the above exceptions did in the past (Bowman) and would in any hypothetical future.
Most telling is how most everyone would seemingly be on board with Muller, who had a mediocre record during his head-coaching tenure with the Carolina Hurricanes. If you were to accept Muller as head coach because of his connection to the team, disregarding his lack of success behind the bench, or Quenneville because of his success behind the bench, but disregarding his lack of a connection the team, doesn't that just mean you'd accept anyone?
So, what are we fighting about exactly?
No one is denying that French would be an asset on any resume handled by general manager Marc Bergevin or owner Geoff Molson. However, when your team operates in an English-speaking environment like the NHL, the lack of the language shouldn't be considered a deal-breaker. It's the resume as a whole that matters most.
So, agreed: All things being equal, go with the head coach who can speak French. Everyone gets what they want and there are no drawbacks. However, limiting yourself to only French-speaking candidates and potentially keeping one on board for lack of a viable replacement? That would be the disgrace.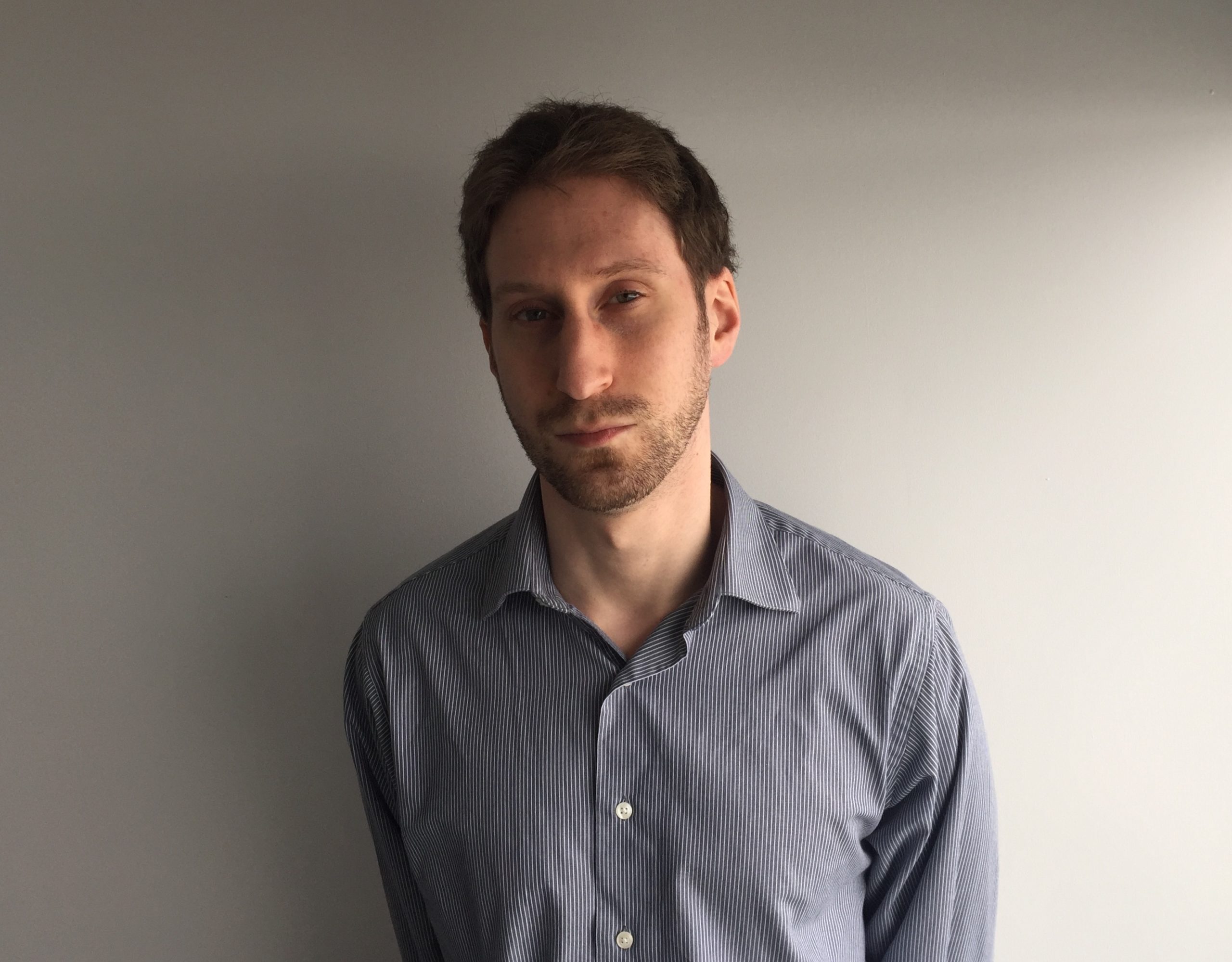 After 10 years of writing hockey, Ryan decided it was as good a time as any to actually join The Hockey Writers for the 2014-15 season. Having appeared as a guest on such programs as CBC Radio One's Daybreak, Ryan has also written for the Montreal Gazette and Bleacher Report and worked for the NHL itself and his hometown Montreal Canadiens. He currently writes about all things Habs for THW, with it being a career highlight for him to have covered the 2021 Stanley Cup Final as a credentialed member of the press.