While the theory that Montreal Canadiens head coach Michel Therrien could be safe has circulated for some time, reports from this past week quasi-confirmed the nightmarish possibility.
As suggested on TSN's Insider Trading, expect Marc Bergevin to confirm Michel Therrien's return as Habs coach either on wknd or next week.

— Darren Dreger (@DarrenDreger) April 8, 2016
However, in spite of Therrien's failure to get this team into the playoffs despite a historic 9-0 start to the season, should fans really be surprised in the event Bergevin's expected vote of confidence comes to pass?
Here are three reasons why they shouldn't:
3. Public Perception
The vote of confidence Bergevin would be giving Therrien would be nothing new. It wasn't a kiss of death back in January and it certainly wouldn't be one now, with many coach firings taking place at season's end. If Bergevin says he's not going to fire Therrien after they've officially missed the postseason, he's not going to, pure and simple.
#Habs Bergevin emphatically states that the entire coaching staff will finish the season in Mtl "regardless (of what happens). It's on me."

— John Lu (@JohnLuTSNMtl) January 21, 2016
Essentially, when Bergevin said Therrien would be safe for the rest of the season regardless of how it went, he meant it. Why would he go to bat for his head coach under the realistic assumption the team was on its way to missing the playoffs and then rip the carpet out from under him?
Granted, that's how some business is conducted under similar circumstances in this league, but, at this point, in keeping Therrien, Bergevin would be able to sleep soundly at night with his integrity intact. No one would be able to accuse him of being duplicitous.
It might not be the best reason to not fire Therrien, but spoiler alert: None of these are. Sure, many fans will instead think he's either an idiot in a best-case scenario or guilty of nepotism, looking out for his foxhole buddy, in a worst-case one.
#Habs Bergevin: "If you're ever in a foxhole, you want that guy next to you. That's what Michel is to me."

— Chantal 🐾 (@pucksnlife) January 21, 2016
Of course, he did stop short of saying he wouldn't fire Therrien at the end of the season, and most fans clung to that hope by reading in between the lines. Instead they should have been reading the signs that Bergevin was simply being loyal to his first head-coach hiring, which might seem to be the wrong career choice.
Ultimately, Bergevin's logic is sound, though. As, at this point, his fate isn't tied to Therrien's. It might be to that of his replacement.
2. Lack of a Suitable Replacement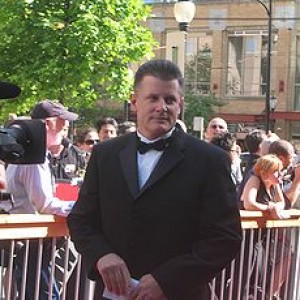 Simply put, in this market, there is an unfortunate prerequisite for the head coach to speak French, which limits the talent pool drastically.
Right now (with Claude Julien and the Boston Bruins still potentially in the playoffs as of Saturday morning), there is arguably just one available in Guy Boucher… two if you're feeling generous and believe Marc Crawford mastered the language coaching one Quebec Nordiques season and the last few in Switzerland.
For the record, it should be pointed out, that one Quebec Nordiques season in 1994-95? In a city more unilingually Francophone than Montreal? Crawford earned a very good 30-13-5 record and a Northeast Division title. Apparently, language is not—I repeat NOT—tied to success behind the bench.
It would also seem that some franchises—ones on their way to winning championships—have even figured that out by now. Craziness.
Nevertheless, the point remains Bergevin would be a fool to fire Therrien now, without a viable replacement like Julien—who also didn't work out his first go-around with the Habs—available. He has to look out for No. 1, i.e., himself, and, logically speaking, the organization won't fire him if his first head coach doesn't work out.
Everyone's entitled to at least one quagmire, after all. Some people, like Therrien and every other former Habs coach the team has painted itself into a corner into recycling? Maybe a few more. So, in theory, as long as Bergevin keeps a potential lame duck in Therrien close, he too should be safe.
Granted, that's within reason. He can't keep backing Therrien failed season after failed season, which I suppose angry fans can find some solace in. However, for the time being, it makes sense for Bergevin to take the position that Therrien deserves another chance… even if he really doesn't.
1. Injuries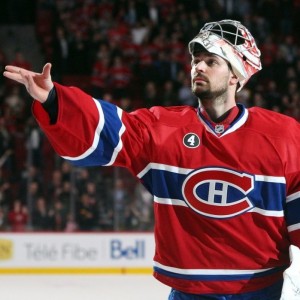 Once Carey Price went down with injury, permanently it turns out, at the end of November, Therrien could do no wrong.
If he persevered and led the team to yet another 100-point season and into the playoffs? Hand him the Jack Adams Award.
If he was unable to deal with the absence of a Hart Memorial Trophy-winning goalie (like 29 other squads)? Well, take away the best player in any city and it would be impossible for them to make the playoffs too (except, of course, when they do).
Add onto that injuries to other key players like Jeff Petry, Brendan Gallagher and P.K. Subban (among many others) and a season in which the team accumulated the fourth-most man-games lost. Really, it was almost a foregone conclusion that the Habs would miss the playoffs. Just don't tell the Pittsburgh Penguins who are also in the top 10… or the Florida Panthers who are 11th and won the Atlantic Division.
As far as excuses go, it's admittedly still a pretty good one. It's just unfortunate the locker room is adorned with a saying arguing just the opposite. But, hey, they're just words. They don't have to mean anything.
Remember that when (if) Bergevin waxes poetic, giving his vote of confidence to Therrien.