As the holidays come to an end, gifts unwrapped (returned?), and heavy meals digested, the world is slowly getting back to the everyday grind. Business as usual as they say. For the hockey world however, the new year brings new challenges. You've no doubt heard the cliché before. This is when the real season begins. Teams have the kinks ironed out of their systems, new players that arrived during the off-season or via trade early in the season are now used to their new teammates, new surroundings, and are getting their routines back. Rookies have adjusted to the NHL and are now contributing to the team's success to the best of their ability. This is when over-achieving teams falter (Sorry TO, but my advice to you is you should start liking basketball), and when veteran, skilled clubs start chaining wins. More and more teams will find themselves in a battle for a playoff spot.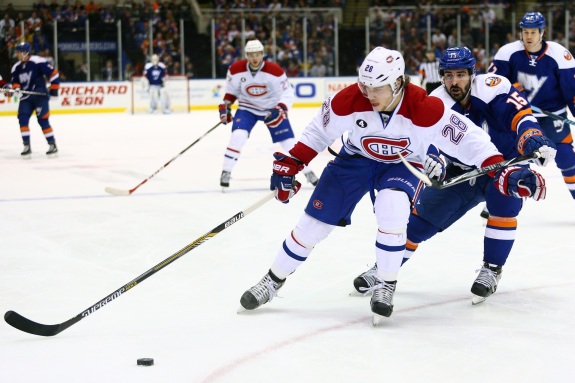 If the Canadiens want to earn a playoff berth, and especially if they are looking for home ice advantage, there is one area in particular they will need to improve; road games. In 17 games on the road before the Christmas break, the Habs, 9-7-1 (A record brought to you by Carey Price's kleptomania), scored only 31 goals, an average of 1.83 goals per game. Too much has already been said about the power play where the Habs went 4 for 55 in their first 17 road games, for a pitiful 7% efficiency rate.
The Montreal Canadiens road game is a defensive one. Containing the opposition until a breach in play occurs where the Habs' scorers can go deposit that biscuit in that basket.
Of course the Habs can always count on their top end talent like two-way players Max Pacioretty and Tomas Plekanec, and offensive juggernauts P.K. Subban and Alex Galchenyuk at 5v5 but that doesn't mean they can overlook their power play. The Habs need to take advantage of those 5v4 situations to create safe leads, and to do that they will need more than those four players
Road Warriors
Unsung heroes, under-the-radar players, and lunch pail players will have show up and contribute to the success of their teams. One player who's starting to get on the radar, and whose blip will only get bigger as the playoffs near, is up-and-comer Nathan Beaulieu.
Beaulieu showed promise in last year's playoffs, but the lack of adrenaline, pressure, and do-or-die attitude seemed to have pushed the 2011 first round pick off his axis. The Strathroy native struggled early this season and went back and forth between the NHL and AHL.  Beaulieu did everything he was asked to do. He fought, he played defence, and played on the 4th line but couldn't seem to find his niche with the Habs. When he came back to the NHL after being sent down to Hamilton for the second time this season, Beaulieu played with a chip on his shoulder and decided to fight for his place, and it seems to be working.
Here to Stay
Beaulieu's stats show how valuable he is to his team's success on the road. His 5v5 road CorsiFor% is second to Max Pacioretty (54.0) and tied with P.K. Subban at 53.6. His ice-time also spiked in the last two games on the road, where he was promoted to the second defensive pairing and is getting some power play time under the guidance of veteran quarterback Sergei Gonchar. His 101.1 PDO shows that he's not playing over his ability nor is he riding too hot a streak that will come crashing down, this is the Nathan Beaulieu we can get accustomed to. He went from playing 11:52at home against Ottawa on December 20th, to playing 19:20 and 19:17 in the last two games against Carolina and Miami, being rewarded for his play with an assist on a goal by Brendan Gallagher against the Panthers.
The Canadiens need Nathan Beaulieu to chip in with secondary scoring while being sound defensively if they want to keep their chances of winning road games. Gonchar and Beaulieu can bring some well-deserved relief to Markov and Subban without compromising the outcome of the game. Beaulieu is NHL ready and will continue to grow under Gonchar's counsel. Beaulieu's role will grow in importance each game, and if he keeps playing the way he played his last two road games, he will have cemented his place on the second pairing/PP unit by playoff time. That's good news for the Canadiens who need substance on their defensive corps past their first pairing, but especially on their struggling power play.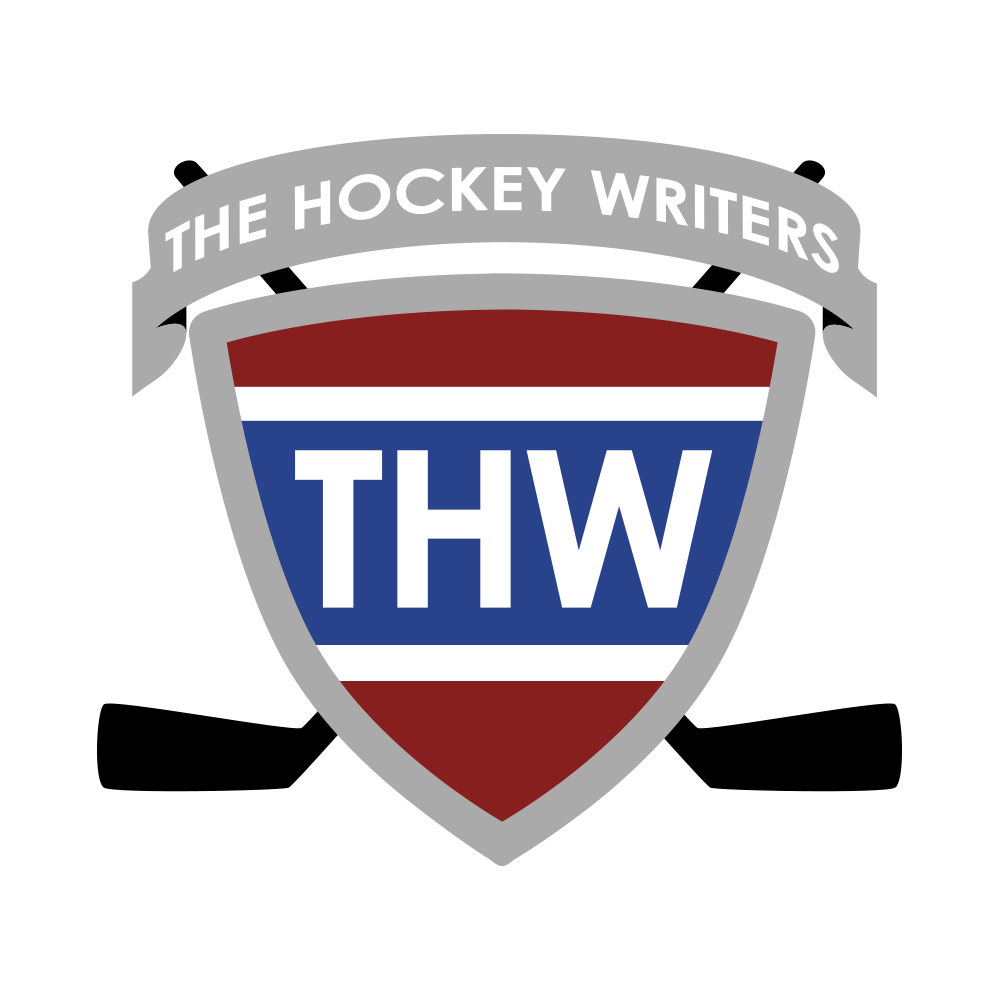 The Hockey Writers is:
1) A top-tier hockey media company delivering a top-notch, in-depth look at the NHL
2) A collective of some of the best hockey writers anywhere
3) A multimedia provider with daily podcasts and YouTube shows
4) Well-respected and widely-cited NHL prospect and draft resource