Since the holiday break ended, the Hamilton Bulldogs have played some pretty good hockey. In the six games since, they are 5-1. That has led to them climbing back to fourth place in the Ontario Hockey League's Eastern Conference. That's all good, but now there's an intriguing situation that has arisen.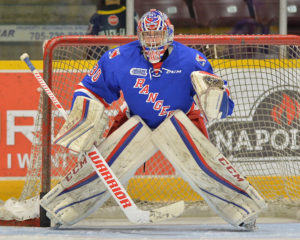 The OHL Trade Deadline for non overage players is Jan. 10, with the overage players deadline is a day before. This is where the Bulldogs have to look at their roster and make some decisions. As the roster is currently assembled, they have three overage players that will not be returning next season in goaltender Dawson Carty, as well as forwards Niki Petti and Michael Cramarossa. As the Bulldogs are looking to have a strong playoff run, it's unlikely that Petti and Cramarossa will be dealt. Carty was just acquired from the Kitchener Rangers so he won't be being dealt anytime soon either.
Next year is when the questions really start to arrive. Currently, the Bulldogs have six 19-year-olds, who will of course be 20 next year in Justin Lemcke, Jesse Saban, Connor Walters, Trent Fox, Adam Laishram and Matt Luff. Here's the thing: CHL teams can only have a maximum of three overagers, 20-year-olds, at a time. So the Bulldogs will either have to trade three of those players or release them for nothing.
Preparing For Next Year
What do the Bulldogs do? While the Bulldogs want to succeed in the playoffs this year, next year could be more important. Hamilton is one of three cities, the others being Oshawa and Regina, that are vying to be the host of the 2018 Memorial Cup, the 100th edition of the tournament. Hosting this tournament will be a tremendous honor, so it's important that you have a good team since the host earns an automatic berth in the tournament.
So the Bulldogs need to make a decision. Do they wait to make a deal now so they have a better chance this year or do they trade a player or two for younger players that could play for them for longer than just next year?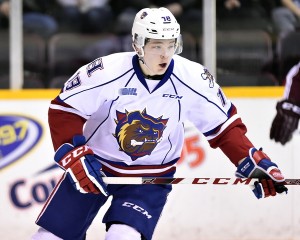 They have two players that could go in the first or second round of the 2017 NHL Draft in Matthew Strome and MacKenzie Entwistle. They have at least two other players that could go in later rounds in Marian Studenic and goaltender Kaden Fulcher. Their first-rounder in the last draft, Connor Roberts should improve while also having a more important role on the team. They do have the pieces that should allow them to be competitive next year, even with the offensive production lost with the departures of Petti, Cramarossa and possibly Luff.
Collecting Long-Term Assets
Obviously, the Bulldogs want to do well this year and it looks like they will be making the playoffs. However, the goal should be next year. General manager Steve Staios should look into moving at least one of the Bulldogs' 19-year-olds to get another piece that will be useful for a longer period of time. Whether they are moved in order to stack their lineup, as Memorial Cup hosts usually do, remains to be seen. The Bulldogs have the largest arena in the OHL, the First Ontario Centre, so the odds of them winning should be high with the momentous occasion of the 100th Memorial Cup. Go big or go home should apply here.
What will happen over the next two days? A lot of trades have already been made and more will probably come. Will the Bulldogs be involved?