Hamilton Bulldogs general manager Steve Staios made three trades before Monday's OHL's non-overage Trade Deadline, trying to improve his team both this year and in the years to come.
First, the Bulldogs sent left wing Trent Fox to the Mississauga Steelheads in exchange for Kingston's fifth-rounder in 2017, Mississauga's fourth-rounder in 2019 and Barrie's third-rounder in 2020. The Bulldogs then acquired center Ben Garagan from the Sudbury Wolves in exchange for the Bulldogs' fifth-rounder in 2017 and a conditional fifth-rounder in 2022. They finished the day off by sending center Adam Laishram, Windsor's second-rounder in 2017 and the Bulldogs' eighth-rounder in 2017 to the Windsor Spitfires in exchange for Niagara's second-rounder in 2017, Kingston's fourth-rounder in 2017 and Windsor's second-rounder in 2026.
NEWS: Bulldogs acquire Ben Garagan from @Sudbury_Wolves. More details to follow shortly #blackandgoldunite pic.twitter.com/5BqA0fstvO

— Hamilton Bulldogs (@BulldogsOHL) January 10, 2017
Making Some Room
Fox and Laishram are both 19-year-olds so this alleviates most of the issue concerning overagers for next season. Now, only Justin Lemcke, Connor Walters, Matt Luff, and the newly acquired Stephen Templeton remain as the only 19-year-olds on the roster. With Luff having a chance at sticking with the Los Angeles Kings' American Hockey League affiliate next season, the Bulldogs might actually be in the clear concerning over-agers.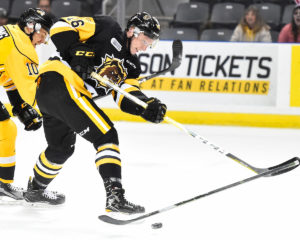 Fox has played 35 games this season, scoring six goals and adding four assists for 12 points. Laishram has only played 26 games but has seven goals and 11 assists for 18 points.
Both players give their new teams additional depth for playoff runs this season. The Steelheads have climbed all the way to second place in the Eastern Conference as the leaders of the Central Division. They are actually tied with the Wolves in points so they have to keep winning to stay ahead of the pack.
Windsor is a bit more of a special case. As the hosts of the 2017 Memorial Cup, they are guaranteed a berth in the tournament. They already made a big move the day prior by bringing in Toronto Maple Leafs prospect and World Junior Championship gold medalist Jeremy Bracco to help their chances. Laishram can be a good depth center for them as they already have a pretty good top-six.
Setting the Table
Now let's get to the player the Bulldogs acquired. Garagan has played 22 games for Sudbury, scoring just one goal and adding two assists. While he'll obviously be playing with the Bulldogs the rest of the season, this move is all about next year. At 18-years-old, the Bulldogs have two more years of control with Garagan.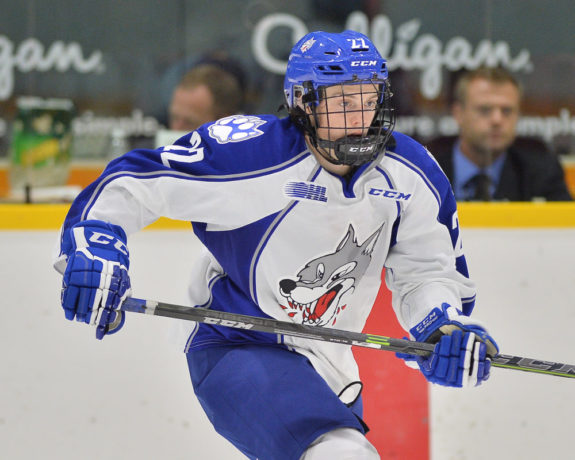 With the Bulldogs hoping to host the 2018 Memorial Cup, making moves that will help them be competitive next year are more important than this year. You can see that happening with the Oshawa Generals as well. They are first place in the East, yet they traded away both Anthony Cirelli and Mitchell Vande Sompel for pieces that will be with them next year. That's because they are also in the running for next year's Memorial Cup, along with the Bulldogs and the WHL's Regina Pats.
Both Garagan and Templeton are due to make the Bulldogs debut on Wednesday night as they travel to Sarnia to take on the Sting.