In an ideal world this would be Montreal Canadiens head coach Michel Therrien's make-or-break season.
If an average NHL coaching tenure lasts 2.4 years, and coaches are most likely to lose their jobs during their third and fourth years, then Therrien, who is entering his fourth season with the club, should be on the verge of winning a championship or losing his job.
It is, after all, his responsibility to get the most out of elite players, players on which championships are built; and the Habs boast three, all entering their prime, in sniper Max Pacioretty, defenseman P.K. Subban and goaltender Carey Price who cleaned up at the NHL awards last season winning the Vezina, the Hart and the Lindsay trophies.
But this is not an ideal world, and recent history shows that the club has time to fail before he is replaced.
Where Therrien Fails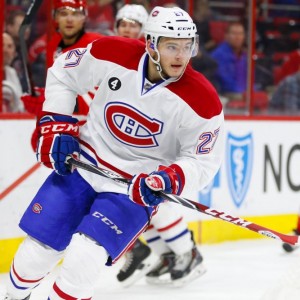 As with any head coach, Therrien has fielded his fair share of criticism since taking over as coach in 2012, and rightfully so.
The Habs' power play, a vital component for any Cup winner, hasn't ranked in the top ten in two seasons, dropping as low as 23rd in 2014-2015.
The team was somehow missing a power centre, despite drafting one 3rd overall in 2012 in Alex Galchenyuk, but opted to keep him on the wing until now favoring the diminutive David Desharnais instead.
These are the glaring errors but there are others, like rigidly enforcing a defensive system that doesn't score goals.
Still, despite his flaws and the fans' constant barrage of judgement, Therrien has built a winner.
Where Therrien Succeeds
Thanks to Therrien, the Habs have become a force in the Eastern Conference.
During his recent tenure, Therrien boasts a 50-22-10 regular season coaching record, has finished 4th or higher in the conference and has yet to miss the playoffs; this for a team that finished dead last in the East in 2011-2012 before he took over with Price, Subban and Pacioretty on the roster.
The Habs' regular season success is an unenviable position for fans who believe Therrien cannot build a playoff winner.
In poll, 35% appreciate work of M. Therrien in MTL but don't believe he'll bring a http://t.co/TiHsU4Fc0n here http://t.co/iiGP3EkSiB… #NHL

— A Winning Habit (@FSAWinningHabit) September 5, 2015
The Curse of Regular Season Success
Recent history indicates that coaches who get the most out of their team during the regular season are likely to keep their jobs, even if they don't win a Cup.
Todd McLellan, the winningest coach in San Jose Sharks franchise history, won the President's Trophy in 2009, his first season with the Sharks,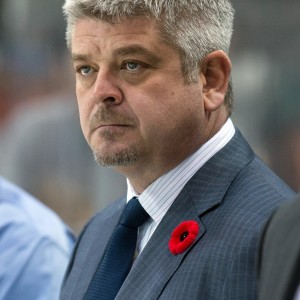 followed by two consecutive Division titles. In that time, the Sharks also made two appearances in the Conference Finals with Joe Thornton, Logan Couture, Joe Pavelski and a host of other dominant players on the roster. However, the team is still looking for its first Cup Championship.
The Sharks have not made it past the 2nd round since 2013; and after failing to make the playoffs last season, ending a 10 year playoff streak, management and McLellan mutually decided to part ways. Thornton who still ranks among the team's top scorers, with Couture and Pavelski, will be 36 heading into this season when Peter DeBoer joins the ranks as head coach.
If the Sharks, who dominated the regular season with an elite player like Thornton, hung on to their head coach for seven seasons despite never winning a championship, why should we expect the Habs to be any different?
I'd cite the Pittsburgh Penguins and Detroit Red Wings as other teams that held onto their head coaches, Dan Bylsma and Mike Babcock respectively, for too long because of their regular season success, but both won championships and it's fair to argue that a Cup is worth some tenure.
While these are just a couple of examples, statistics point to the same.  According to a 2014 Fivethirtyeight.com article, there's a number of factors that keep coaches in their positions even if they don't win championships.
One is regular season success.  A coach is only 7.1% likely to be fired (by the GM that hired them) during the off-season if their team's winning percentage was above .550 (versus 33.3% if the winning percentage was less than .400).  The Habs had a .609 winning percentage last season, finishing first in their division and second in the Conference.
Another factor that works in Therrien's favour is winning percentage relative to the team's payroll.
The article states that "if a team performs below .500 but has an above-average payroll, a coach is 20 percent more likely to get fired than if his team's payroll is below average and it finished below .500."
Consider that the San Jose Sharks' payroll ranked 24th in the league (or 7th highest) in 2014-2015 but the team missed the playoffs. Detroit had the highest payroll and finished 6th in the conference. By comparison, the Habs made it to the 2nd round of the playoffs with an overachieving payroll that ranked 17th.
If the Habs rank among the top teams in the East when April rolls around, and there is little reason to expect otherwise, management will be getting the most out their roster (and payroll) and Therrien is likely to stay put whether or not the Habs win a Cup this season.
Therrien has Time to Fail
Therrien's strong regular season standing and a miraculous trip to the Conference Finals in 2013-2014 earned him a four year contract extension, taking him to 2018-2019.  Price will be 31 when that contract expires, Subban will be 29 and Pacioretty will be 30.  In other words, they will still be competitive enough to win a championship, if they haven't managed one already, making the need to build a playoff winner less urgent than fans would hope.  Of course, Price's contract will expire before then (at the end of 2017-18) so there is at least some pressure.
The good news is that heading into this season Therrien seems willing to make the necessary adjustments to build a playoff winner; like placing Galchenyuk at centre, revamping the power play coaching staff and opening the lines of communication with his players.
Therrien on Galchenyuk line: "I like the chemistry they're starting to build." #Habson690

— Conor McKenna (@mckennaconor) September 25, 2015
There's more good news for impatient fans: Habs management has been less forgiving of their coaches to build a winner.  Most recently, Jacques Martin, who coached the team for three seasons, made a Conference Final appearance in his first year.  The following year, in 2011, the Habs were eliminated from the playoffs in the first round.  Martin was fired 32 games into the 2011-2012 season. While the Habs made it to the 2nd round last season, after an epic Conference Final appearance in 2013-2014, expectations might be higher for Therrien given his roster.
However, Bergevin continues to stand sternly by his coach, stating at his end of season press conference: "Michel Therrien has done exceptional work. Just the idea that Michel Therrien isn't an established coach, a winner, a quality coach, is disappointing to hear. It doesn't make me angry, it makes me disappointed that anyone could think that. I have no reason to make a change."
With such a vote of confidence it would take a devastating losing streak early in the season for Bergevin to even consider giving up on his coach and even more unlikely that he will lose his job if the Habs are trending toward a playoff spot (as happened to Claude Julien with the Devils in 2007).
That said, I would give Therrien three seasons to build a winner, even if reaching year five as head coach of the Canadiens drastically reduces his chances of being fired (27.3% vs. 36.8% in year four according to fivethirtyeight.com). In this time, the club might lose, most notably, Tomas Plekanec and Andrei Markov who will become UFAs over the next couple of years, but three seasons is reasonable if the Habs remain atop the Eastern Conference standings.
If Therrien is willing to adapt to his team in order to build a winner, than there is every reason to believe the Habs can win a Cup with him behind the bench even if it isn't this year; and at least some reason for fans to support him along the way.