What the Canadians have done thus far is quite simply remarkable.
The Hlinka Gretzky Cup, which is being held from Aug. 6-11 in Edmonton and Red Deer, Alberta, pins eight nations' U-18 teams against one another. It marks the start of the hockey-scouting season as these players are eligible for the 2019 and 2020 NHL Entry Drafts. So far, the Canadians are making their case in receiving some of those top draft picks.
Team Canada took their first game of the tournament on Monday by defeating Team Switzerland. Nine Canadian players scored in total. By their eighth goal, the team opted to just skate back to center ice instead of gliding by their bench to receive congratulatory fist bumps from their teammates. But the Canadians weren't content; they went on to put double-digits on the scoreboard, taking the game by a score of 10-0.
FINAL | @peytonkrebs12, @M_Robertson15 & @RSuzuki61 had 3⃣ points apiece, and 🇨🇦 spread around the offence in a big win over 🇨🇭 in the #HlinkaGretzkyCup opener. RECAP: https://t.co/IdK2fdYs53 pic.twitter.com/MeWw7OCx5x

— Team Canada Men (@HC_Men) August 7, 2018
In their second game of the tournament against Slovakia, Canada rarely let up the pressure. Even when playing at even strength, you had to keep looking at the scoreboard to convince yourself they were not on the power play. Slovakia gave them a run for their money with two goals in the third frame, but Canada struck back with a goal of their own to cap off a 4-2 win.
Impressive Canadians
It seems as though the whole Canadian team has been impressive thus far. It is hard to pick out a few players from the whole squad, but here are a few that have stuck out thus far.
Ryan Suzuki
Ryan Suzuki has put on a strong showing. The left-shot forward tallied a goal and two assists in the opening game, tied for second among all players competing in the tournament at the time. He added a third assist against Switzerland to improve his point total to four.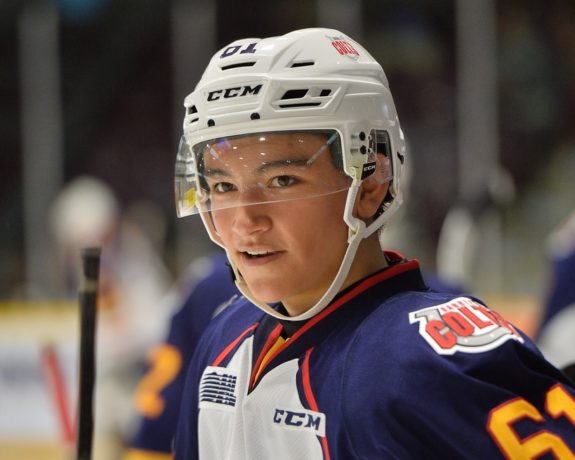 Suzuki's ability to seek out an open teammate is a big reason why he has tallied three helpers in his first two games of the tournament. His vision seems unquestioned in that sense. When he can't find an open passing lane, he has the speed and skill to finish on his own. He has proven to be a great all-around player for Canada so far.
The Ontario native tallied 14 goals and 30 assists in 64 games with the Barrie Colts of the OHL last season. Suzuki went on to put up one goal and three assists in 12 playoff appearances. The 17-year-old's future looks bright and with a strong showing in the tournament, he will raise his value come the 2019 draft where he is already expected to be a first-round pick.
Dylan Cozens
Dylan Cozens is one of many WHL players playing for Canada this tournament. He has made his mark on the Hlinka Gretzky Cup thus far, tallying a goal and an assist in Canada's first game against Switzerland – but his stats don't paint the whole picture.
The 17-year-old seems to threaten a scoring opportunity for either him or one of his teammates every time he touches the puck. He is also an important piece of his team's penalty-killing unit and is a big reason why Canada killed nine penalties in a row. Canada finally let one slip against Slovakia, bringing their penalty-killing rate to 90 percent.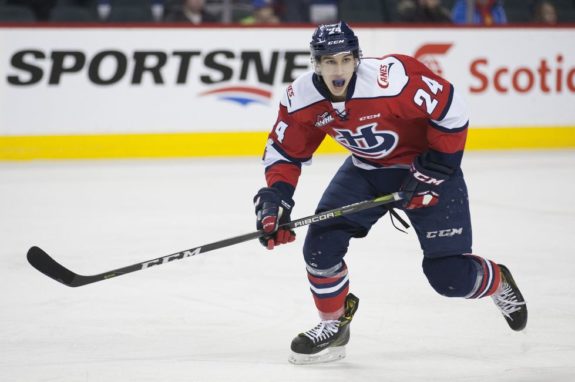 Though he hasn't been among Canada's top scorers, Cozens has been a reliable player through and through. Wherever the puck is, you will likely see Cozens close by when he is on the ice. His contribution to Canada's victories may not always show up on the scoreboard, but if you pay close attention you will see just how valuable he has been.
Cozens was phenomenal for the Lethbridge Hurricanes of the WHL last season. He ranked fourth on the team in points with 22 goals and 31 assists despite ranking 10th in games played with 57 regular season appearances. He went on to produce seven goals and six assists during the playoffs.
Alexis Lafreniere
It's hard to talk about Canadian hockey nowadays without at least mentioning Alexis Lafreniere. The 16-year-old is captaining his team in the Hlinka Gretzky Cup and is widely considered one of the best prospects up for grabs in the 2020 NHL Entry Draft. So far this tournament, the Quebec native has tallied a goal and three assists.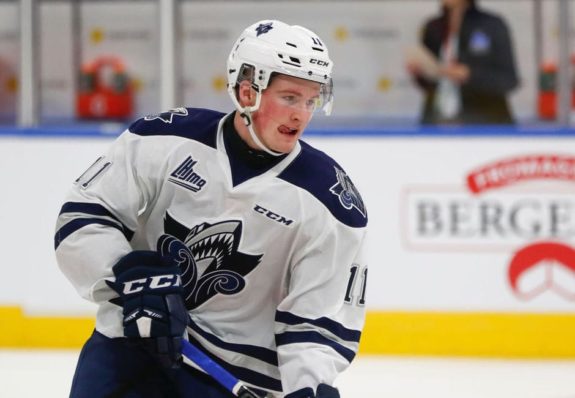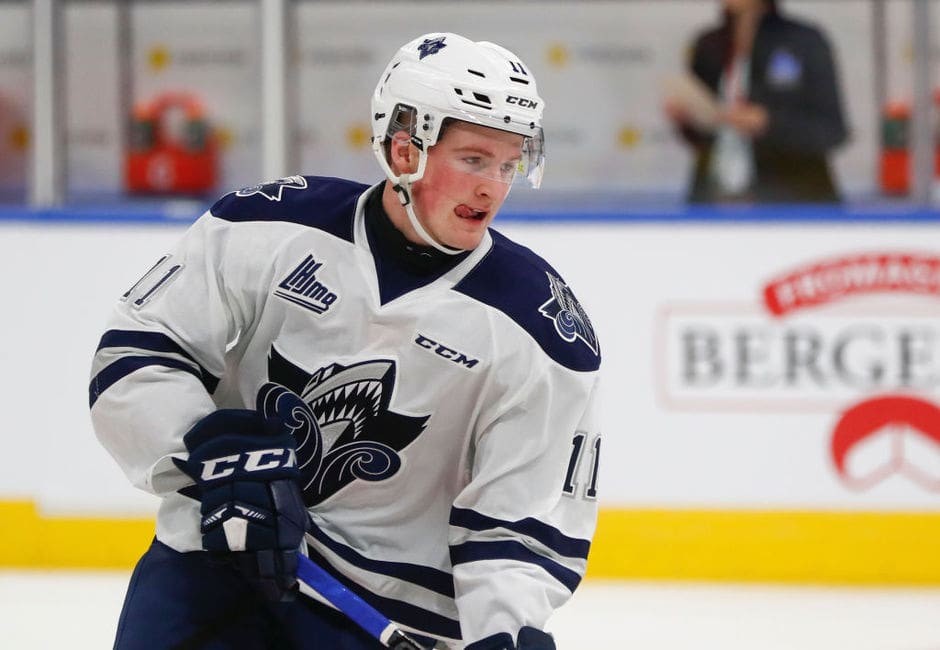 With the Rimouski Oceanic of the QMJHL, Lafreniere put up 42 goals and 80 points in 60 games last season. During the team's playoff run, he was a point-per-game player with four goals and three assists in seven games. If you were to look up the term "natural goalscorer" you might just find a picture of the left winger.
Team Canada's Team Defense
It is easy to forget about a team's defense when they're lighting the lamp like Team Canada has in just two games this tournament. In fact, they have now outscored their opponents 14-2. Defense is key to that impressive statistic. All five skaters rush back to thwart their opponents' hopes of scoring a goal of their own.
They have rarely left their goaltender hanging and have kept the majority of their oppositions' shots to the outskirts of the zone. Even when a shot manages to get through, they regain possession and immediately explore a counter attack. Canada's outstanding play in their own zone is a huge reason why they have only allowed two goals in two games.
It will be exciting to see what Team Canada has left in store for us throughout the rest of the tournament. They are the outright favorite to win the Hlinka Gretzky Cup this year. It will certainly be interesting to see how well they hold up against Team Sweden on Wednesday – a team who has also mustered two wins this tournament.
I cover the Boston Bruins and NCAA Hockey here at The Hockey Writers. Born and raised 10 miles north of Boston, I developed a love for the game of ice hockey at a very young age. There's really nothing better than this sport, though steak is a close second.