This is part of our Hockey 101 Series
A Google search for the delay of game penalty in the NHL will bring up a litany of articles debating its implementation. It is very true that many games have been turned on their heads from a delay of game call late. Even playoff games (and some would say series). But those of you still learning the game may not fully understand in what ways a game can be delayed.
A player or a team may be penalized when, in the opinion of the Referee, is delaying the game in any manner. –Rule 63.1 NHL Rulebook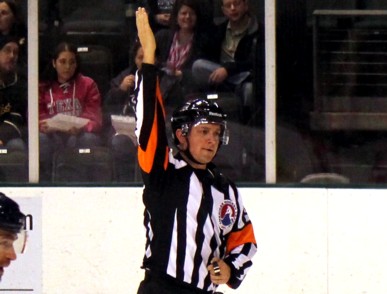 How Can Players Delay a Game?
Delays range from not setting up on time for a faceoff to intentionally stopping play by freezing the puck. The version that garners the most controversy is the sending of the puck out of play from your own defensive zone.
Illegal Freezing of the Puck
A goalie cannot freeze the puck when he is not "near" the crease. By rule, he must freeze the puck inside the crease, but some leeway is given for netminders when they come out to cut off the angle of a shot. In reality, the goalie can cover the puck in a slightly larger radius around the net.
A skater cannot intentionally cover the puck at any time. If he does this inside the crease, a penalty shot is awarded to the opposing team. In the event that a puck is lost in the equipment of a player or accidentally gets covered, no penalty is called.
Intentionally Knocking the Net Off Its Moorings
A fairly obvious delay of game call can occur from a player intentionally dislodging the net. Players often find themselves in scrums in front of the net. Sometimes shoving can result in a player knocking the net out of position. Incidental contact that results in the net coming off does not garner a penalty.
Sending the Puck Out of Play
When in your own defensive zone, the puck cannot just be dumped all the way down the ice (that would be icing) and it can't be sent off the ice either (that's a penalty now). So, if your team is being pressured, be sure to get rid of the puck safely, or you just might make that pressure worse.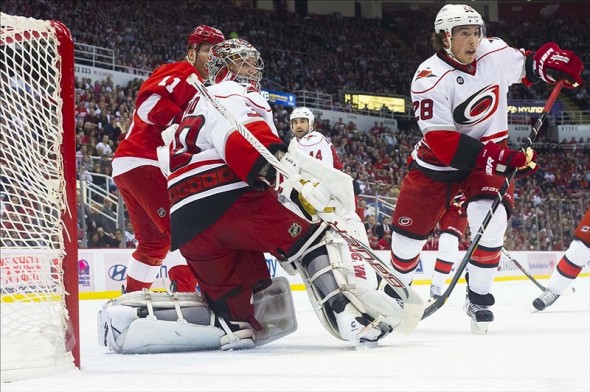 Goalies Playing Out of the Trapezoid
There's a new funny shape behind the net on the ice. This trapezoid is the Marty Brodeur Rule. Goalies are not permitted to play the puck behind the goal line outside of the restricted zone. Named for Brodeur because the future Hall of Famer virtually nullifies any sort of dump-and-chase tactic with his superior stick handling. A goalie who plays the puck outside the zone earns a two minute minor that is served by a skater on his team.