Brash and unapologetic, Days of Y'Orr is not for the faint of heart or for the easily offended. The self-stated "100% biased" Boston Bruins blog is chock full of things to make you laugh, cry or be angry about in regards to both the team as well as the NHL as a whole.
Who Are They?
Days of Y'Orr is operated by a group of individuals that can only be described as hilarious. The original team consists of Pez, Justin, Jon, Robb and their "GM" Patrice Purrgeron (who has become quite the online personality despite actually being a cat). Recently, the site added a few more writers with Marshall and Chip providing coverage for weekend games and Rachel writing opinion pieces on a part time basis.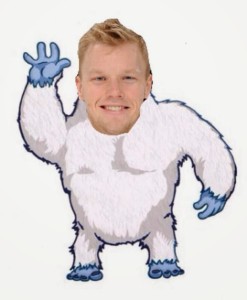 In addition to the writers, Days of Y'Orr also includes
Pete Blackburn
who works somewhat behind the scenes to create media for use in posts. This talented group of people are not merely funny however, they also prove how knowledgeable they are on their chosen team and the NHL in general in each of their articles.
Among their list of accomplishments, Days of Y'Orr was voted to Boston's A-List as "Best Sports Blogger" and "Best Boston Blogger" in 2012. They also made the list in 2011 as "Best Local Blogger" and in that same year were named "Best Bruins Blog" by the TruFan/CSNNE New England Sports Blogging Awards.
What Makes Days of Y'Orr Different?
Days of Y'Orr is not necessarily for everyone. Though it is an excellent source of information it can be crude and offensive, but loyal readers honestly wouldn't have it any other way. The site does well at providing analysis and personal opinion, while ensuring that the posts are enjoyable to read by using photoshops and gifs as well as other images to highlight their points. The group as a whole are brutally honest and stick to their opinions no matter what hate mail is thrown their way.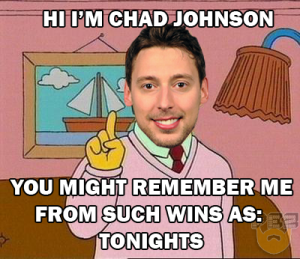 In addition to the analysis and humour, the group at Days of Y'Orr are responsible for starting certain trends within the Boston Bruins online fandom, especially on Twitter. In one
post
after Jarome Iginla's first game back in Calgary after being traded from the Flames, Days of Y'Orr created a nickname for a Bruins player that spread wide across social media. In said post, they added in humorous lines that the other Bruins players on the bench were supposedly saying to Iginla prior to his celebratory skate around the rink. The line that stood out to readers of the site was then back up goalie Chad Johnson introducing himself by simply stating "Hi, I'm Chad Johnson." This small statement within the page took off on Twitter and Facebook and soon Chad Johnson was being referred to solely as "Hi, I'm Chad Johnson" by Days of Y'Orr readers. "Hi, I'm Chad Johnson" finally came full circle as the group was pointed to a
video of Chad Johnson himself
saying the line they made famous.
The group at Days of Y'Orr also openly state that they believe Shawn Thornton is the third best player in the history of the NHL (coming just behind Lemieux and Orr). When it was announced that Thornton would not be returning to the Bruins, they created a video tribute to Thornton that is as touching as it is hilarious.
Whether they be tearing apart trade rumours , providing photoshop farewells to say goodbye to players who leave the team, or explaining to readers what the salary cap means when it comes to Marc Savard's long term injury, Days of Y'Orr remains as readable as it is enjoyable. By combining intelligent wit and (at times crude) humor, Days of Y'Orr has struck upon a winning combination that continues to engage long time readers and gather brand new followers.