Rosters continue to take shape as the 2015-16 season draws closer by the day. Check out today's NHL headlines for all the latest:
The Maple Leafs acquired Taylor Beck from Nashville in exchange for Jamie Devane. [Pro Hockey Talk]
The Sabres continue to pursue Johnny Oduya. [The Score]
The Red Wings re-signed Gustav Nyquist over the weekend. [CBS Sports]
Jimmy Hayes and Matt Beleskey share their excitement for joining the Bruins. [Today's Slapshot]
Check out the top goals from NHL development camps. [Puck Daddy]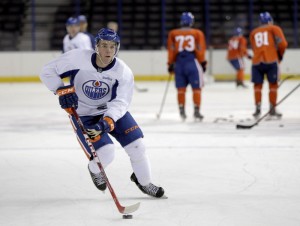 Ivan Provorov is gearing up for a long NHL career. [Courier Post Online]
A list of untradeable talent in the NHL. [SI.com]
T.J. Oshie received a nice welcome in Washington. [Washington Times]
A good read on why Kansas City may not be in for an NHL expansion team. [The Kansas City Star]
I am a former NHL media member and reporter for the St. Louis Blues, working for various media outlets. Currently, I am an NHL News Writer and Editor for The Hockey Writers. I live in St. Louis and work as a freelance copywriter in numerous industries.