Now in the 13th day of the 2015 NHL Free Agent period, hundred of players have been signed to new contracts. Although this year's free agent class was relatively weak, there were still several valuable players available. Of course, like every offseason, there were more than a few bad contracts dished out by NHL general managers.
To be fair, free agents were signed to very thought-out contracts for the most part that resulted in players be overpaid far less than what was expected. For example, Matt Beleskey, a 20-goal scorer with the Ducks last year, was expected to sign for up to $5 million a year. In the end, teams were patient in waiting for the price to come down and in the end, the Bruins nabbed him for just $3.8 million a year.
However, there were still a few contracts that left fans scratching their heads. Below are the worst free agents contracts signed in 2015.
Mike Green – Detroit Red Wings
Three years, $6 million per
The two-time 70-point scorer with the Washington Capitals is far removed from those days. Green sustained multiple injuries in 2010-12 which held back his production. Since then, he's continuously improved until he hit 45 points in 72 games last season. Green is a fantastic power play contributor, but can be weak defensively at times. The 29-year-old should still have many NHL years left in his career, but a $6 million cap hit for someone who was a third pairing defenceman last year is a bit of a risk. Green could prosper under the Red Wings system, but his defensive liabilities are too much to overlook.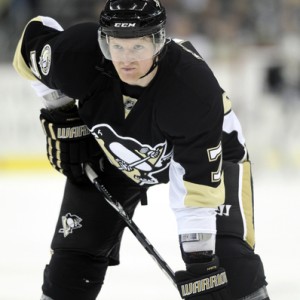 Paul Martin – San Jose Sharks
Four years, $4.85 million per
Paul Martin is a defensive defenceman who has strong possession numbers, posting a 117 SAT rating for the Penguins last year. However, at 34-years-old, he is visibly on the decline of his career. His point totals have dropped from the high 30's to just 20 last year. On a San Jose team that may be on the verge of a rebuild once Thornton and Marleau retire, this signing could prove costly in just a few years. For a team that has just $1 million of cap space open, Martin's contract could become a factor if the Sharks are looking to make a playoff push in the next several years.
Francois Beauchemin – Colorado Avalanche
Three years, $4.5 million per
Francois Beauchemin had a few comeback seasons in Anaheim where he was one of their best defensemen on a very impressive roster. The 12 year NHL veteran will now bring his experience to a young and talented Colorado team. At 35-years-old, he is on contract with the Avalanche until he's 38. That being said, a $4.5 million cap hit is a risky price to pay for someone who will be nearing, if not at, the end of his career. Despite a decent 23 points in 64 games, Beauchemin was ranked 9th among Ducks defensemen in SAT with a 21 rating.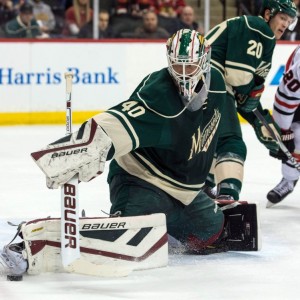 Devan Dubnyk – Minnesota Wild
Six years, $4.33 million per
Devan Dubnyk had a career altering season in 2014-15. After being traded to the Minnesota Wild, he posted a 27-9-2 record with a 1.78 GAA and a .936 SV% that made him a Vezina Trophy finalist. So, the Wild decided to re-sign the former 14th overall pick for six years. The cap hit is definitely not a problem, but the term could certainly become one. Although he has played for many below average teams, Dubnyk has really only had one good season before last year. That is a lot of confidence to put into a starter. Not only has he yet to show he can be successful season-to-season, but he struggled slightly in the postseason as well, posting a .908 SV%. The Wild have put a lot of marbles in the bag that cannot be removed until July 2020, barring a trade or a buyout.
---
So, although we haven't witnessed any David Clarkson type deals this summer, there have been some questionable contracts to say the least. These signings may put their respective teams in a state of despair within a few years that could certainly alter their future. Personally, I think Mike Green and Devan Dubnyk's contracts are the most dangerous ones. Green's due to the significant cap hit for a third pairing last season. Dubynk's because of the six-year term that could turn ugly if he doesn't play constantly decent hockey for the Wild.
Which free agent contract do you feel is the most dangerous? Let us know in the comments below!