More rumblings about the future expansion of the NHL. This and more in today's hockey news:
The NHL is considering placing a future Quebec City team in the Western Conference. [The Score]
Should the NHL split into two separate leagues? [Too Many Men on the Site]
Eric Nystrom may not be a regular in the Predators' lineup. [Today's Slapshot]
Lou Lamoriello publicly thanked Devils fans. [CBS Sports]
What will become of the Coyotes after their two-year lease ends? [Pro Hockey Talk]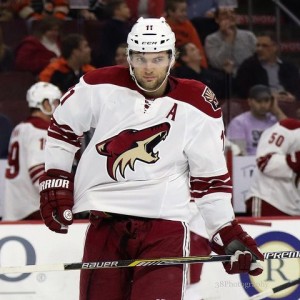 A look at the hefty prices at Rogers Place in Edmonton. [
Edmonton Journal
]
The Finnish Blackhawks took the Stanley Cup to their homeland. [Puck Daddy]
Top lines for the Blues during 3-on-3 overtime. [Frozen Notes]
Dominic Moore's charity is a rousing success. [The Hockey News]
Top moments in Wild history. [The Pink Puck]
I am a former NHL media member and reporter for the St. Louis Blues, working for various media outlets. Currently, I am an NHL News Writer and Editor for The Hockey Writers. I live in St. Louis and work as a freelance copywriter in numerous industries.