A collection of headlines, rumors, news and reports in the world of hockey… 
There are still rumblings about the Blackhawks trading Brent Seabrook. They wouldn't, right? [Edmonton Journal]
Are the Stars after Johnny Oduya? [Defending Big D].
Some statistics about the Oilers defence: [Copper N Blue]. The team also apparently has the weakest brand in the country. That should change soon.. [Journal Hockey]
Viktor Fasth is headed to the KHL. [Sportsnet]
Is Chris Kreider the next Corey Perry? [Full Tilt NYR]
What's going to happen with Derek Stepan? [Blue Shirt Banter]
An average winger who was no longer good enough to play in the NHL was frustrated with Phil Kessel? [The Score]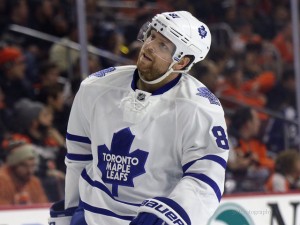 But wait, Kessel isn't so bad after all. [Trib Live]. Sidney Crosby is excited to play with him. [CTV]
The Penguins have re-signed a defenceman. [Pens Labyrinth]
Thatcher Demko is working his way back after surgery. [NHL]
The Devils have let go of one of their long-serving scouts. [The Hockey News]
Will Ryan Pulock make the Islanders out of camp? [Newsday]
A well-respected Sharks beat writer is hanging them up. [Mercury News]
There is a new goalie coach in Buffalo. [Sabres Press Box]
Are any of the free agents still out there getting worried? [Globe and Mail]
And finally, the story of Kevin Westgarth. [Sportsnet]
Marcy, a former hockey player, is a hockey correspondent on CTV News and TSN radio. She began her career as a Sports Journalist in 2009 and has been part of The Hockey Writers since 2010, where she is currently a senior writer and editor.