Recently, St. Louis Blues defenseman Jay Bouwmeester sustained an injury and was forced to miss a game, ending the longest active "Iron Man" streak in all of professional sports, a total of 743 straight games (which includes 6 post-season games).
Bouwmeester wasn't even close to the NHL record, held by the NHL's version of Tony Stark (Iron Man), Doug Jarvis. Jarvis began his NHL career on 10 October 1975 with the Canadiens, and ended it on 10 October 1987 with the Whalers. In that time he played 964 straight games, never missing a single game in his entire NHL career. It is considered one of hockey's unbreakable records. He also played in 105 post-season games. In that span, he won four Stanley Cups and was awarded both the Selke Trophy and the Bill Masterton Trophy.
Consecutive games played is certainly a reasonable measure of Iron Man status. But when we change the parameters a little and consider the status from the perspective of longevity, include international competition as well as pro leagues around the world, and go as far back as allowed by reliable records of highly competitive hockey, a different Iron Man emerges, one whose numbers are just as impressive.
[All statistics from Elite Prospects]
Is it Wayne Gretzky?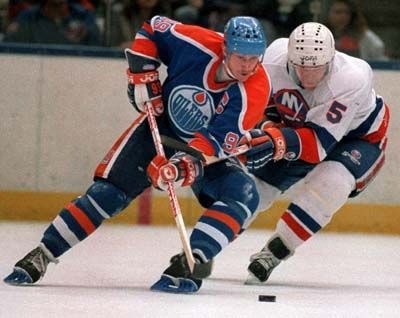 Beginning in 1975 when Wayne suited up for the Vaughan Nationals of the OHA-B and running through to 1998-99, his final season in the NHL, the Great One played in a total of 2,014 games, including playoffs. Framed another way, Gretzky averaged about 84 games each year for 24 years. Not bad.
Because of the spotty record-keeping, I have to leave out Wayne's career in Midget, which is unfortunate since he joined the Brantford Nadrofsky Steelers when he was 6 years old, and utterly demolished that league when he was 10 with 378 goals in just 85 games.
How About Gordie Howe?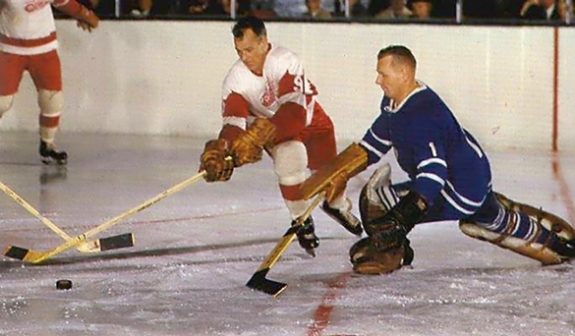 At age 15 Mr. Hockey played 51 games for the USHL Sr. league's Omaha Knights. He retired briefly for two years, 1971 and 1972, returning for the 1973-74 season with the WHA's Houston Aeros. He retired again at the end of the 1980 season.
If we exclude the two years he was retired, and we ignore his single game with the IHL's Detroit Vipers in 1997-98, we see that Howe played in 2,246 regular season games and 241 post-season games for a total of 2,246 games, giving him an average of 75 games per active season over 33 years. Amazing.
The Reigning Iron Man: Jaromir Jágr
You should have seen this one coming.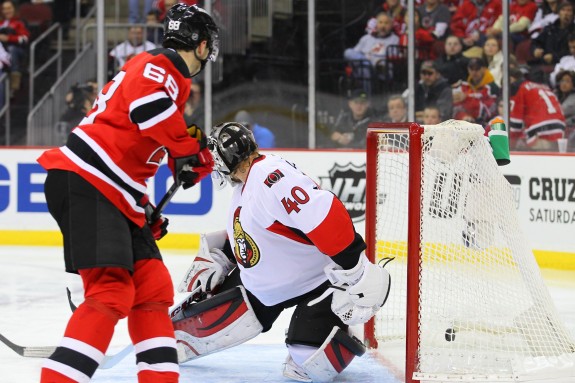 In 1984, at the age of 12, Jágr began to play for HC Kladno U18, the highest level of competitive hockey for players under the age of 18 in Czechoslovakia.
Last night, he played his 25th game of the season for the New Jersey Devils.
Dating back to 1984, Jágr is currently in his 31st consecutive season playing competitive hockey. In that time, he has played in 2,247 regular season games and 254 post-season games. In other words, last night was his 2,501st game in his 31st straight season.
This makes for an average of nearly 81 games of highly competitive hockey every season for 31 consecutive seasons. If you exclude the current season and its 25 games, it averages out to 82.5 games every year for 30 years.
Either way, move over Tony Stark.
Additional Reading
Jay Bouwmeester: Raising the Bar for Playoff Futility
The Great One's 10 Most Unbreakable Records
How Could the New York Rangers Pass on Gordie Howe?
Jaromir Jágr the Skater
Ross Bonander is a freelance health writer and book editor. He is the editor of 13 quotation collections– six of them hockey-related, including his most recent, Modern Hockey Quotations. His homepage is RossBonander.com.