The addition of Martin Brodeur to the Blues' goaltending corps presents a few potentially awkward scenarios. One of those is the progression and development of Jake Allen, the unofficial goalie of the future. Allen was supposed to platoon with current 1A quasi-incumbent Brian Elliott, virtually guaranteed at least 40 percent of available starts. While that might remain the case with Brodeur in place as "Hitch's starter," the tricky moment comes when Brian Elliott comes off his injury. These issues are well documented here, but the underlying long-term drama lies not in how Brian Elliott handles his unofficial demotion, but rather how Jake Allen sees this affecting his future.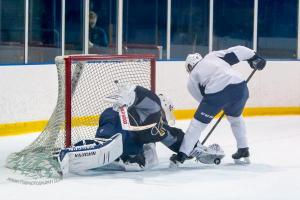 Allen is the future in St. Louis
Regardless of how well the Brodeur experiment plays out, there's no question that Jake Allen remains the future for the Blues. However, this is mostly incumbent on how well Allen can show he's a true professional in all aspects. We know he can stop an NHL puck. He's hitting his rookie speed bumps and acclimating as expected, but there's little stress about his ability long-term. Allen should consider himself fortunate that this situation is hitting him now, early in his career and before he is considered the bonafide starter. Allen is on a one-way contract, which means he's virtually immune to an AHL assignment for numerous reasons. His job now is to be a trooper, work hard in practice as though they're games, and take what starts he's given. This is all part of earning his stripes; let's see if he understands that.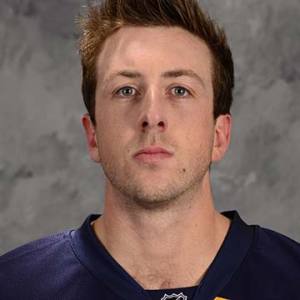 Brodeur should help this situation
There's a contingent of fans that think Martin Brodeur is arrogant and worse, overrated. All people with a certain level of talent have varying degrees of arrogance, which fuels their confidence. However, this can work in Allen's favor, should Brodeur not play as well as he thinks he can. Brodeur has stated repeatedly that he won't come back unless he can, physically and mentally. He simply won't allow himself to be embarrassed. Given his resume, you have to take him at his word if he says he's a go for full-time duty. Given his own high standards, Brodeur will step aside if he's showing an inability to get the job done. Fans should also take him at his word that he's not here to upset the goaltending situation here in St. Louis, and has said as much to both Elliott and Allen. Hitchock gives enormous berth to Brodeur, both in terms of taking his word that he's ready to play and his professional accomplishments. Allen should not take this preferred treatment as an indictment of his abilities; rather that Hitchcock simply recognizes what Brodeur brings to a team that doesn't need him to be a savior.
Bite your tongue and bide your time
With all due respect to Jake Allen's skill set, he remains an NHL rook now in the presence of a king. Brodeur's time here is limited, either from a potentially tasty trade opportunity or simply from Marty seeking more playing time than the Blues can offer. At this time, it's hard to conceive of a scenario where the Blues jettison a still-29 year old Elliott, even if Brodeur lands the team a Cup. If Elliott's not going anywhere, Allen should feel all the more confident (even if he hasn't been told outright) that this experiment is short-term, and doesn't affect his future. Jake has a chance now to show to his coaches and managers that he's worthy of remaining in a Bluenote for years to come, long after Martin Brodeur has bid himself adieu.
Freelance writer and public relations practitioner. 20+ years in goal and long-time Blues fan.