Over the last 15 years, the New York Rangers have developed plenty of talented players that they drafted (i.e homegrown), including many forwards. Despite the success of forwards like Ryan Callahan, Brandon Dubinsky, Derek Stepan, J.T. Miller and Chris Kreider, none of them has scored 30 goals in a season for the Blueshirts. In fact, the last player drafted by the Rangers to accomplish that feat was Petr Prucha, who scored 30 goals during the 2005-06 season, as a rookie.
This season it is highly unlikely that a homegrown Ranger will score 30 goals due to the shortened season; however, a 20-goal season in 2020-21, which is 56 games, would be on pace for a 30-goal season in an 82-game season. New York's rebuild is going smoothly and the Blueshirts now have multiple players that they drafted with a chance to score 20 goals for them this season.
Realistic Shot at 20 Goals: Chris Kreider
Kreider has come close to scoring 30 goals a few times but injuries have always left him just shy of the mark. He scored 28 goals in 75 games during the 2016-17 season, 28 goals in 79 games during the 2018-19 season and 24 goals in 63 games last season.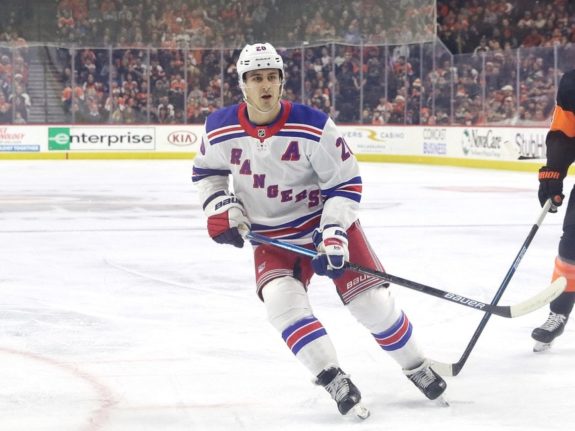 Kreider will be one of New York's most important players this season. His rare combination of size, strength and speed makes him a constant threat at even strength and on the power play. His chemistry with Mika Zibanejad and Pavel Buchnevich will help him at even strength, as the three played well together last season. Kreider's speed should help him get opportunities on breakaways thanks to stretch passes from both his linemates and the Rangers' skilled defensemen like Adam Fox and Tony DeAngelo.
He should also get plenty of opportunities on the power play. He goes to the net and is strong enough to avoid being pushed aside by defensemen so he should have a lot of scoring opportunities on deflections and rebounds.
Kreider has earned the trust of New York's coaching staff and just signed a long-term contract extension with the Rangers. He should play a huge role for the Blueshirts this season and will get plenty of ice time with Zibanejad as well as some ice time with Artemi Panarin. Playing with stars should lead to a high scoring total for Kreider, just as it did last season.
His unique and impressive skill set fits well with this young, talented team. He should get plenty of chances and he should score 20 goals if he can stay healthy and play with consistency this season. He can be a streaky scorer, but when he's hot, he is very difficult to stop.
Possible Shot at 20 Goals: Kaapo Kakko
Kakko is coming off of a disappointing rookie season but has plenty of talent and if he plays to his potential, scoring 20 goals is a legitimate possibility. Jesper Fast, who played on a line with Panarin and Ryan Strome, signed with the Carolina Hurricanes this offseason, creating an opportunity for Kakko to replace him on the line.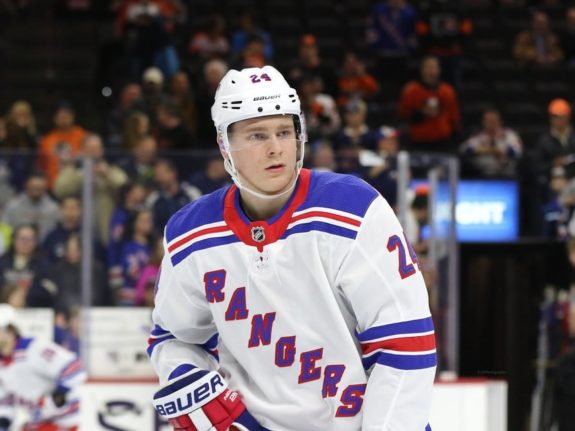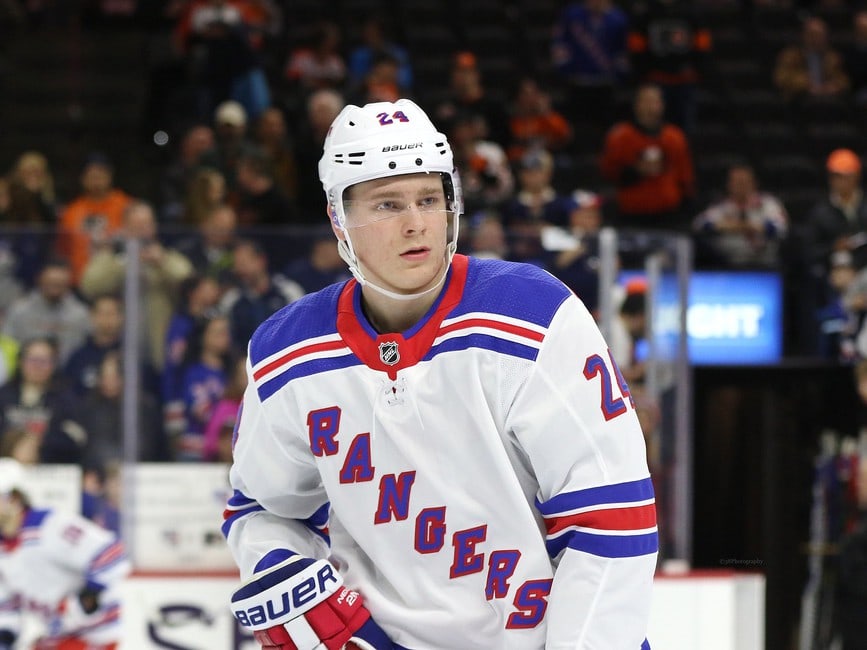 Playing on a line with Panarin should help boost Kakko's confidence as he helped both of his linemates raise their level of play last season. Kakko showed he has great hands last season and playing with Panarin should lead to a dramatic increase in scoring chances.
Kakko may also get more opportunities on the power play this season if he can prove to the organization that he deserves to play on the first power-play unit. He had 11 assists but scored just two goals on the man advantage last season, and given his quick hands and strong shot, he can certainly score more power-play goals this season.
He should be well-rested entering the 2020-21 season, unlike last season, when he spent part of the 2019 offseason representing Finland. As a young player, who struggled with consistency and the length of the NHL season as a rookie, he may benefit from the 56-game season this year. This will be an important season for him, and if he makes the most of it, he should see a significant increase in his scoring.
Talented Young Forwards Looking to Breakout: Alexis Lafreniere, Filip Chytil and Pavel Buchnevich
The Rangers hit the jackpot when they landed the top pick in the 2020 NHL Draft and selected winger Lafreniere. While he has tremendous potential he may begin the season on the Blueshirts' third line as a result of their depth at left wing. Panarin and Kreider are both coming off of excellent seasons at left wing and it's unlikely that the Rangers will move Lafreniere to the right side or center to begin the season.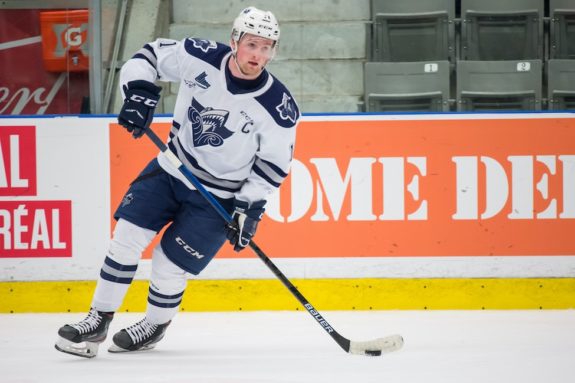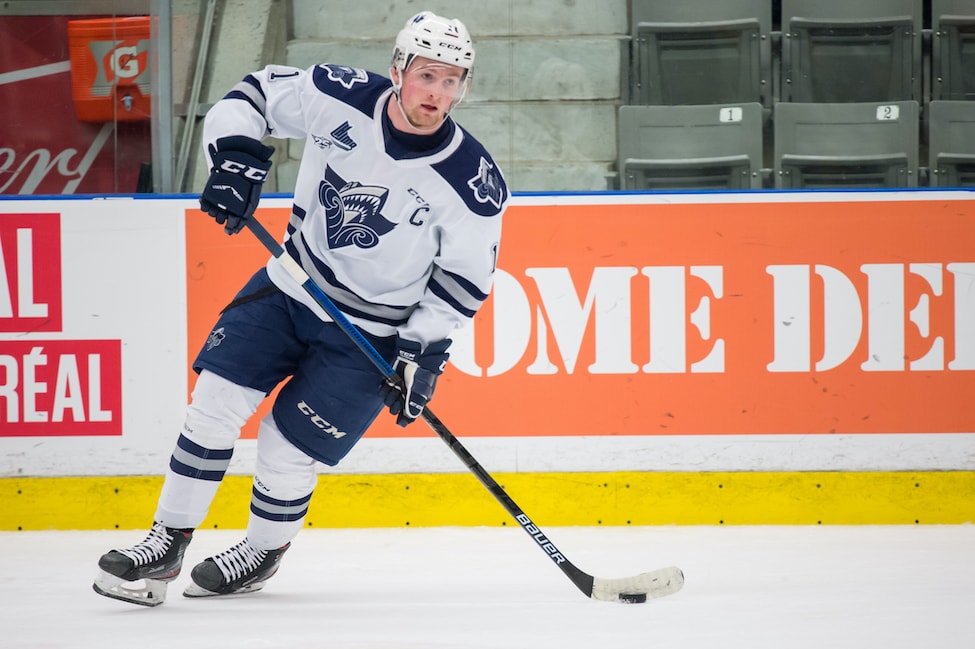 Lafreniere will likely begin the season on a line with Chytil, who centered New York's third line last season. Chytil is just 21-years-old and scored 14 goals in 60 games last season after he scored 11 goals in 75 games as a rookie during the 2018-19 season. He got stronger and improved his play in his own zone last season to earn more ice time. However, he won just 38.4 percent of his faceoffs last season and needs to improve this season.
Given his struggles on faceoffs, it's highly unlikely that Chytil will center one of the Rangers' top two lines unless Zibanejad or Strome suffers an injury. His faceoff woes will also hurt Lafreniere if they play on the same line. However, if either player gets off to a hot start, they could move into a top-six role on the team and earn ice time with the first power-play unit.
New York expects Lafreniere to become a franchise player and if he plays well, he will be given opportunities to play with Panarin and Zibanejad. If the Rangers decide to move him to the right side, he could even replace Buchnevich on the team's first line.
Buchnevich, while much more experienced than Chytil and Lafreniere, is still just 25-years-old. He had a career-high 46 points, including 16 goals, last season. He has steadily improved and averaged a career-best 16:56 in time on ice per game last season. He has improved defensively and produced fairly well offensively.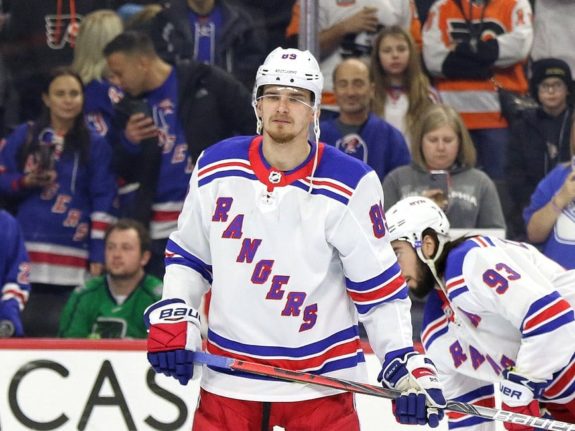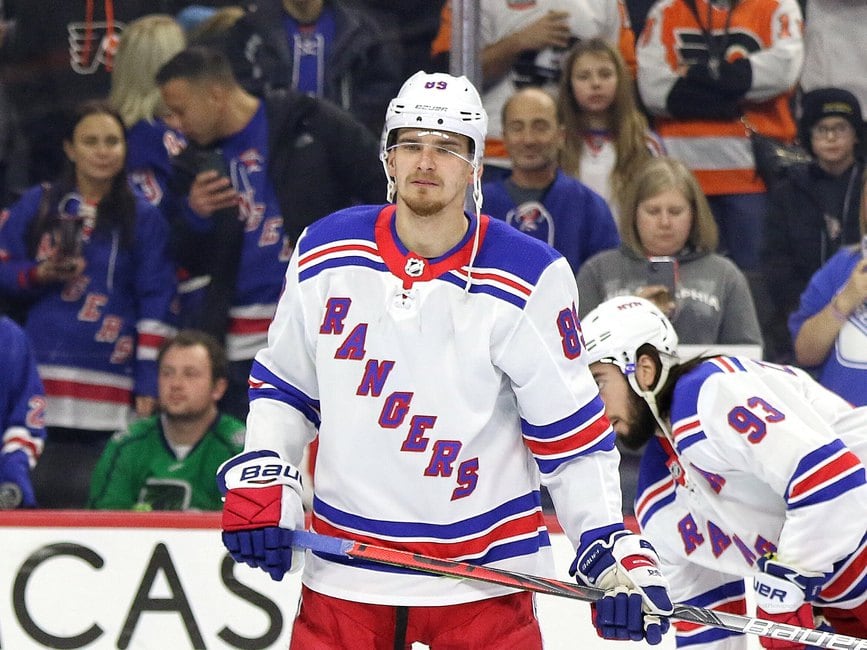 Buchnevich is heading into his fifth season with the Rangers and is looking to prove that he deserves a long-term extension. If he stays on the first line and uses his strong shot to capitalize on the power play, he has a shot at scoring 20 goals next season. He should be pushed by young wingers looking to take his spot on the first line.
Moving Forward
This is an exciting time for the Rangers as they have lots of young, talented players and plenty of prospects with potential in their farm system. Given their offensive ability and lack of depth on defense, the Blueshirts will have to be a high-scoring team to have success this season.
Zibabejad and Panarin were both fantastic last season but the Rangers need big contributions from the forwards that they have drafted and developed. Many of them have the potential to score 20 goals and it would be an impressive accomplishment in the shortened season. Getting strong play from them will be crucial for New York to make the postseason in a very difficult division.
---
---