There's nothing better in sports than watching the top players compete at the highest level. What we witnessed on Saturday morning as TJ Oshie vaulted into super-stardom, was a perfect example of why the Olympic hockey tournament is a special occasion for hockey fans everywhere.
Following Oshie's on-ice heroics for Team USA, the folks at the creative sportswear company Rivalry Wear decided to commemorate the performance with a "TJ Sochi" shirt. However,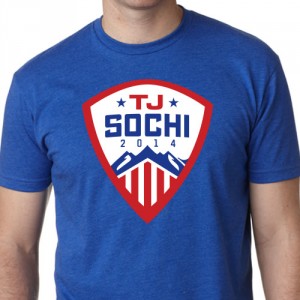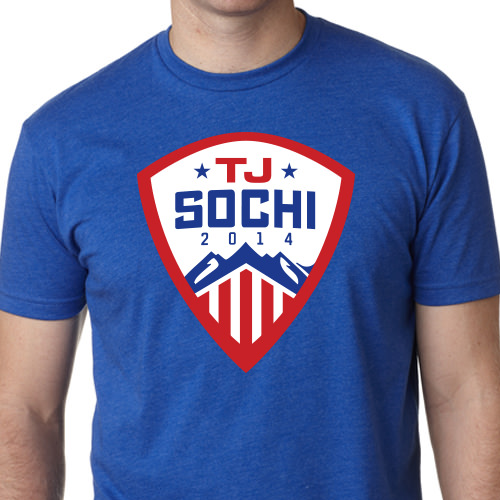 unlike traditional websites, Rivalry Wear features an e-commerce model that combines crowd-sourcing discounts, intercity competition and social media integration to help fans rep their city/country and sports culture through original apparel. Through weekly deals in each of their seven cities, customers are able to help drop the price on apparel by sharing products with their friends, earning everyone who purchases a lower price when the deal ends.
The TJ Sochi became a phenomenon of sorts and perfectly exemplified their model. Interest and sales exploded immediately, and due to the overwhelming number of purchases, the price of the shirt decreased from $28 to $12 in less than 48 hours. With the deal slated to end at 12 noon on Wednesday, customers have a unique opportunity to purchase the shirt at a fraction of the initial cost.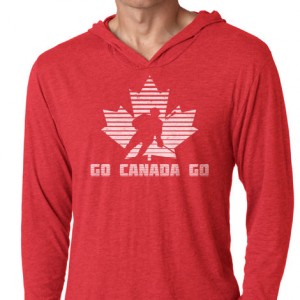 Alternatively, they're featuring a number of additional shirts for fans of all teams, including Canada and the host nation Russia. We encourage you to visit Rivalry Wear today and "Wear Your Pride."
** Sponsored Post