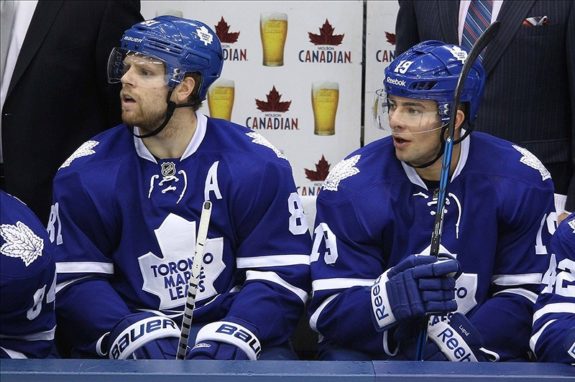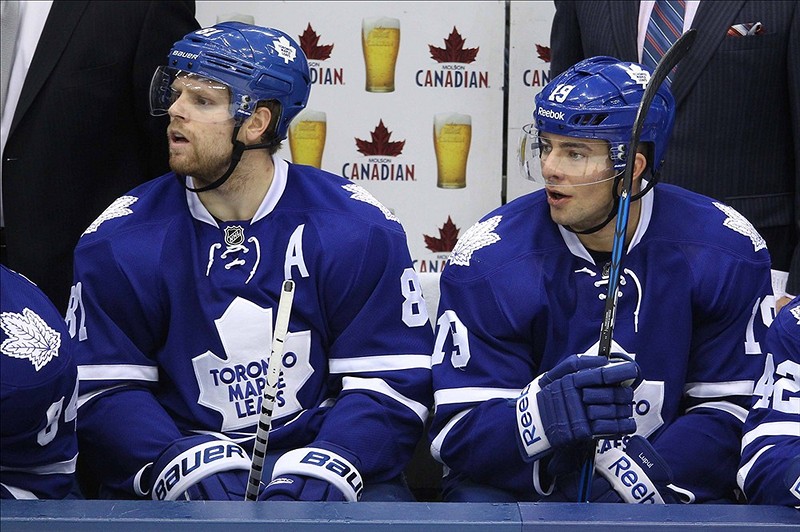 The Toronto Maple Leafs may be one of the richest franchises in professional sports, but that doesn't mean the current NHL lockout is A-OK with them.
Once you begin to analyze the work stoppage you quickly realize that it comes down to more than just money in the long run. Each team will lose their own share of profit, but there are other things to worry about as well. They come both on the ice and in the front office, where personnel decisions are made.
There are two major areas of concern for the Maple Leafs as discussed below.
Player contracts
Both the Maple Leafs and their players will in some way be negatively affected by the lockout.
Lockout burns a year on all existing NHL contracts. @PoulinMike

— Allan Walsh (@walsha) August 25, 2012
For the players, this means they lose out on a full year of salary. For the team, this means they will lose an entire season─if the lockout lasts long enough─of hockey from some of its top players with no compensation whatsoever.
Let's start with the goaltenders.
The Maple Leafs re-signed James Reimer to a three-year contract during the summer of 2011. He was injured early during the 2011-2012 season and was never able to get back on track, essentially losing a year of his new deal. More than two months of the NHL season have now been cancelled with seemingly no end to the lockout in sight. Needless to say, things don't look so bright for Reimer.
There is also Ben Scrivens, who the Leafs signed to a two-year deal almost two months ago officially making him the Leafs' backup to Reimer. While that may not seem like anything special, the fact remains that he could have made a strong push to split time with Reimer up top.
While it isn't good to be any of the players mentioned below either, Leafs general manager Brian Burke can't be pleased by the position he will be faced with this summer if the entire NHL season is wiped out.
Korbinian Holzer was expected to join the Leafs full-time this season. The team could have benefited from strong play from Holzer at a low cost, but instead they might be forced to lose a year and re-sign him this summer.
You may consider Tyler Bozak and Carl Gunnarsson to be NHL veterans now, but that doesn't mean losing a year of hockey from either one of them won't cost the Leafs money in the future. This season would have been their contract year but they will instead find something else to do and the Leafs will struggle to negotiate a new contract with both after a potentially hockey-less season.
Finally there are the two big fish, Joffrey Lupul and Clarke MacArthur. Similar to Bozak and Gunnarsson, Lupul and MacArthur are in the final year of their respective contracts. This is very bad news for Burke and Co., who may have to swing a deal with an NHL all-star and a 20-goal scorer without having watched them for more than 12 months.
Player development
Perhaps the most worrisome area for the Maple Leafs in the event of a full-season lockout would be player development. Various prospects would have had a shot at the Leafs' roster in training camp had the season started on time, while others would be playing top line minutes with the Marlies. Instead, the likes of Jake Gardiner and Scrivens are taking playing time away from some of those prospects.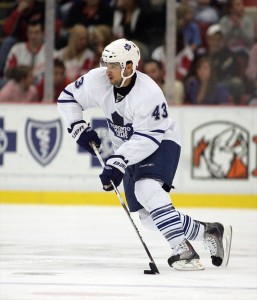 This was supposed to be the year that Nazem Kadri finally got his big break. He would make the Maple Leafs out of training camp, put on a show in the big leagues and become a 60-point scorer en route to a successful NHL career. Unfortunately for him and the Leafs, Kadri never did get that shot and will have to wait another season.
Similar to Kadri, Holzer was expected to play a solid chunk of NHL games this season. While that scenario still has potential to happen, there is no arguing the fact that Holzer won't gain the experience he would have if the NHL and the Players' Association were able to avoid a work stoppage.
There are also the above-mentioned Gardiner and Scrivens, as well as third-year netminder James Reimer.
Reimer and Scrivens were expected to make up the Leafs' duo in net this season. That hasn't worked out and now Scrivens finds himself splitting time with Jussi Rynnas and Mark Owuya in the AHL while Reimer works on his playing techniques elsewhere.
Other notables missing out on crucial development time are Leo Komarov and James van Riemsdyk.
Despite a 21-goal season in 2010-2011, van Riemsdyk still has plenty of room to grow. Last year's injury was another setback for JvR, who, with 235 games of regular season and playoff experience, has reached the 40-point plateau only once.
No one emerges from a lockout victorious. That statement is evident and the two sections above are only a couple of areas where the Toronto Maple Leafs are being negatively affected and will continue to suffer if the lockout wipes out the entire season.