The Carolina Hurricanes claimed Adam Hall off of waivers from Southeast division rival, the Tampa Bay Lightning on Saturday and while some may view Hall as "just a fourth-liner," the forward will be important to the Hurricanes moving forward into the season.
For one thing, Hall will bring leadership and experience to the Hurricane's young bottom six. Before Hall was added, Carolina's bottom six had a total of two playoff games between the six of them, which includes rookies Riley Nash and Chris Terry.
Hall has played in 49 playoff games in his 10 season-career in the NHL between the Lightning, Pittsburgh Penguins and Nashville Predators. The American forward made it to the Eastern Conference Finals in 2011 with the Lightning. Of the Hurricane's 12 forwards only three have played that deep in the NHL playoffs.
Even though Hall only has four assists in 21 games this year, he can also be utilized as a faceoff specialist with a 56 percent winning percentage, depending on how Hurricanes coach Kirk Muller decides to use him. In Hall's first game against the team that waived him, the six-foot-two forward mainly played the right wing on Tim Brent's line.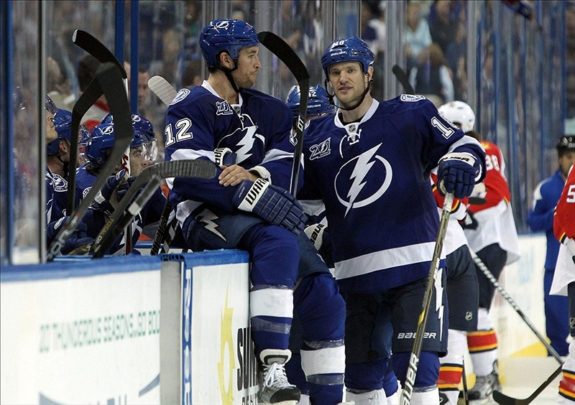 Penalty killing is also one of Hall's fortes, which will be important for the Hurricanes because they currently sit at 22nd in penalty kill percentage. The team also relies on the Staal brothers to kill penalties, while also being utilized heavily in even strength and on the power play. Eric and Jordan are in the top three forwards on Carolina's roster for time on ice and the addition of Hall will give Muller another option on the penalty kill rather than the two star players.
The addition of Hall should be looked at as a minor trade deadline acquisition for the 'Canes. The forward will help improve Carolina's defense, offense and experience to make a greater playoff push as the regular season comes to an end.