The Edmonton Oilers and Buffalo Sabres took huge strides forward by drafting Connor McDavid and Jack Eichel respectively, adding to an already deep pool of young, promising talent. It's no surprise that hockey pundits are projecting these two teams to be perennial contenders  within the next few years. However, right when these auspicious organizations are set to hit full stride,  there will be a potential hurdle in the form of an expansion draft.
The Process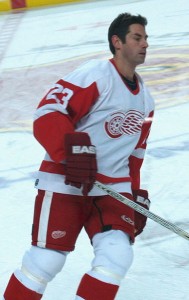 Since the NHL's last expansion teams were when the Minnesota Wild and Columbus Blue Jackets added back in 2000, let's first take a refresher on how the expansion draft process works. We'll look at that last expansion draft as a reference point, but keep in mind the league could alter the rules prior to any upcoming expansion draft.
Each team were allowed to protect either one goaltender, five defensemen, and nine forwards or two goaltenders, three defensemen, and seven forwards. This excluded the Atlanta Thrashers and Nashville Predators since they were fledgling franchises of only one and two years. That left a pool of 26 teams for the Wild and Blue Jackets to select from.
For teams protecting only one goaltender, there was no experience requirement for those left unprotected. For teams protecting two goaltenders, each goaltender left unprotected must have appeared in either 10 NHL games during the 1999–2000 season or 25 games in the 1998–99 season and 1999–2000 seasons combined.
Each team had to have at least one defenseman left unprotected whom appeared in at least 40 games in the 1999–2000 season or 70 games in the 1998–99 season and 1999–2000 seasons combined, and at least two forwards left unprotected by each team had to have met the same requirements.
In total, 52 players were chosen in the draft, two from each participating franchise with only one goaltender or one defenseman being selected from each franchise.
The Strategy
Let's fast forward to the offseason before the 2017-18 season, which is a reasonable time to expect two new franchises to be inaugurated. By this time, many of the young prospects should either be blossomed or on the cusp of blooming for the Sabres and Oilers. This could create some unique situations as we build up to the expansion draft.
First off, each team's general manager and head coach should have some foresight. It could very well be possible that young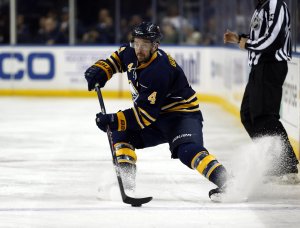 players are intentionally left out of the lineup in order to make them ineligible for the expansion draft due to failing to reach the games played threshold. This could put the Oilers or Sabres in a difficult situation. One team could be jockeying for a playoff position and not able to ice their best lineup because of fears of the upcoming expansion draft. The question would become: do you focus on winning now or do you protect your future?
The other consideration could be adding an extra veteran to the lineup that's expendable or holding on to an incumbent grey hair for an additional season to be the sacrificial lamb. If either club falls into a bad contract, this could also become a strategic manoeuvre to rid themselves of the cap killer.
The Sabres may elect to expose older players such as Matt Moulson and Josh Gorges to the expansion draft in order to shield younger talent. Across the continent, the Oilers could do the same with Mark Letestu, Andrej Sekera and Benoit Pouliot.
Either way experienced Oilers GM Peter Chiarelli and savy Sabres GM Tim Murray should and will be thinking ahead to protect any future assets. Both rosters are expected to be deep with talent from top to bottom so chances are, they won't be walking away without losing at least one piece that will be tough to let go.
The potential expansion draft will be an added wrinkle to the NHL offseason, which is already filled with plenty of intrigue.