When you talk about Nerd Culture, you usually think of Final Fantasy, Comic Books, Star Wars and  stuff like that. But for my friend Scott and I, back in the nineties, we consumed hockey like some people consumed the adventures of Han Solo.
Ice hockey, road hockey, hockey pools, the NHL, hockey video games etc. etc. etc.  We were so obsessed that we once created a video game league where three of us each took eight teams, drafted players, set the rosters and made trades with each other. We set up a regular season and had playoffs, tracked scoring leaders, made trades and played this for like three months everyday after school (and sometimes during school).  This league was on a three inch thick stack of paper and it was probably the only project we ever saw through to the end during this time in our lives.
The reason I bring this is up is because back then – back before we diversified our interest portfolios, back when we were like 12 or 14, before we'd ever even heard of the internet – I remember us having a discussion about the Islanders drafting Robert Luongo with the Maple Leafs' fourth-overall pick in the draft.  "Why," one of us asked the other "don't the Leafs ever just rebuild through the draft instead of always trading their picks?"
Even though we were just a couple of hockey-obsessed barely-teenagers, we didn't understand why a team with an arena that sells out every single game (regardless of the team's competitiveness) didn't have a more patient approach to building their roster. It was obvious to us then that the Leafs never got the best players because they never drafted high enough to get them.
So, fast forward to 2015 and the Leafs are finally doing what we'd always hoped they would: rebuild with high-end players through the draft. I can't even honestly tell you how exciting I think it is that they already have Rielly, Nylander and Marner, but it's a lot.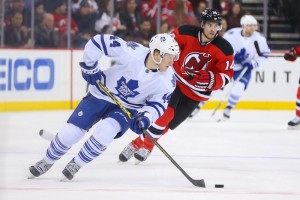 But here's the problem: They can't plan to be bad and pick in the top-five for much longer. The team – with Marner, Nylander, Kadri, Gardiner, Bernier, Kapanen and Rielly – is not far from being too good to finish last. They're miles away from being a Cup Competitor, but with another year of growth and building, they should enter the 2016-17 season as, at least, a fringe-playoff team.  They will likely be terrible this upcoming season and secure another top five pick.  But beyond, that:
How Do the Leafs Get Better?
They've smartly added to their prospect pile by moving players out last season for picks, trading down in the draft to get more picks, and signing players they can hopefully flip later for even more picks. This is a very good strategy for creating a sustainable system that feeds itself and allows for a team to be good every year, without going through the cycle of building-competing-dismantling-rebuilding every few years.
However, the question that needs to be asked is how do they add additional core players to their team now, when – outside of future draft picks they essentially cannot trade – they have very  tradable assets.
When you look at their roster, they  have a bunch of players who clearly are not going to be Leafs for much longer: Lupul, Bozak, Polak, Robidas, Komarov etc. Basically, outside of Kadri, JVR, Rielly, Gardiner and perhaps Panik and Holland, the Leafs' current roster players are basically over-priced vets who are no longer wanted but have about zero trade value, as well as players they've signed to eventually flip, but who, like Daniel Winnik or Shawn Matthias, might actually be useful bottom-of-the-lineup guys later when the team is looking to compete.
In a situation where you can't trade picks, your current players have no trade value, you don't want to move your young players, and also don't want to waste five years drafting at the bottom, the Leafs are in a bit of a pickle unless they want to build very, very slowly.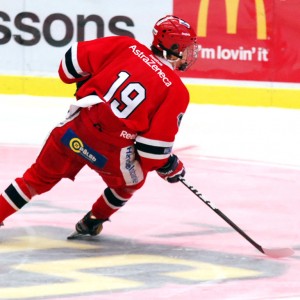 Now, I don't have a problem with the super patient rebuild, in theory, but unless you get lucky and find yourself a McDavid/Stamkos/Crosby type, the success rates of this style are not historically great. Hell, the Leafs themselves once drafted in the top-ten from 1981 to 1990 and had nothing to show for it.
Four Ways To Improve the Team Now:
1. Trade Their Best Player 
The one obvious way to add core parts to the rebuild is to trade your best player now for players who'll help you in the future. Now that Kessel is traded, the team only really has two options for this kind of move: Phaneuf and James Van Riemsdyk.
Phaneuf  makes too much money to bring back a ton of value, and there's reason to believe that with a reduced workload he'll be a much better player. That being said, moving him creates a massive change in the culture of the team (for whatever that is worth) and a ton of cap space, which will allow the Leafs to take on bad contracts in exchange for more prospects (see below).
The biggest chip they have to play is JVR and I've outlined the reasoning for trading him here.  and here. In short, he's got a ton of value on his contract, is at approximately the peak of his career and would look great to a team like the Ducks or Lightning who are in a win-now frame of mind.
Moving JVR is one way the Leafs can add to their Marner/Nylaner/Rielly/Kapanen immediately. It would be especially useful if they got a potential top-line defenseman for  him.
2. Trade Cap Room 
The Flyers, Bruins, Flames, Blackhawks, Blue Jackets, Stars, Red Wings, Oilers, Wild, Canadiens, Rangers, Penguins, Sharks, Blues, Lightning, Canucks and Capitals – or over half the league – have $4 million or less in available cap-space.
In a league where Carl Hagelin now makes a $4 million cap hit, it's going to be hard to improve your team at the deadline for a Cup run if you don't have at least that much space available.
This means that the market for cap space is a seller's delight. The Leafs only have $2 million in cap space right now, but if they spend to the cap, then Nathan Horton's salary isn't applied because he's on long-term injured reserve, and as such they can exceed the cap by his salary, giving them $7 million to play with.
If they can find takers for Lupul and Bozak, that's close to $10 million. Komarov and Polak both make close to $3 and Phaneuf makes $7 million.  If they were to move all of them, they'd have just over $25 million in cap-space to use to acquire assets in exchange for taking other team's bad contracts.
This is one way the Leafs can use their position as the richest team in hockey to get a significant advantage. With the need to spend to the cap several years off, the Leafs could take on a Hartnell or Lecavalier in exchange for a highly touted prospect.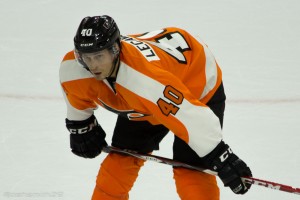 There is a school of thought that says the Leafs should hold onto Lupul and Bozak etc. in the hopes that their play improves their value.  I say that this is a bad, ideas. I could call it worse, but I'm trying to be polite. The fact is, any increase that you'll get in the trade value of those players by the deadline has to be measured against what you could get for them now + what you can get for your cap space.  I say just ditch them for whatever you can get and use that cap space to make your team better in the long run.
Oh, and the added bonus is that by clearing up roster space, you end up with a chance to test out some of your young-players. In addition, a player like Matt Frattin, with a bunch of ice-time might end up being a player who's value increases and then you could also add that to the equation listed above.
3. Traded  Quantity for Quality 
Perhaps there is a situation where a player is NHL ready and just doesn't appear to be able to make it on his current team. Sometimes prospects need new organizations. Or maybe there is a team who is in a win-now situation, has a few decent prospects, but no real prospect depth.
In these situations, the Leafs could attempt to send a package of lottery tickets for a more sure thing. Maybe they send Percy, Brown and Andreas Johnson out to such a team in exchange for a more sure-thing.
Now, I'm not suggesting that the Leafs actually trade those three players, because part of the reason the team has moved up the prospect depth rankings so fast is that beyond their high-end Mitch Marner types, they have a bunch of highly skilled high ceiling but long-shot-to-make-it types.
All I am suggesting is that if they want to improve their team, they should be looking at being creative and trading three-prospect packages for more of a sure thing is a great way to do that, if you can get another team on board.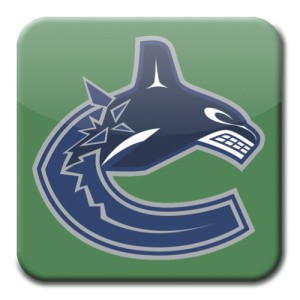 4. Identify Who the Bad GMs Are
After seeing what the Canucks, Bruins and Ducks have done this summer, if I am the Leafs I am on the phone to those teams every single day trying to make a deal. The best way of judging future behavior is by looking at past behavior, and when a team overpays for Brandon Sutter, that tells me that they are bound to make another bad move. I would want to be their next bad move.
The Ducks hired Dave Nonis and promptly gave Ryan Kesler a ridiculous forty year nine billion dollar raise. The Bruins traded a 21 year old potential #1 defenseman for a mediocre package and then stunned the hockey world by drafting players in the first round that they likely could have drafted in the second and third rounds.
The Coyotes traded for Nick Grossman and re-signed Antoine Vermette.  The Senators don't seem to understand what they have in Mike Hoffman. The Sharks gave 34 year-old Paul Martin a four-year contract with a $5 million cap-hit.
Seek these teams out and make trades with them.
That's how you improve your team while holding on to your picks and keeping the players you want to build around.
Thanks for reading.
Covering the Leafs for the Hockey Writers.