The Leafs took the biggest plunge into their rebuild on Wednesday when they sent Phil Kessel to the Penguins.  To many, including me, the trade prompted a huge sigh of relief because it was only a day or two after people were floating the idea of a "hybrid" rebuild where the Leafs would keep most of their best players and try to be competitive with the youth they've so far acquired.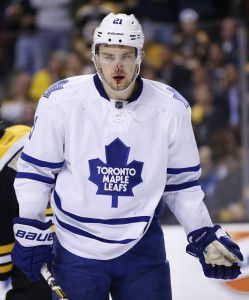 But now that Kessel is gone and the team has flooded themselves with an entire roster of third and fourth line, strong-possession players that they can hopefully use to add assets at a later date. Maybe some of them will even stick around to when the team is good – who knows? that's a long way out!
The thing is, if the team heads out to the ice as it is currently constructed, they won't be bad enough to truly get any better through the draft and that is what the Leafs need to do: get a top three, hopefully #1, pick in next year's draft.
We all know that Bozak, Phaneuf and Lupul are longshots at best to report to training camp as Leafs next seasons, but those aren't players that are going to help the team either way.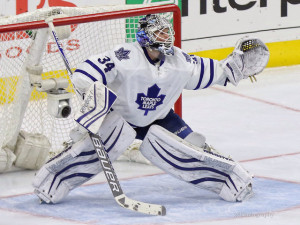 Bernier and Van Riemsdyk
I've written before that the Leafs ought to consider trading JVR, but now I am going to say this: they unequivocally have to trade him. Bernier too.
While both players are excellent and both players are young enough that they stand a reasonably good chance of being able to help the Leafs when they're again looking to be competitive, it doesn't matter.
The fact is this: both of them will bring back assets that are young and which will push the Leafs prospect cupboard from "starting to get pretty exciting" to "among the best in the NHL."
Also, like Phil Kessel, it's addition by subtraction:  JVR and Bernier make the Leafs better than they need to be next season.  Moving them out adds a higher value to the Leafs' own first round pick, which makes trading them an obvious move.
VALUE
If you look at what Robin Lehner cost Buffalo and what Martin Jones cost San Jose, the Leafs would be crazy to hold on to Bernier.  There's no reason to think he'll emerge from a rebuilt Leafs team three years from now as a premier NHL goalie. Absolutely none.
So move him while he has value and the market is good.
As for JVR, the main thing that prevented the Leafs from acquiring a top-of-the-draft prospect for Kessel is that he had an 8 team list of teams that he would go to, most of which are cash strapped, , and he also has a huge contract he just signed, and the Leafs were known to want to trade him. Basically, they were in a very weak negotiating position.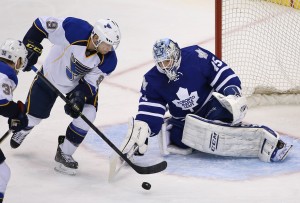 But James Van Riemsdyk is younger, doesn't have a bad rep, doesn't have a big contract (it's actually a bargain and has a nice term – not too long or too short) and the Leafs don't need to move him like they did Kessel. They would be in a very strong bargaining position if they decide to trade him.
In my opinion the Leafs could get an equal or larger package for Van Riemsdyk than they did for Kessel.  Also, there are teams out there that want to get better and didn't acquire anyone at the draft or through free agency that will help them now.
The bottom line is this: the Leafs have a unique ability to make money while having a last place team, so they should take advantage of this for one more year and ice a team so bad it's border-line embarrassing. They can use the year to develop their young players and determine who might help down the line, but the ultimate goal should be picking at or near the top of next season's draft.
Trading Bernier and Van Riemsdyk accomplishes that.
It also adds more assets and prospects to the team.
It's as close to a no-brainer move as there ever is. The team must fully embrace the rebuild and to do so means to acknowledge that currently, the roster – as bad as it is – is still too good, and to realize that JVR and Bernier have more value to the team leaving than they do staying.
Thanks for reading.