As you're no doubt aware, the Leafs have traded Phil Kessel, Tyler Biggs, Tim Erixon and the second round pick that they previously got off the Penguins in the Winnik trade, in exchange for Kasperi Kapanen, Scott Harington, Nick Spaling and a first and third round pick next season.
It's a huge trade and there is a lot to unpack here.
First of all, the trade seems underwhelming on a number of fronts.  The Leafs retain $1.25 million per year of Kessel's salary, they trade their best and most exciting player, they don't get back Olli Maata or Derrik Pouliot and they failed to add a blue-chip sure thing like many, including myself, were hoping for.
That being said, I still think it's a good trade for the Leafs.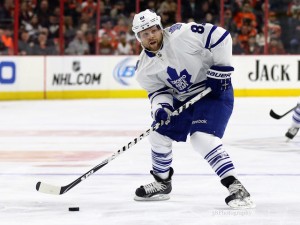 Overcoming Objections
Yes Phil Kessel is an awesome player, and yes he's probably unfairly lambasted from everything to his character to his weight, but the Leafs had to trade him and they were not starting from a position of strength:
Putting aside all the character stuff – which may or may not be accurate – Kessel is an excellent goal scorer, and he has succeeded with a terrible supporting cast, but the fact is, even though he's been producing at elite levels, when he's on the ice the other team also produces at similar levels.
As good at Kessel's been, his success has come with his line basically trading chances the other team and all the goal scoring has been tempered by a ton of goals against. It's difficult to ascertain a proper value for Kessel because for all his goal scoring abilities, literally dozens of players who score less are more effective overall.
Furthermore,  trying to trade a player  you only just signed to an eight year extension is a huge red flag, he's expensive and there were only eight teams he could be traded to.
Because of all this, you can't just view the trade in a vacuum and expect Kessel to bring back a player as good as he is.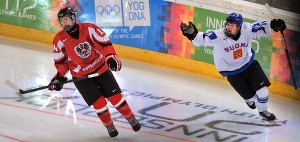 As for the salary retention, it's not a big deal at all. The $1.25 million the Leafs are paying Kessel is less than the cap is going up for next year and with expansion looming, it's bound to go up significantly over the course of Kessel's contract.
The Leafs give up a second-round pick, but it was Pittsburgh's to begin with and they add a third and a first, so that in itself is a good deal.  The Leafs have two picks in next year's draft and are bound to add more.
With all the problems involved in trying to trade him, you have to ask yourself not "did the Leafs get fair value for Kessel,"  but rather "did the Leafs accomplish their goals with the Kessel trade?"
I think they did, and so I think this deal is a success for the Leafs.
Accomplishing Their Goals
The Leafs needed to move Kessel for four main reasons 1) As a 27 year old, he's likely going to be in decline by the time the Leafs are competitive again 2) He allows them to inject depth to their prospect pipeline and total assets 3) They very clearly needed to change the culture/make-up of their team, and 4) they needed cap flexibility.
The trade with the Penguins meets all these criteria and they accomplish their goal of cap flexibility and asset addition.
In Kasperi Kapanen, the Leafs add a former first-round pick (#22 overall, 2014) who is small (5'10 170lbs) and talented. He's potentially a 30 goal sniper to replace Kessel down the line and is instantly their third ranked prospect after Marner and Nylander.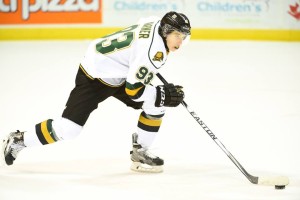 In fact, for a team just embarking on a rebuild, Marner-kadri-Nylander-Kapenen is a heck of a forward core.
As for Harrington, he's a 22 year old former second-round pick, who is 6'1 205. He's the kind of player the Leafs seem to like on defense: he can skate, he can move the puck.  He projects as an NHL regular who can put up good possession numbers, and his scouting report is very promising.
If you're the Leafs all you can hope to do is get a good collection of defensive prospects and hope enough of them work out. Gardiner, Rielly, Harrington, Percy is a very nice start. All are young and have great potential to become high-end defenseman, if not stars.
The first-rounder is exactly what you need to keep adding if you're going to create a self-sustaining system, which is – hopefully – the Leafs's goal.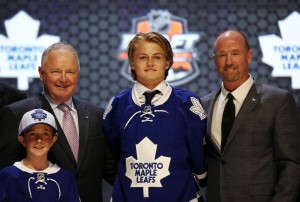 Final Thoughts 
When you get right down to it, it sucks that the promise of adding a 22  year-old talent like Phil Kessel to the organization worked out like it did. It's a shame, but you can't let that or your  love of Phil Kessel cloud your analysis of the trade.
Sure, I'd have loved to replace him with a player of equal star-power only younger, but when you get right down to it, that clearly wasn't realistic.  The Leafs were in a position of weakness and they did the best you could reasonably expect with this trade.
They accomplished their goals: they got an A level prospect, a player who can step into the NHL next year and they added a pick. That's three assets that stand a solid to very good chance of appreciating in exchange for one depreciating asset (who cares about Erixon or Biggs, really).
The Leafs also add Spaling and he's OK, but likely they can trade him at next year's deadline and get another asset out of this trade.
You also have to consider that the Leafs with Kessel were only going to finish higher in the standings, so this trade not only adds assets, but it makes the Leafs better in the future by making their draft pick next year higher.  (Well, actually all their draft picks).
It also gives them salary cap flexibility into the future, so that when they are ready to compete, they can do add players when the time is appropriate.
All in all, you have to hand it to Kyle Dubas on this trade. It's initially underwhelming, but looking at the big picture, this trade is a fantastic for the Leafs.  They add three, likely four, assets to their rebuild, make next year's picks higher and get future cap flexibility. They also prove for real that the rebuild is happening.
Thanks for reading.
Covering the Leafs for the Hockey Writers.