Let's kick this off with a few indisputable facts:
1) Whether due to ownership interference or the temptation to be the one to finally bring a winner to Toronto, no Toronto GM has ever attempted to rebuild the team from the bottom up in the modern era. (1990-present, the time in which I am qualified to talk about).
2) The Leafs have taken every possible short-cut to avoid a full-on rebuild.
3) The  only way you can get the kind of players necessary to compete season-after-season is at the top of the draft.  There are exceptions, but you'd have to be extremely lucky.  (As in, you can reasonably hope to get a centerpiece player in the top five, if you pick there for a few years, but you can't count on a Bergeron or a Keith in the second round).
4) The Leafs are (so far) on the right track.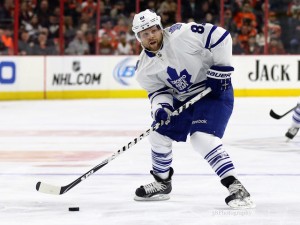 So, tell me why people are now floating the idea of a "hybrid" rebuild? One hopes it's only idle speculation from people who are just kicking ideas around, or else that the team is leaking the idea in the hopes of making it known they won't be low-balled.
I tend to assume its the latter – but I don't have anything to base that on other than it goes against what I believe Shanahan, Dubas and Hunter are interested in doing, and how I assume they want to run their team – I fully acknowledge that with their lack of experience there isn't much else base a guess on. I don't believe after all that's been said in the last six months, that the Leafs would keep their core and start adding in the hopes of icing a competitive team in the near future.
What gives me a bad feeling though, is that a) the Leafs are, historically, never patient b) Phil Kessel, Dion Phaneuf, Tyler Bozak and Joffrey Lupul are all owed a lot of money and/or have terrible contracts, c) the team not only left the draft with all four players in tow, but rumours of players involved in various deals leave a lot to be desired, and d) they brought in Mike Babcock, whose one drawback was that it was thought and/or worried about that he would encourage this very scenario.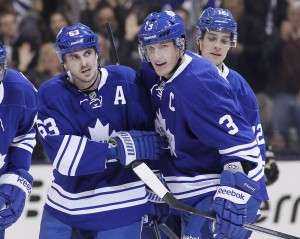 That being said, the Leafs – specifically their new management team – are in a unique position. They have no pressure on them because everyone thinks the current team is terrible, and they blame Nonis and Burke. Beacuse of that, Shanahan and Friends (trademark) have the chance to rebuild in a big market without worrying about their jobs or the team's immediate performance.
The fact is, the Leafs have no choice but to move Kessel and Phaneuf because they won't be able to build a new team or identity while they are still here. Symbols of a terrible period of failure is what they are at this point. It doesn't matter if they want to be here or not, they must be traded for the good of the team.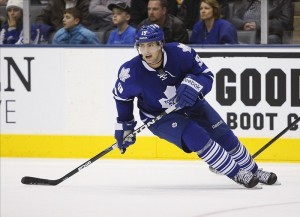 All they can do for the Leafs at this point is help the team win games it does not need to.  The Leafs need at least one more year of top-five drafting (fingers crossed for their second first-overall in what, next year, will be their 54th draft). Kessel and Phaneuf will be too old to be valuable when the Leafs are ready to compete and so their best value to the team is as trade fodder.
But What If?
If the Leafs choose to go forward with what they have, all they'll be doing is chasing the 8th seed of the Playoffs. No matter who is on the roster next year, the Leafs are an 70-80 point two-way centre and a #1 stud defensemen away from competing, at the very least.
There is nothing to be gained from a "hybrid" rebuild but disappointment and a wasted opportunity.
In fact, it will be an outrage, an abomination and a crushing blow to the already fragile psyches of the team's last remaining intelligent fans, if this "hybrid" non-sense is actually followed through on.
What the Leafs need to do is copy Buffalo's strategy from last year: trade away anything on your roster worth a damn that you don't see being here in five years and get at least three picks in next year's draft.
In order to get there, they need to move Kessel and Phaneuf this summer (and also JVR and Bernier – if you're gonna do it, do it right) even if the return isn't exactly what they'd dreamed of.  The difference between a package they want to accept and the one they might have to isn't going to be as great as the difference between Auston Matthews and the player they'll draft 15th anyways, so let's cut the crap and get trading.
A full rebuild is in order. The time for half-assed measures is long past.
Covering the Leafs for the Hockey Writers.