By Dan Canavan
This article first appeared on ctsportslaw.com on January 11, 2010. Reprinted by permission.  All rights reserved.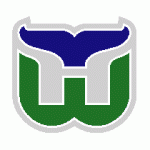 Thirty-five years ago today, the Whalers played their first game in Hartford on January 11, 1975. Somewhere in the then new Hartford Civic Center, Whalers founder Howard Baldwin was busy greeting fans, receiving accolades, and entertaining community leaders. Baldwin had just uprooted his World Hockey Association squad from Boston, and moved the renegade Whalers to Hartford. An enthusiastic and inquisitive crowd had packed the arena to cheer for the new "home" team, who had already won an Avco Cup two years earlier. And by the time Don Blackburn scored the first goal in Hartford history at 11:21 into the first period, Baldwin was well on his way to establishing a Hartford legacy. The Whalers, and big league hockey, had arrived.
Thirty-five years later, I had an opportunity to sit down with Howard Baldwin and reminisce about our favorite Whaler memories, muse over hockey lore, and reconfirm our belief in Hartford as a big league market, a belief that first inspired Baldwin back in 1973.
"It was the simplest deal I have ever done" recalled Baldwin, his large youthful smile still intact. "We knew we had to get out of Boston. We were sharing the Garden with the Bruins, who were in their prime, and the Celtics, which were a big draw, and the AHL Boston Braves. And we were getting killed with dates." Baldwin had heard that Hartford was building a new arena, and after the city's preliminary deal for an ABA team had fallen through, he called Bill Lillyman, manager for the new Civic Center, on a whim. A few weeks later, Baldwin and his partners chartered a flight to Hartford in early December 1973. Upon their arrival at Brainard Field, Baldwin immediately announced that he was not planning on flying back. Perhaps it was the Nor' Easter that had terrorized their plane on the short, yet turbulent flight from Boston, or just maybe Baldwin understood something his partners did not yet realize. The youthful ownership group rushed off to the second floor of the then Capital Bar & Grill to meet with Lillyman and Don Conrad, Aetna's Chief Financial Officer, who had been overseeing the development of the Civic Center. After 30 minutes, Baldwin emerged from the back room with a deal. The Whalers were moving to Hartford he announced, and Baldwin would never look back.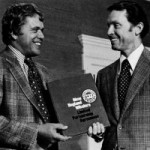 A year later, a sold-out crowd of 10,507 would join Baldwin on that first opening night, a ritual that would be repeated in Hartford for 22 seasons. The first night in Hartford was "unbelievable" remembers Baldwin with a grin. You could still hear the enthusiasm in his voice as he explained that "we were fired up, we were in a new building, and the game went into overtime." Baldwin added that "Gary Swain had the winner, and Al Smith was in goal. Gosh, we still had Dorey and Selwood, Webster and Pleau. We had a good team." There was an excitement in the air, and anything was possible.
And while speaking to Baldwin, you quickly realize that anything is possible. In the early 1970s, Baldwin and his friend, John Coburn, had the audacity to apply for the WHA's New England franchise, and "we had no business getting it" Baldwin would latter quip. Baldwin was only 28 when he founded the Whalers, and he readily admits that "there were times, when I was over my head." But with the aid of Coburn and countless others, Baldwin built the Whalers. "We always gave the fans a good product" boasted the proud executive. "We were always good in the WHA and in the first year of the NHL, and then we hit the skids for a few years. But we had great support from the fans right from the get-go."
And with a lot of hard work, ingenuity and determination, the team took hold in their new city. The Whalers would go on to play over 1,000 more games in the Hartford Civic Center, first against WHA foes and the Soviet National Team, and later against NHL opponents. Rivalries quickly formed with the nearby Boston Bruins and New York Rangers. Throughout the 1980s, Baldwin continued to build the Whalers into a "community asset." Off the ice, Baldwin was developing new fans through community outreach programs; on the ice, he was fielding the best teams the Whalers would ever offer. Ultimately, Baldwin would step out of the front office, selling his share of the Whalers in 1988. And almost 10 years later, the Whalers would step out of Hartford.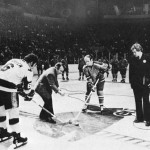 "It was so sad" described Baldwin, about receiving the news that the Whalers would leave Hartford in 1997. "I kept thinking this can't be, but there it was." But long before Connecticut would sell off its "community asset" to a stranger, Baldwin had established a legacy that would capture the imagination of the Hartford area and spark a new generation of sports fans. The Whalers may have begun as a dream in suburban Boston, but the legacy that continues to endure to the present day was born in Hartford on January 11, 1975.
Over the next thirty-five years, Baldwin would go on to build franchises, manage an outlaw league, and leave his permanent signature on the sport. He would draft future Hall of Famers, take a pass on the Great One, and sign an All-Star family. He would go on to both wage a war and broker a peace between the upstart WHA and the old guard NHL. His leadership would spur a new generation of coaches and front office executives that continue to guide NHL teams and shape the future of professional hockey. He would win a Stanley Cup with the Pittsburgh Penguins in 1992, and would later represent the club on the NHL's Board of Governors. Later, he would produce films for the big screen, casting major league stars in box office hits such as Ray and Mystery, Alaska. And one sunny April afternoon in his home in the Hollywood Hills, he would find it difficult to watch his beloved Whalers take the ice for the very last time.
"It's hard to believe it's been thirty-five years" opined Baldwin after reminiscing about his Whalers. And it's been quite a ride. If you were at that first opening night in Hartford in 1975, you would have watched Garry Swain score the game winning goal in overtime, securing the first Whaler victory in Hartford. You would have been one of the first patrons to walk through a Civic Center turnstile, and you would have witnessed a spirited crowd welcome big league sports to Hartford. And somewhere high above the stands, you would have seen Baldwin's large, generous smile. His Whalers were off to a great start in their new city, and no one could have imagined all the adventures that would lie ahead.
Special thanks to Howard Baldwin for sharing his time, memories and thoughts on the Whalers' legacy in Hartford. And to Mark Willand of http://www.whahockey.tv/ for making this article possible.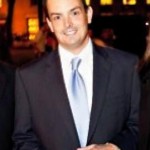 Dan Canavan is an attorney in Hartford, Connecticut. Dan regularly covers business and legal issues facing the hockey industry for ctsportslaw.com. He has appeared as an on-air guest with regard to the NHL and the Phoenix Coyotes bankruptcy proceedings on CBC Radio's World Report. His analysis and commentary have also been published in various media outlets including The National Post, The Windsor Star, The Star Phoenix, The Montreal Gazette, The Edmonton Journal, The Ottawa Citizen, The Vancouver Sun, The Province, Faceoff.com, and the Sports Litigation Alert, a leading sports industry publication that is circulated throughout the United States. Dan is also the Carolina Hurricanes correspondent for The Hockey Writers. You can follow Dan on Twitter at twitter.com/DanielRCanavan. Dan can be contacted directly at dcanavan@ctsportsgroup.com.