Sandy, the fireworks are hailin' over Little Eden tonight.  So begins the Bruce Springsteen song, "4th Of July, Asbury Park (Sandy)."  If you're on the East Coast of the United States, particularly the Northeast, and you've been paying attention to the weather, all of the talk is about hurricane Sandy.  When it comes to storms and things related to hockey, automatically the Carolina Hurricanes come to mind.  How about when it comes to players past and present named Sandy or some variation thereof?  There's actually more than one may think.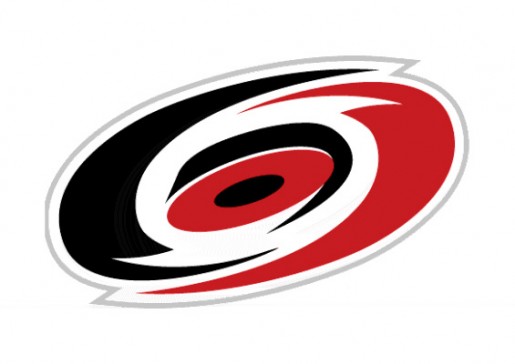 Derek Sanderson: Featured perhaps most prominently on this list is Derek Sanderson.  Following Bobby Orr, Sanderson became the second consecutive Boston Bruins player to win the Calder Trophy in 1967-68.  From 1965-to-1978, Sanderson netted 202 goals, plus 18 in the playoffs.  Sanderson also won two Stanley Cups with the B's.  Six times, Sanderson scored 20-plus goals in a season.  While he was known as a defensive forward and solid face-off man, it was Sanderson who assisted on Orr's iconic Stanley Cup winning goal in 1967-68 against the St. Louis Blues.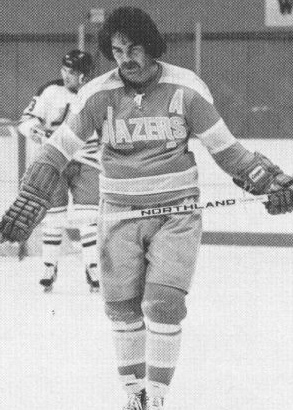 Geoff Sanderson: Next on the list, another Sanderson who began his hockey career in New England.  In 1990, Geoff Sanderson started his NHL career with the Hartford Whalers.  During his time with the Whale, Sanderson posted consecutive 40-goal campaigns, including a career high of 46 in 1992-93.  After being stunted a bit by the lockout, Sanderson posted consecutive 30-goal seasons for Hartford, before following the team to Carolina.  In 1998-99, Sanderson was a part of the Eastern Conference champion Buffalo Sabres.  Additionally, the left wing Sanderson would register two 30-goal seasons with the expansion Columbus Blue Jackets.  Overall, Sanderson notched 355 goals and totaled 700 points in his career.
Ed Sanford: Another former Boston Bruin, Ed Sanford was a five-time NHL All-Star for the B's.  During the 1952-1953 playoffs, Sanford led all scorers with eight goals and eleven points.  Additionally, Sanford followed Milt Schmidt as Bruins Captain in 1954-55.
Jim Sandlak: Possibly best known for being traded for Cam Neely, Sandlak played in the NHL from 1985-to-1996.  During his rookie campaign of 1986-87, Sandlak was named to the NHL All-Rookie Team, scoring 15 goals for the Vancouver Canucks.  While Sandlak did post six seasons of double digit goals for Vancouver, he never could quite reach the heights of Neely.
Charlie Sands: Sands played from 1932-to-1947, suiting up for the Toronto Maple Leafs, Boston Bruins, Montreal Canadiens and New York Rangers.  During that span, Sands totaled 99 goals and was a member of the B's 1939 Cup winners.  Sands also had four years of double digit goals.
Tomas Sandstrom: From 1984-to-1999, Sandstrom was a player who could really fill it up.  Beginning his career with the Rangers, Sandstrom was named to the NHL All-Rookie Team in 1985, scoring 29 goals.  Sandstrom also had seasons of 40 and 32 goals for New York.  During his time with the Los Angeles Kings, Sandstrom put together a career best 45 goals, 44 assists and 89 points in 1990-91.  In 1992-93, Sandstrom was a big driver for the Kings run to the Stanley Cup Final, totaling eight goals and 17 helpers.  Sandstrom also had a 35-goal campaign with the Pittsburgh Penguins in 1995-96.  As a member of the 1996-97 Red Wings, Sandstrom won his first Stanley Cup.  Overall, Sandstrom scored 394 goals and racked up 1,193 penalty minutes for his career.
Curtis Sanford: The first goalie on this list, Sanford began his career with the Blues in 2002-03.  Primarily a backup for the Blues, Canucks and Blue Jackets, Sanford has a career mark of 47-55-15 and a GAA of 2.72 with six shutouts.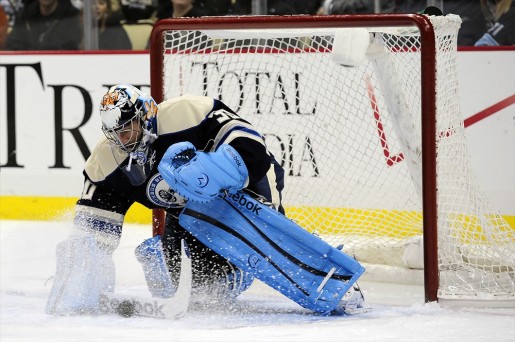 Sandy McCarthy: From 1993-to-2004, McCarthy played for the Calgary Flames, Tampa Bay Lightning, Philadelphia Flyers, Hurricanes, Rangers, Bruins and finished out his career with the Rangers.  Known as a third/fourth line grinder type, McCarthy racked up 1,534 penalty minutes.  Additionally, while with the Rangers, McCarthy cracked the double digit mark in goals in consecutive seasons.
Sandy Moger: From 1994-to-1999, Moger played with the Bruins and Kings.  After a stellar College and AHL career, Moger's best NHL campaign came during the 1995-96 season.  That season Moger netted 15 goals for the B's.  In his career, Moger garnered 41 goals and 38 assists.