What's going on with some of the more veteran free agents on the market? With players like Jarome Iginla and Jaromir Jagr still yet to find homes, many are linking them to former teams or out west where clubs like the Calgary Flames and Edmonton Oilers could potentially use another addition at right wing. Is there any truth to these rumors?
Plus, what's going on with David Pastrnak and the Boston Bruins who appeared to be low-balling the forward? Are they any closer to a deal?
Jarome Iginla
The Flames and Iginla
Eric Francis reports the Calgary Flames are likely not looking at either Jarome Iginla or Jaromir Jagr despite some speculation. Flames' General manager Brad Treliving dismissed speculation linking his club to the unrestricted free agent right-wingers. "I don't know where all this talk comes from — we certainly never made a statement saying we're looking at so-and-so," he said.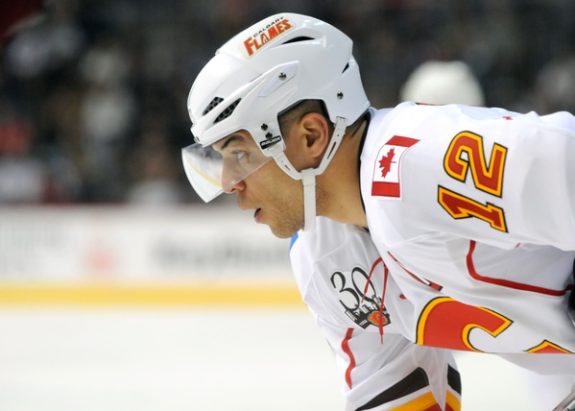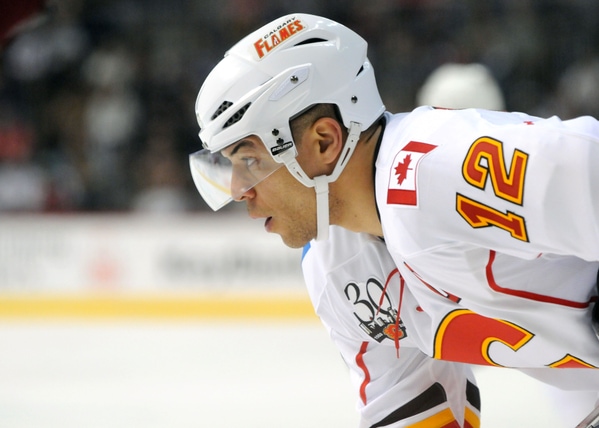 Iginla is a natural link to the Flames due to his legacy in the uniform and as a former member of the organization. However, Treliving said the notion his club has been in contract discussions with either player is simply a rumor. It doesn't mean it won't happen, but for the Flames, the priority is getting signed restricted free agent (RFA) forward Sam Bennett. The Flames only have about $4.5 million in cap space to make that deal and any others work.
The Oilers and Iginla
Iginla is also not in the plans for the Edmonton Oilers who we noted were looking like they were done for the summer. While Iginla might have qualified as a player offered a PTO, the Oilers deem him — much like they do Jagr — too slow to run their desired up-tempo system.
Because the Oilers are also close to the cap on player contracts and have players like Zack Kassian, Anton Slepyshev, Jesse Puljujarvi they'd rather give a look at, Iginla just isn't a good fit at this stage of his career.
Jaromir Jagr
As noted above, there were rumors the Calgary Flames might have interest in Jaromir Jagr. Sportsnet's Elliotte Friedman thought this could very well be Jagr's destination and Flames fans on Twitter didn't seem to mind at all.
But, the idea that Jagr wants to come out west is still a long-shot at best and that unless the terms are right, he's got other options, most of which are not in the NHL. Jagr's agent is furiously trying to find him a deal but both sides have to be willing participants with money and terms working. So far, that's not been the case for Jagr and an NHL club.
There are tons of rumors that Jagr is sparking interest but perhaps his tweet back in June is more telling of how the situation is really unfolding for the Czech forward.
Everywhere I look,I read:all FA getting calls from10-12teams. Me0 calls.On the contrary,I'm trying to call them,and no ones picking up.😀😳🇨🇿

— Jaromir Jagr (@68Jagr) June 29, 2017
David Pastrnak
Boston Bruins GM Don Sweeney and the agent (J.P. Barry) for David Pastrnak are expected to hold contract talks today. The Bruins offered Pastrnak a six- or seven-year deal worth $6 million a season earlier this offseason, but word is, Pastrnak deemed that too low after seeing the Leon Draisaitl deal out of Edmonton.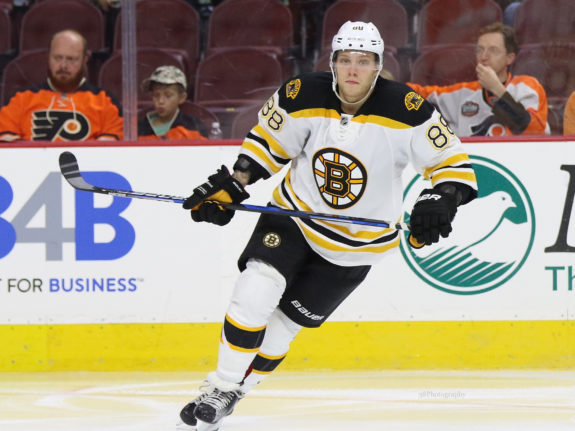 Realistically, the Bruins are going to have to get somewhere in the $7 million per year range on Pastrnak, but Neely and the Bruins management team appear to be waiting for word on what it is Pastrnak's camp actually wants. Still confident something will get done, Neely said the Bruins don't plan to negotiate against themselves so they're simply waiting for a response from the tabled offers they've made to their dynamic forward.
Neely feels that while the team is using comparables around the NHL to determine his player's worth, using Draisaitl as the only comparable just doesn't make sense from a Bruins' perspective.
Quick NHL Rumor Hits
Thomas Vanek
Vanek's camp is starting to get a touch nervous. Not used to having to wait this long for a contract, Vanek knew after the first week of free agency the process might drag out a little but he wasn't expecting this much trouble finding a deal.
Nikita Zadorov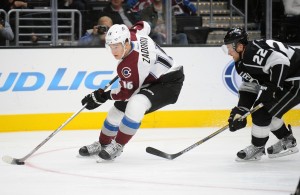 Negotiations have slid a bit in terms of getting Zadorov signed in Colorado. The two sides are about $500,000 apart for the RFA defenseman and reports are the player wants $2.5 million per season. If that's all that's stopping these two from getting something done, there are bigger problems in the Avs organization than just what to do about Matt Duchene.
Nolan Patrick
It appears as though Patrick has been cleared to return to the ice after his second abdominal surgery 10 days before the draft. The second-overall pick in this past NHL Entry Draft, Patrick has a very good shot at earning a spot on the Flyers' roster.