Prospects are critical to success in the modern-day NHL.
As a potential contender, it is virtually impossible to achieve and sustain success without possessing a wealth of exceptional young talent. If an NHL organization does not retain the prospects necessary to ensure long-term prosperity, a state of perpetual ineptitude lays in wait. However, simply acquiring these prospects is half of the battle, as the efforts of each and every league franchise during the annual NHL Entry Draft has a major impact on the health of a respective farm system.
While drafting is, in fact, crucial, individual player development is equally if not more important. While it is difficult to draft a handful of players every June, successfully building and developing a particular player's skill-set is another task entirely. If adequate opportunity and coaching are not made readily available, picks turn into busts and contenders quickly turn into pretenders.
For those who have placed at the top of this year's ranking, a successful combination of these critical tasks has taken place. Not only have these particular organizations – as you will see – successfully drafted and acquired young talent at each position of the ice but they have also enjoyed the rapid development of their young talent. While a number of these top teams remain in a rebuilding state, others find themselves excruciatingly close to competing for the Stanley Cup – a truly terrifying fact.
So, without further ado, let's dive deep into the 2017 Farm System Ranking.
If you wish to compare this year's ranking with that of 2016, it can be found here.
#31 – San Jose Sharks:
2016 Rank: 27th (-4)
Top Prospects: Timo Meier, Noah Rod, Rourke Chartier, Jeremy Roy, Joshua Norris, Alexander Chmelevski, Danny O'Regan, Tim Heed
On the Rise: Timo Meier – 2016-17 NHL/AHL: 34/33 GP – 3/14G, 6/23Pts
The San Jose Sharks have been plagued by poor drafting in recent years – an issue which has placed them dead last in this year's farm system ranking. The main problem for the Sharks has been their inability to draft, develop and implement talent outside of the first round. With the exception of Kevin Labanc, only one player drafted by San Jose outside of the opening round over the past five years has skated with the Sharks.
Fortunately, the team does have a few skaters poised to enjoy success at the NHL level. Although Danny O'Regan enjoyed a terrific season in the AHL last year, San Jose has to be particularly pleased with the ongoing development of Timo Meier. A powerful forward who couples elite skill with physicality, Meier was a longtime standout with the Halifax Mooseheads of the QMJHL as well as an international star for Switzerland. With experience in the NHL playoffs in 2016-17, Meier will be crucial to the Sharks' future success and especially so as their window of opportunity threatens to close.
#30 – Pittsburgh Penguins:
2016 Rank: 26th (-4)
Top Prospects: Tristan Jarry, Daniel Sprong, Blaine Byron, Jake Guentzel, Jean-Sebastian Dea, Derrick Pouliot, Zach Aston-Reese, Lukas Bengtsson, Filip Gustavsson, Kasper Bjorkqvist, Dominik Simon, Zachary Lauzon
On the Rise: Jake Guentzel – 2016-17 NHL/AHL: 40/33G – 16/21G, 33/42Pts
When the Pittsburgh Penguins traded their first round pick in the 2017 NHL Draft to the St. Louis Blues, it immediately divided their fanbase. Fresh off of a second consecutive Stanley Cup Championship, the Penguins dealt the pick – which would become Klim Kostin – and Oskar Sundqvist to the Blues in exchange for Ryan Reaves and a second round choice. Moving Sundqvist, arguably the team's best centre-ice prospect diluted an already thin Penguins prospect base and one which could have been considerably strengthened by a fresh first round pick.
Built to thrive in the present rather than in the future, Pittsburgh's dwindling prospect base is an issue which has been heavily overlooked due to the team's recent success. With no elite prospects in goal or on defence, the Penguins' farm system is incredibly thin and is an area of weakness which could detriment the team in the immediate future.
While Pittsburgh is fortunate to retain Jake Guentzel – a pure goal scorer who burst onto the scene in 2016-17 and was simply unstoppable – the 'Pens will need to further bolster their system with young talent if they wish to enjoy sustainable success.
#29 – Chicago Blackhawks:
2016 Rank: 24th (-5)
Top Prospects: Alex DeBrincat, Graham Knott, Nick Schmaltz, Vince Hinostroza, Ville Pokka, Gustav Forsling, Victor Svedberg, Anton Forsberg, Henri Jokiharju, Laurent Dauphin
On the Rise: Alex DeBrincat – 2016-17 OHL: 63GP – 65G, 127Pts
The Chicago Blackhawks slipped five spots in this year's ranking – a fall due largely to the stagnant development of their existing prospects and the inability of the franchise to add new talent to their prospect cupboard. Further, trading the highly touted Tyler Motte to the Columbus Blue Jackets didn't help, as despite landing Brandon Saad, the move shipped away one of the team's better young talents.
So, in terms of one prospect to watch, it goes without saying that all eyes will now be focused strictly on Alex DeBrincat. The 39th overall selection in the 2016 NHL Draft, DeBrincat scored a career-high 65 goals this past season with the Erie Otters and was subsequently awarded the Red Tilson Trophy as the OHL's most outstanding player.
An elite sniper, the puck seems to find DeBrincat's stick and, once loaded, he has no trouble depositing the puck into the back of the net. With a nasty edge to his game, the Blackhawks have to hope DeBrincat can excel at the NHL level, as, at the moment, it appears as though none of the team's other prospects will.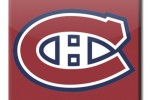 #28 – Montreal Canadiens:
2016 Rank: 11th (-17)
Top Prospects: Charlie Lindgren, Mike McCarron, Nikita Scherbak, Charles Hudon, Will Bitten, Jacob De La Rose, Daniel Audette, Noah Juulsen, Victor Mete, Ryan Poehling
On the Rise: Charles Hudon – 2016-17 NHL/AHL: 3/56GP – 0/27G, 2/49Pts
Despite enjoying a successful regular season in 2016-17, the Montreal Canadiens suffered yet another early playoff loss – this time at the hands of the New York Rangers. Although the team placed first in the Atlantic Division, Montreal was unable to defeat a strong Rangers squad due to their inability to receive timely scoring from their best players. In fact, Max Pacioretty, Alex Galchenyuk, and Phillip Danault all failed to budge the twine over six contests. As such, the disappointment has left the Canadiens without a distinct identity and General Manager Marc Bergevin searching for answers.
If Montreal is hoping for help from their young prospects, it would appear as though the team is in line for further disappointment. Although the Canadiens have drafted well in past years, the players which the team has selected have failed to substantially progress in the respective developments. With most stagnant, only Nikita Scherbak and Charles Hudon have truly taken steps forward, with the latter of which being the most notable.
Following yet another strong AHL campaign, Hudon has proven himself as a consistent offensive producer and one who is ready for playing time with Montreal. As a team in need of scoring, the Canadiens would be wise to finally provide Hudon with a legitimate opportunity.
#27 – Ottawa Senators:
2016 Rank: 15th (-12)
Top Prospects: Marcus Hogberg, Francis Perron, Logan Brown, Colin White, Nick Paul, Thomas Chabot, Andreas Englund, Filip Chlapik, Max McCormick, Shane Bowers
On the Rise: Thomas Chabot – 2016-17 NHL/QMJHL: 1/34GP – 0/10G, 0/45Pts
The Ottawa Senators enjoyed a shocking run in the 2017 Stanley Cup Playoffs. After knocking off the Boston Bruins and Rangers, the Senators came up short against the eventual champion Penguins in a hard-fought seven game series.
Led by their best players, Ottawa resoundingly proved that despite recent years of futility, the team is and will continue to be one to be reckoned with in the Eastern Conference. However, if the Sens wish to enjoy sustained success, they will need to strengthen their farm system.
While Ottawa possesses a number of notable youngsters, their prospect cupboard is relatively thin and is not strong at every position on the ice. Of course, Thomas Chabot is a star in the making on defence and both Colin White and Logan Brown will be lethal offensively, however, the Senators lack a legitimate goaltending prospect following the departure of Matt O'Connor.
Although Marcus Hogberg has potential, he will need serious seasoning at the AHL level before he is given a shot at the NHL level. As such, Ottawa must hope that players such as Chabot can step into their lineup in the near future and make an immediate impact. Fresh off of a fantastic year in the QMJHL, Chabot appears more than ready for a shot with the Senators – if they are willing to provide him the opportunity, that is.
#26 – Anaheim Ducks:
2016 Rank: 16 (-10)
Top Prospects: Max Jones, Brandon Montour, Sam Steel, Julius Nattinen, Jacob Larsson, Josh Mahura, Nick Sorensen, Kevin Boyle, Maxime Comtois, Antoine Morand
On the Rise: Sam Steel – 2016-17 WHL: 66GP – 50G, 131Pts
Although the Anaheim Ducks soared in the 2017 NHL Playoffs, they plummeted in this year's farm system ranking. Despite falling to the Nashville Predators in the Western Conference Final, the Ducks capped off their strong season by, fortunately, shining at the 2017 NHL Draft. With most of their top prospects having graduated to the NHL, Anaheim stepped to the podium and made two great picks.
Although they didn't have a selection until 50th overall, the Ducks used it to grab Maxime Comtois – a player whose stock fell greatly yet still retains incredible potential. Then, at 60th, Anaheim grabbed Antoine Morand – a good friend of Comtois who also had a tremendous QMJHL season.
If not for the selection of these two players, the Ducks surely would have found themselves much lower in the rankings. However, Anaheim possesses Sam Steel. A lighting quick centre of endless talent who simply knows how to produce, Steel was the 30th overall choice in the 2016 NHL Draft and already appears to be the steal of the event – no pun intended.
Fresh off of a 131-point season with the Regina Pats, Steel led the WHL in scoring and was subsequently awarded the Four Broncos Trophy as the WHL Player of the Year. Although it will be some time before Steel skates in the NHL, his presence within the Ducks' system is the major reason why Anaheim was not ranked considerably lower.
#25 – Washington Capitals:
2016 Rank: 22nd (-3)
Top Prospects: Ilya Samsonov, Pheonix Copley, Jakub Vrana, Riley Barber, Stanislav Galiev, Madison Bowey, Jonas Seigenthaler, Lucas Johansen, Tyler Graovac
On the Rise: Jakub Vrana – 2016-17 NHL/AHL: 21/49GP – 3/19G, 6,/36Pts
The Washington Capitals' recent acquisition of Tyler Graovac did little to help their ranking, as the team has fallen three spots to 25th overall. Having won the Presidents' Trophy two years in a row, it goes without saying that the Capitals have been highly successful in drafting and developing prospects in years passed. In fact, the team has long been led by its formerly young and now fully seasoned prospects. The likes of Evgeny Kuznetsov, Nicklas Backstrom, Andre Burakovsky, and, of course, Alex Ovechkin, were all drafted by the team and have become elite offensive catalysts.
In terms of prospects soon to make an impact at the NHL level for Washington, there are few. Ilya Samsonov is a strong candidate to replace Brayden Holtby in the distant future, while Madison Bowey and Jonas Seigenthaler are two quality depth options to strengthen the team's defence-core. The most notable of all, however, is none other than Jakub Vrana.
Nabbed by the Capitals in the first round of the 2014 NHL Draft, Vrana has steadily developed into a strong offensive player who is quite clearly ready for considerable ice time at hockey's highest level. If Washington can add a handful of prospects at varying positions on the ice in the near future, they will surely sky-rocket up the standings.
#24 – Los Angeles Kings:
2016 Rank: 30th (+6)
Top Prospects: Spencer Watson, Nikolai Prokhorkin, Michael Amadio, Alexander Dergachyov, Jacob Friend, Jacob Moverare, Adrian Kempe, Kale Clague, Gabriel Vilardi, Jaret Anderson-Dolan, Markus Phillips
On the Rise: Spencer Watson – 2016-17 OHL: 41GP – 28G, 53Pts
Despite capturing two Stanley Cups within the past decade, the Los Angeles Kings are a franchise with a very uncertain future. Having missed the playoffs on two occasions over the past three seasons, the Kings are, unfortunately, transitioning from a legitimate contender to a mediocre pretender before our very eyes.
Further, the team underwent a great deal of upheaval following their elimination from contention, as both Darryl Sutter and Dean Lombardi were fired and replaced by John Stevens and Rob Blake. Although the team's main core continues to perform well, Los Angeles has been plagued by a lack of scoring from their young players and especially those drafted in recent years.
In fact, dating back to the 2012 NHL Draft, only Tanner Pearson has developed into a reliable scorer at hockey's highest level for the Kings, as many other promising players – Brayden Schenn, Jordan Weal, and Valentin Zykov, in particular – have either been traded or have failed to progress as individuals on the ice. Fortunately, Los Angeles fared extremely well in the 2017 NHL Draft, as the club was able to nab lethal young talent in the forms of Gabriel Vilardi, Jaret Anderson-Dolan and Markus Phillips.
Yet, despite the addition of these excellent prospects, the Kings could possess an incredible steal in Spencer Watson. A seventh-round choice in 2014, Watson enjoyed yet another fantastic OHL campaign in 2016-17 and, having concluded his major junior career, is ready for professional hockey. With innate scoring abilities, Watson could be an excellent solution to a persistent problem in Los Angeles.
#23 – New York Rangers:
2016 Rank: 29th (+6)
Top Prospects: Igor Shesterkin, Brandon Halverson, Nicklas Jensen, Pavel Buchnevich, Ryan Graves, Sean Day, Anthony DeAngelo, Lias Andersson, Filip Chytil
On the Rise: Pavel Buchnevich – 2016-17 NHL/AHL: 41/4GP – 8/3G, 20/5Pts
Always a legitimate contender, the Rangers' most recent playoff push of 2017 came to an end at the hands of the Senators. Searching for a way to break through and once again reach the Stanley Cup Finals, New York should feel relatively comfortable given the young talent poised to electrify their roster. While the team did, in fact, possess a poor farm system in 2016, it made significant upgrades to begin the 2017 offseason.
Not only did the Rangers add Anthony DeAngelo – a skilled offensive defenceman in a trade with the Arizona Coyotes – but the team also used the first round pick acquired in the deal to select Lias Andersson seventh overall. Further, New York added Filip Chytil with their natural first round choice, who himself is a promising offensive threat.
Now, although these newly drafted players will take some time to develop, the Rangers are fortunate to have a number of prospects steadily progressing in their respective developments. Not only did Nicklas Jensen enjoy a strong AHL season, but so too did Pavel Buchnevich – a third round choice of the team in 2013.
While the North American game was new to Buchnevich, he adapted well in his first professional season and wound up seeing substantial time at the NHL level. One other prospect for New York to watch is Igor Shesterkin. Although he has become somewhat forgotten playing in the KHL, the young netminder has been simply excellent over the past two seasons and could be the natural replacement for Henrik Lundqvist.
#22 – Florida Panthers:
2016 Rank: 20th (-2)
Top Prospects: Owen Tippett, Samuel Montembeault, Connor Brickley, Dryden Hunt, Jayce Hawrlyuk, Ian McCoshen, Adam Mascherin, Henrik Borgstrom
On the Rise: Owen Tippett – 2016-17 OHL: 60GP – 44G, 75Pts
The Florida Panthers' misery continued in 2016-17, as the team once again failed to reach the postseason. In fact, since battling for the Stanley Cup in 1995-96, the Panthers have reached the playoffs on just four occasions and have failed to surpass the opening round in those instances. Adding to the team's ineptitude this past campaign was the great deal of confusion which stifled the organization's front office.
Firing Head Coach Gerard Gallant was the tip of the iceberg, as after removing him from the bench, then general manager Tim Rowe took control of the team. Relieved of his coaching and managerial duties in April, Rowe was replaced by Dale Tallon, who will now look to forge a distinct identity with Florida.
In order to legitimately compete, the Panthers will need to receive substantial contributions from their most talented players and, in particular, their young prospects. Unfortunately, Florida does not boast a wealth of high-end prospects, meaning that a return to the Stanley Cup Finals could be in the distant future.
Sure, the Panthers retain promising youngsters such as Samuel Montembault, Ian McCoshen, and Jayce Hawrlyuk, however, these prospects will require considerable development before they are able to contend for playing time in Florida.
Conversely, one prospect who could be ready to contribute is none other than Owen Tippett, the team's first round choice in the 2017 NHL Draft. Considered to be of NHL size and in possession of an elite shot and release, Tippett could very well make an impact in 2017-18.

#21 – Edmonton Oilers:
2016 Rank: 19th (-2)
Top Prospects: Laurent Brossoit, Jujhar Khaira, Ethan Bear, Caleb Jones, Jesse Puljujarvi, Tyler Benson, Nick Ellis, Kailer Yamamoto, Stuart Skinner
On the Rise: Jesse Puljujarvi – 2016-17 NHL/AHL: 28/39GP – 1/12G, 8/28Pts
The Edmonton Oilers don't have an incredibly deep pool of prospects given the fact that most have graduated to the NHL in recent years. However, with that being said, those select few who continue to develop their respective game's within the organization are of extreme promise. Further, the Oilers are fortunate to possess notable young talent at each position on the ice – a highly valuable situation which will allow the team to thrive in a consistent and sustainable manner.
In goal, Edmonton boasts Laurent Brossoit – a netminder who has enjoyed tremendous AHL success and is ready for substantial NHL playing time. On the blue line, the Oilers hold Ethan Bear and Caleb Jones tightly – two late-round steals who have excelled in the WHL in recent years. Lastly, Edmonton gloats the likes of Jesse Puljujarvi, Tyler Benson, and Kailer Yamamoto offensively.
Of these three, the Oilers will undoubtedly have their attention fixed upon Puljujarvi – the team's fourth overall choice in 2016 whose first season in North America was tumultuous at best. After failing to stick in the NHL, Puljujarvi headed to the Bakersfield Condors where he was able to enjoy greater success. If he can improve his foot speed – much like Leon Draisaitl did in 2014-15, Puljujarvi could become a lethal force as soon as the coming season.
#20 – Buffalo Sabres:
2016 Rank: 12th (-8)
Top Prospects: Alex Nylander, Rasmus Asplund, Hudson Fasching, Justin Bailey, Nick Baptiste, Brendan Guhle, Linus Ullmark, Jason Kasdorf, Casey Mittelstadt
On the Rise: Alexander Nylander – 2016-17 NHL/AHL: 4/65GP – 0/10G, 1/28Pts
Although the Buffalo Sabres nabbed Casey Mittelstadt with their first round pick in the 2017 NHL Draft, the team has slid down this year's ranking due to the somewhat stagnant development of their most notable prospects. While Nick Baptiste took a substantial step forward in 2016-17, individuals such as Hudson Fasching, Jason Kasdorf and Alex Nylander simply did not.
Having now missed the playoffs for six consecutive seasons, the Sabres desperately need these elite young prospects to further develop. If players such as those listed above aren't able to progress at a consistent pace and contribute at the NHL level, Buffalo could be on the outside looking in during the 2017-18 season despite their many offseason acquisitions.
Perhaps the most perplexing case of all mentioned above was that of Nylander. Despite being a highly skilled and promising winger, the Sodertalje, Sweden native failed to thrive in his first professional season. Whether it was his lack of size and strength, young age, or simply undeveloped confidence, the former eighth overall choice was highly inconsistent during his rookie campaign in Rochester.
Though he did skate in four games with the Sabres late in the season – an experience which is of immense value – Nylander will surely begin the 2017-18 season in the AHL with the Americans. As an incredibly important piece of Buffalo's future, a strong season from Nylander – in addition to a number of others – will be critical for the Sabres if they wish to legitimately compete in the near future.
#19 – Minnesota Wild:
2016 Rank: 28th (+9)
Top Prospects: Stephen Michalek, Jordan Greenway, Joel Erikkson Ek, Mike Rielly, Gustav Olofsson, Kirill Kaprizov, Luke Kunin, Dmitry Sokolov, Ivan Lodnia, Mason Shaw
On the Rise: Jordan Greenway – 2016-17 NCAA: 37GP – 10G, 31Pts
In possession of one of the NHL's worst farm systems in 2016, the Minnesota Wild have improved dramatically in this year's ranking due to excellent drafting and prospect development. Despite failing to retain a first round pick in the 2017 NHL Draft, the Wild were still able to select two highly promising skaters in Ivan Lodnia and Mason Shaw. Although both were late round choices, respectively, Lodnia and Shaw have tremendous upside and could easily come to be viewed as draft day steals in the immediate future.
Perhaps more importantly, however, was the continued and substantial development of Minnesota's top young prospects. In fact, virtually every Wild prospect listed above enjoyed a tremendous 2016-17 campaign. Of note, Dmitry Sokolov – a seventh-round selection of the team in 2016 – netted 48 goals for the Sudbury Wolves of the OHL, while Joel Erikkson-Ek – Minnesota's first choice in 2015 – had a strong showing in limited time with the Wild and was lethal in his hometown of Sweden skating for Farjestads BK Karlstad.
The strongest developmental season of all of the Wild's prospects has to have been that of Jordan Greenway. A second-round pick in 2015, Greenway's rare combination of size and skill made him a persistent threat in the NCAA as well as on the international stage with Team U.S.A. Not only did Greenway record strong offensive totals, but he was a potent pest as well.
#18 – Colorado Avalanche:
2016 Rank: 25th (+7)
Top Prospects: Tyson Jost, A.J Greer, Rocco Grimaldi, J.T. Compher, Chris Bigras, Duncan Siemen, Cale Makar, Conor Timmins, Nicolas Henry, Alex Kerfoot
On the Rise: Tyson Jost – 2016-17 NHL/NCAA: 6/33GP – 1/16G, 1/35Pts
The 2016-17 season could not have gone much worse for the Colorado Avalanche. Not only did the team miss the playoffs for a third consecutive year but the faltering franchise recorded an NHL-worst 48 points in their 82 regular season games played. Although the season was one to forget, the Avalanche stood poised to add a terrific young prospect with the first overall draft choice, only to slip three places to fourth overall in the 2017 NHL Draft Lottery.
Regardless, Colorado was still able to add an excellent young player with their first pick in the Draft, as the team added Brooks Bandits defender Cale Makar. A gifted offensive talent who oozes confidence, Makar's addition to the Avalanche added yet another defender of immense talent to the organization's farm system – a style of skater which the team clearly covets.
However, Makar is not the only former Canadian Junior A star of great promise in Colorado, as Tyson Jost, the team's tenth overall choice in 2016, stands poised to strengthen the offensive attack of the Avalanche. An elite player during his time with the Penticton Vees, Jost made the jump to the NHL in 2016-17 following a terrific campaign with the University of North Dakota. As a major piece of Colorado's current rebuild, Jost will be expected to acclimate quickly to the NHL game and should be able to do so given his NCAA experience.
It won't be just Makar and Jost driving the team's latest youth movement, though, as prospects such as J.T. Compher, A.J. Greer and Will Butcher have progressed tremendously of late and are painfully close to NHL ready. Although the organization remains far from their ultimate goal, the development of their existing prospects and work at the 2017 NHL Draft simply cannot be ignored.
#17 – Nashville Predators:
2016 Rank: 14th (-3)
Top Prospects: Juuse Saros, Max Gortz, Kevin Fiala, Pontus Aberg, Justin Kirkland, Vladislav Kamenev, Yakov Trenin, Jack Dougherty, Alexandre Carrier, Dante Fabbro, Samuel Girard, Rem Pitlick, Eeli Tolvanen, Grant Mismash
On the Rise: Pontus Aberg – 2016-17 NHL/AHL: 15/56GP – 1/31G, 2/52Pts
Despite squeaking into the 2017 postseason as the Western Conference's second wild card team, the Nashville Predators enjoyed a historic run and one which resoundingly established the city of Nashville as a legitimate hockey market. With tens of thousands of fans lining the streets and much more packed into local establishments, the Predators quickly and deservingly became one of the NHL's greatest stories in 2016-17.
One major factor behind the success of Nashville's team on the ice was its young talent. Although the main core of the team was looked upon to produce offensively and defensively – which it clearly did – a number of developing young talents stepped up when the Predators needed them the most.
Pontus Aberg burns Olli Maatta 😮 pic.twitter.com/ms0BihkuzD

— Spittin' Chiclets (@spittinchiclets) June 1, 2017
One such player was none other than Pontus Aberg. Inserted into the team's lineup and awarded with significant minutes following the freak injury of Kevin Fiala, Aberg became a reliable spark plug for Nashville and a player capable of providing timely offence. In fact, it was Aberg's goal late in the third period of Game 5 against the Ducks which stood not only as the winning goal but drove Anaheim to the brink of elimination in the process.
A second round choice of the Predators in 2012, Aberg headlines a strong class of Nashville prospects which includes the likes of playmaker Kevin Fiala, defensive dynamo Dante Fabbro, and an elite goaltender in Juuse Saros.
Further, although Nashville held the 3oth overall pick in the 2017 Draft, the team was still able to add to their system by nabbing the highly talented Eeli Tolvanen as well as Grant Mismash. These two players, both of excellent potential and insane skill, were fantastic additions to an already strong Predators squad whose future is as bright and sustainable as ever.
#16 – St. Louis Blues:
2016 Rank: 23rd (+7)
Top Prospects: Ivan Barbashev, Ville Husso, Jordan Schmaltz, Vince Dunn, Jordan Binnington, Oskar Sundqvist, Jake Walman, Tage Thompson, Jordan Kyrou, Evan Fitzpatrick, Conner Bleackley, Robert Thomas, Klim Kostin
On the Rise: Ivan Barbashev – 2016-17 NHL/AHL: 30/46GP – 5/19G, 12/37Pts
Although the St. Louis Blues failed to advance past the second round of the postseason in 2017, the organization can rest comfortably given the fact that a number of their young prospects will provide significant contributions in the near future. In fact, the Blues have been extremely successful with their drafting in recent years, as the organization has been able to land a number of late-round long shots such as Dmitrij Jaskin, Joel Edmundson and the towering Colton Parayko. The 2017 NHL Draft appears to have been no different for St. Louis as, despite holding choices late in the first round, the team was still able to nab Robert Thomas and Klim Kostin.
In addition to the two potentially elite forwards the Blues added to their organization, St. Louis is fortunate to possess a wealth of previously existing prospects who have continued to develop and excel on a yearly basis. Amongst the most notable of which are Jordan Kyrou, Vince Dunn and Ivan Barbashev.
Skating for the Sarnia Sting of the OHL, Kyrou exploded offensively following his selection by the Blues – recording an impressive 30 goals and 94 points in just 66 games played. Then there was Dunn – a defender who led the Chicago Wolves in scoring from the blue line in his rookie season. Lastly, there is Barbashev – an elite offensive talent and sniper whose impressive play in the AHL commanded playing time and valuable experience with St. Louis throughout the season.
In all, the Blues have a wealth of strong, developing young talent within their farm system and, rather shockingly, more en route as a result of the 2017 NHL Draft.
#15 – New York Islanders:
2016 Rank: 7th (-8)
Top Prospects: Ilya Sorokin, Josh Ho-Sang, Michael Dal Colle, Mathew Barzal, Linus Soderstrom, Devon Toews, Ryan Pulock, Mitchell Vande Sompel, Matt Finn, Adam Pelech, Keiffer Bellows
On the Rise: Josh Ho-Sang – 2016-17 NHL/AHL: 21/50GP – 4/10G, 10/36Pts
The New York Islanders failed to clinch a playoff berth in 2017 – marking the seventh time they were unable to do so in the last ten years. Despite possessing notable skill as well as immense depth defensively, the Islanders have, to date, failed to enjoy a significant breakthrough. Unfortunately, if the current crop of players donning the Islanders' jersey is unable to legitimately compete in the near future, it looks as though the team will enter into yet another period of ineptitude.
With only a handful of quality prospects on the way and even less developing on a consistent basis, it would appear as though New York will be unable to rely on contributions from their young players and prospects in coming years. While the team's farm system does remain strong, those selected by the organization in recent times have simply failed to progress as expected.
Who exactly am I referring to, you ask? Well, the most notable of all is Michael Dal Colle. The fifth overall choice in the 2014 NHL Draft, Dal Colle has yet to play an NHL game and is one of just four players chosen in the first round who have yet to grace NHL ice.
Compounding the Islanders' depreciating prospect situation is the fact that the team did not possess a first round pick in the 2017 Draft. Regarded as one of the deepest drafts in recent history, New York was unable to add a notable player of elite skill and potential to their system.
Fortunately, the Islanders do retain a number of high-quality prospects. Of note are Mathew Barzal, Ryan Pulock, Keiffer Bellows, and the much maligned Josh Ho-Sang. Although each player possesses a distinct skill-set, all four boast serious NHL potential and the drive and determination to enjoy long and prosperous careers. Perhaps the most intriguing case of all will be that of Ho-Sang, as after entering the league shrouded in controversy, the Toronto, Ontario, native was surprisingly productive offensively in limited playing time.
#14 – Vegas Golden Knights:
2016 Rank: NR
Top Prospects: Alex Tuch, Shea Theodore, Keegan Kolesar, Nikita Gusev, Cody Glass, Nick Suzuki, Erik Brannstrom, Nicolas Hague, Griffin Reinhart, Oscar Dansk
On the Rise: Shea Theodore – 2016-17 NHL/AHL: 34/26GP – 2/5G, 9/20Pts
Although the franchise has yet to play an NHL game, the Vegas Golden Knights already possess one of the league's best farm systems. Yet, unlike the rest of the league, the Golden Knights have not done so through years of calculated drafting but, rather, as the result of numerous trades leading up to the 2017 NHL Expansion Draft. In fact, the vast majority of the team's top prospects were acquired via trade, with Shea Theodore, Alex Tuch and Keegan Kolesar the most notable of which.
Yet, the Golden Knights have done much more than simply acquire prospects in exchange for Expansion Draft protection, as the 2017 NHL Draft presented even greater opportunity and success for the young team. Boasting three first round picks, Vegas was able to nab Cody Glass, Nick Suzuki and Erik Brannstrom – a trio of excellent young players who each possess incredible skill, potential, and positional versatility. Further, the Golden Knights added Nicolas Hague early in the second round – a towering defender whose acquisition seemingly won the event for both Vegas and its fans.
Despite the injection of such raw talent, the Golden Knights will surely have their attention focused on Shea Theodore as their inaugural season begins. Unable to crack the Ducks' roster on a full-time basis, Vegas will present Theodore with ample opportunity and the ability to display his excellent two-way game. If the Golden Knights wish to be competitive early in their existence, the development and skill-set of Theodore will be critical in doing so.
#13 – Columbus Blue Jackets:
2016 Rank: 4th (-9)
Top Prospects: Pierre-Luc Dubois, Oliver Björkstrand, Daniel Zaar, Tyler Motte, Kole Sherwood, Paul Bittner, Vitaly Abramov, Sonny Milano, Justin Scott,
On the Rise: Oliver Bjorkstrand – 2016-17 NHL/AHL: 26/37GP – 6/14G, 13/26Pts
After failing to reach the playoffs in 2015-16, the Columbus Blue Jackets put forth a staggering 108-point effort in 2016-17. Enjoying an immense 32-point improvement over their previous campaign, the Blue Jackets charged into the postseason in search of newfound glory. Unfortunately, playing within the highly competitive Metropolitan Division, Columbus drew a first round matchup against the Penguins who, quite obviously, would continue on to capture a second consecutive Stanley Cup.
Regardless, the Blue Jackets' most recent season provided numerous reasons for optimism, as the franchise is arguably closer to legitimately competing now than ever before. One major factor behind Columbus' strong play is the young talent which the team boasts.
With Cam Atkinson, Alexander Wennberg, Boone Jenner, Zach Werenski and Seth Jones leading the way, the Blue Jackets stand as a deep young team which continues to improve on a yearly basis. Further, more aid is on the way, as Pierre-Luc Dubois, Vitaly Abramov and Kole Sherwood all appear poised to provide significant contributions to the team in the near future.
Ranked fourth in 2016, Columbus has fallen nine spots in 2017 for three reasons. Firstly, two of the team's top prospects – Werenski and Josh Anderson – graduated to the NHL this past season and appear ready to excel on a consistent basis. Secondly, a slew of the Blue Jackets' more promising prospects failed to develop as expected in 2016-17.
Although he enjoyed a strong AHL season, Sonny Milano failed to break through and secure significant ice time at the NHL level. Further, there was Dubois – the franchise's third overall choice in 2016 who was returned to the QMJHL for further development. Despite Dubois' clear skill, the powerful forward's production dipped to 1.14 points per game in 2016-17 – an undoubtedly impressive mark yet considerably lower than the 1.60 pace he achieved during his Draft year.
Finally, there was Columbus' outcome at the 2017 NHL Draft. With no picks in the first round, the Blue Jackets' first choice didn't fall until 45th overall. Although they still nabbed a respectable seven players, acquiring Tyler Motte from Chicago was the highlight of Columbus' weekend from a prospect perspective.
#12 – Boston Bruins:
2016 Rank: 10th (-2)
Top Prospects: Jake DeBrusk, Jakub Zboril, Charlie McAvoy, Malcolm Subban, Zachary Senyshyn, Peter Cehlarik, Danton Heinen, Jakob Forsbacka-Karlsson, Jeremy Lauzon, Zane McIntyre, Daniel Vladar, Urho Vaakanainen, Jack Studnicka, Trent Frederic, Anders Bjork
On the Rise: Charlie McAvoy – 2016-17 AHL/NCAA: 4/38GP – 0/5G, 2/26Pts
Although the Boston Bruins do retain one of the stronger farm systems in the NHL, the team has fallen two places in this year's ranking due to an average 2017 NHL Draft and the stalled development of a number of their high-end prospects.
On one hand, players such as Jake DeBrusk, Jakub Zboril, Charlie McAvoy, Anders Bjork and Trent Frederic have continued to progress as individuals and stand ready for considerable NHL ice time in the near future. Conversely, valued prospects Malcolm Subban and Zachary Senyshyen have failed to advance as expected and now appear as long shots to secure significant ice time within a deep group of competitive young talent.
However, if there is one particular prospect which the Bruins will watch with immense interest and anticipation, it is none other than McAvoy. The 14th overall selection in the 2016 NHL Draft, McAvoy has gained considerable recognition for his strong play with Boston University as well as at the annual World Junior Championship with Team U.S.A.
A stellar defender with great size, McAvoy has cemented himself as an elite young player through his proven abilities at both ends of the ice. Capable of diffusing plays developed by the opposition before making an excellent breakout pass, McAvoy's innate hockey sense and vision combine to make him one of the most dominant and consistent players on the ice.
Having inked a three-year entry-level contract with Boston in April, McAvoy skated in six playoff games for the team in 2017 and is expected to play a major role for the Bruins in his rookie campaign. Projected to develop into a top-pairing defender, McAvoy will lead a strong cast of Boston prospects eager to contribute – and win – at the NHL level.
#11 – Dallas Stars:
2016 Rank: 13th (+2)
Top Prospects: Phillipe Desrosiers, Denis Gurianov, Remi Elie, Jason Dickinson, Mark McNeill, Roope Hintz, Gemel Smith, Julius Honka, Riley Tufte, Miro Heiskanen, Jake Oettinger, Jason Robertson
On the Rise: Julius Honka – 2016-17 NHL/AHL: 16/50GP – 1/7G, 5/31Pts
The 2017 NHL Draft provided the Dallas Stars with an excellent opportunity to improve their farm system and, fortunately, the franchise did not falter. Gifted the third overall pick in the NHL Draft Lottery, the Stars nabbed Miro Heiskanen – a defender perceived to be NHL ready who plays a professional style of game and is overwhelmingly capable at both ends of the ice.
Further, with their second choice in the first round, Dallas acquired Jake Oettinger – the first goaltender chosen in the event and arguably the most talented of all. Sure, the team has Ben Bishop under contract for the next six years, however, Oettinger appears to be a natural replacement for the incoming starter given his elite skill set. To top things off, the Stars quietly chose Jason Robertson early in the second round – adding a consistent offensive producer to a prospect cupboard already bursting at the seams.
Boasting the likes of Denis Gurianov, Remi Elie, Julius Honka and Riley Tufte, the Stars' future was already shining brightly prior to the organization's success at the 2017 NHL Draft. Although Jason Dickinson took a step back in his development in 2016-17 and Mark McNeill took time acclimating himself to a new franchise, both also appear destined for roles with Dallas in the near future.
One particular prospect to watch for the Stars is Julius Honka, as the uber-competitive defender has lethal skills and can play a reliable two-way game. The team's first round choice in the 2014 NHL Draft, 14th overall, Honka has become a better player with each passing season and has the skill-set and drive to stick with Dallas at hockey's highest level.
#10 – Detroit Red Wings:
2016 Rank: 21st (+11)
Top Prospects: Evgeny Svechnikov, Tyler Bertuzzi, Axel Holmstrom, Joe Hicketts, Vili Saarijarvi, Keith Petruzzelli, Dylan McIlrath, Ryan Sproul, Dennis Cholowski, Givani Smith, Filip Hronek, Michael Rasmussen, Gustav Lindstrom
On the Rise: Vili Saarijarvi – 2016-17 OHL: 34 GP – 11G, 31 Pts
The Detroit Red Wings' incredible 25-year playoff streak came to an end in 2016-17, as the team recorded its fewest amount of points since the 1990-91 campaign. A perennial contender, the Red Wings now find themselves in an unfamiliar situation given their need to focus strictly on the acquisition and development of high-end prospects.
Fortunately, Detroit already possesses a wealth of excellent young talent, while a great many more are already well on their way to potential NHL success. Of note are the likes of Evgeny Svechnikov, Tyler Bertuzzi, Joe Hicketts, Ryan Sproul and Vili Saarijarvi.
Offensively, both Svechnikov and Bertuzzi retain insane levels of skill and have already proven their ability to not only adapt but flourish within the professional ranks. Further, on defense, the Red Wings boast three defenders of varying skill, size, and playing style in Hicketts, Sproul and Saarijarvi – all of which have the potential to log significant minutes at the NHL level.
In addition to Detroit's existing talent, the franchise acquired yet another two excellent young assets in the 2017 NHL Draft. With the ninth overall pick, the Red Wings quickly gobbled up Michael Rasmussen – a forward of great size who is difficult to contain to behind the net and is an imposing and competent force in front of it. Although he will require greater time to work on his skating, Rasmussen should develop into an intimidating force for Detroit in the coming years. Further, he already places third on Tony Wolak's Top 25 Under-25 Rankings.
Further, the Red Wings nabbed defenceman Gustav Lindstrom with the 38th overall selection. Although he was projected to fall much lower in the Draft, it came as little surprise to see Detroit go off of the board to select a crafty young 'Swede. Speaking of crafty, the Red Wings and their fans should keep a close eye on Saarijarvi, as the undersized defender's offensive skills and confidence with the puck are second to none and are worth the price of admission.
#9 – Toronto Maple Leafs:
2016 Rank: 3rd (-6)
Top Prospects: Kasperi Kapanen, Jeremy Bracco, Yegor Korshkov, Adam Brooks, Kerby Rychel, Nikita Soshnikov, Dmytro Timashov, Travis Dermott, Andrew Nielsen, Timothy Liljegren, Joseph Woll, Eemeli Rasanan, Andreas Johnsson, Andreas Borgman, Calle Rosen
On the Rise: Kasperi Kapanen – 2016-17 NHL/AHL: 8/43GP – 1/18G, 1/43Pts
While the Toronto Maple Leafs do, in fact, possess a strong farm system, the team's fall in this year's ranking is due to the graduation of their elite young players to the NHL. Ranked third in 2016, the ascension of Auston Matthews, Mitch Marner and William Nylander to the NHL has weakened the Leafs' farm system, although a wealth of promising young players remain.
Toronto did particularly well at the 2017 NHL Draft by adding Timothy Liljegren – an overlooked defender whose stock fell dramatically during a season plagued by illness. Further, the Leafs were able to sign both Calle Rosen and Andreas Borgman – two excellent young Swedish defencemen of immense promise who could certainly vie for NHL playing time this coming season.
One major strength of Toronto's farm system is its depth at the wing position. All of Kasperi Kapanen, Jeremy Bracco, Kerby Rychel, Nikita Soshnikov, Yegor Korshkov, Dmytro Timashov and Andreas Johnsson skate on the wing and have terrific skill as well as potential. Unfortunately, with an already deep NHL roster, exactly how the Leafs will manage their rich class of forward prospects remains to be seen.
Of no doubt a complex situation, Toronto could be forced to entertain a number of trades if each of the young prospects mentioned above continues to progress as anticipated. However, dealing one or more of these talents could, in fact, be of benefit to the team, as it would allow the Leafs to upgrade and address other areas of need.
If there is one prospect to watch in Toronto, however, it is surely Kapanen, as after a brief taste of the NHL in 2016-17 – and success – the Kuopio, Finland native stands poised to earn a full-time role with the team.
#8 – Calgary Flames:
2016 Rank: 8th (-)
Top Prospects: Emile Poirier, Hunter Shinkaruk, Curtis Lazar, Morgan Klimchuk, Mark Jankowski, Matthew Phillips, Oliver Kylington, Rasmus Andersson, Jon Gillies, Tyler Parsons, Dillon Dube, Jusso Valimaki, Spencer Foo, Adam Fox
On the Rise: Mark Jankowski – 2016-17 NHL/AHL: 1/64GP – 0/27G, 0/56Pts
The Calgary Flames clinched a postseason berth in their first season with Glen Gulutzan behind the bench, however, the coaching change was not enough to stave off elimination at the hands of their long-time rival. Simply overmatched in their opening round tilt against the Ducks, the Flames' series loss in four games played reiterated that major changes needed to be made. As such, Brad Treliving went straight to work.
Despite acquiring both Mike Smith and Eddie Lack to tend the crease, Treliving went above and beyond, adding the highly coveted Travis Hamonic in a deal with the Islanders. Further, the driven General Manager was able to lock down Michael Stone on a three-year contract extension – one which solidified the Flames' blue line as one of the deepest and most skilled in the NHL.
Yet, Treliving was not done there, as he also managed to ink free agent Spencer Foo to a two-year entry-level contract. Foo, a terrific yet undrafted winger who excelled during his time at Union College, will add another dimension of high-end skill and promise to an already strong farm system in Calgary.
With the Flames, Foo joins a loaded prospect cupboard which features the likes of Mark Jankowski, Rasmus Andersson, Dillon Dube, Adam Fox, Morgan Klimchuk and Tyler Parsons. Further, Calgary added yet another elite piece to their puzzle during the 2017 NHL Draft, as the organization quickly nabbed Jusso Valimaki with their first round pick.
One prospect of incredible interest for the Flames, however, is Jankowski. When he was chosen 21st overall by the team in 2012, Jankowski's selection was curious given he was, at the time, skating for Stanstead College – a boarding school for high school students located in southern Quebec. However, over time, Jankowski has laid his doubters to rest through a highly competitive and productive style of play.
Following his four years with Providence College, Jankowski made a brief jump to the AHL in 2015-16 before sticking for good in 2016-17, where he was a consistent force and one of Stockton's most dangerous offensive players. Arguably NHL ready, Jankowski has a bright future ahead of himself and, through a solid training camp, could very easily begin the season with the Flames.
#7 – Vancouver Canucks:
2016 Rank: 17th (+10)
Top Prospects: Thatcher Demko, Brock Boeser, Nikolay Goldobin, Brendan Gaunce, Jonathan Dahlen, Cole Cassels, Dmitri Zhukenov, Jordan Subban, Olli Juolevi, Andrey Pedan, Jakob Stukel, Elias Pettersson, Kole Lind, Jonah Gadjovich, Michael DiPietro
On the Rise: Brock Boeser – 2016-17 NHL/NCAA: 9/32GP – 4/16G, 5/34Pts
The Vancouver Canucks enjoyed a tremendous draft day in 2017, as it was one which – in addition to the development of their existing prospects – has allowed the franchise to sky-rocket up this year's farm system ranking.
Placing outside of the top-15 in 2016, the Canucks' selection of Elias Pettersson, Kole Lind, Jonah Gadjovich and Michael DiPietro ushered Vancouver into the top-ten overall with authority. As the NHL's second-lowest scoring team in 2016-17, the Canucks identified an area of weakness and set out to address it by drafting a trio of dynamic offensive threats.
At fifth overall, Vancouver nabbed Pettersson – an exhilarating all-around player who is both lethal and reliable in all three zones of the ice. Then, with their first pick of the second round, the Canucks selected Lind – a tantalizing playmaker whose game progressed considerably this past season.
Further, in what could be the steal of the 2017 NHL Draft, the franchise drafted Gadjovich 55th overall. An intimidating player given his size, Gadjovich could easily have been a first round selection, as his excellent hand-eye coordination and natural goal scoring ability combine to make him a lethal offensive threat.
In addition to those chosen by the team during the 2017 NHL Draft, the Canucks are fortunate to retain a strong class of previously existing up-and-coming prospects. Led by Brock Boeser, Olli Juolevi and Thatcher Demko, Vancouver boasts an elite young player at every position on the ice – a luxury which will surely pay dividends for the team in the long-run as they continue to re-tool their current roster.
Of these three, the most notable and promising of which is surely Boeser. A native of Burnsville, Minnesota, Boeser scored the game winning goal in his first career NHL game and was shockingly productive during his first stint with the Canucks.
A former star at the University of North Dakota from 2015-17, Boeser netted 43 goals and 94 points during his brief time with the Fighting Hawks before inking an entry-level contract with Vancouver. Slated to begin the 2017-18 season in the NHL, expectations of Boeser are at an all-time high, as the skillful forward is projected to play a crucial role in the organization's immediate future.
#6 – New Jersey Devils:
2016 Rank: 9th (+3)
Top Prospects: MacKenzie Blackwood, Scott Wedgewood, Mirco Mueller, Michael McLeod, Nathan Bastian, Stefan Noesen, John Quenneville, Blake Speers, Steve Santini, Josh Jacobs, Nico Hischier, Jesper Boqvist, Will Butcher
On the Rise: Nico Hischier – 2016-17 QMJHL: 57GP – 38G, 86Pts
The New Jersey Devils were arguably the biggest winners of the 2017 NHL Lottery Draft, as the embattled franchise leaped four spots to claim the first overall pick. Since reaching the Stanley Cup Finals in 2011-12, the Devils have failed to reach the playoffs on a single occasion – faltering largely due to the inability of the franchise to score goals in a consistent manner.
It was truly fortunate, then, for New Jersey to obtain the first overall pick, as doing so allowed them to land an incredible offensive force in the form of Nico Hischier. Added to a team which boasts Taylor Hall, Adam Henrique and Pavel Zacha as well as prospects Micheal McLeod, Blake Speers, Jesper Boqvist and John Quenneville, Hischier's presence should kick-start an era of explosive offence for the Devils, who have long been founded largely upon stout defensive principles.
In addition to these excellent young forwards, New Jersey is fortunate to retain a number of quality prospects both in goal and on defence. Between the pipes sits MacKenzie Blackwood and Scott Wedgewood – two promising goaltenders who have both enjoyed considerable playing experience at the AHL level. Although superseding Cory Schneider appears to be an impossible task, both netminders do, in fact, have the skill-set and potential to become starters at the NHL level. Regardless, the presence of both adds great depth to the position for the Devils, who have long enjoyed tremendous goaltending.
Further, there is New Jersey's list of promising defenders. Led by the newly acquired Mirco Mueller, the Devils can rest assured that they possess a number of steadily developing defenders of substantial potential – a group which also includes both Steve Santini and Josh Jacobs.
Although New Jersey has a lot of work to do before they can legitimately compete in the Eastern Conference, the franchise's depth of progressing young talent will ensure the organization reaches their ultimate goal in a timely fashion.
#5 – Arizona Coyotes:
2016 Rank: 2nd (-3)
Top Prospects: Nick Merkley, Christian Fischer, Conor Garland, Brendan Perlini, Dylan Strome, Christian Dvorak, Ryan MacInnis, Clayton Keller, Kyle Wood, Pierre-Olivier Joseph
On the Rise: Dylan Strome – 2016-17 OHL: 35GP – 22G, 75Pts
Although the Arizona Coyotes remain one of the most promising franchises in the NHL given their wealth of young talent, the team has slipped three spots in this year's ranking. If you find yourself wondering why such is the case, allow me to explain.
While the Coyotes' overall approach and the development of their respective prospects certainly hasn't wavered, the franchises placed ahead of Arizona in this year's ranking have simply witnessed a greater progression of their young talent. Yes, Dylan Strome and Clayton Keller – amongst others – are the glimmering future of the franchise, however, the slowed development of others such as Nick Merkley and Conor Garland has impacted the overall perception and placement of the Coyotes within the 2017 ranking.
In addition to the strong development of their existing prospects, Arizona has continued to stock its shelves with promising young talent. Despite holding a much lower first round pick than the team is accustomed to, the Coyotes were still able to get their hands on Pierre-Olivier Joseph at 23rd overall – a calculated and intelligent puck-moving defenceman who will certainly be an intimidating force once he fills out his large 6'2″ frame.
Further, Arizona was able to land another eight prospects in later rounds of the Draft, including Filip Westerlund, MacKenzie Entwistle and Noel Hoefenmayer – a trio of skaters who vary not only in position but skill and potential. Poised to develop into one of the NHL's most dominant teams in the near future, the Coyotes' immense quantity and quality of young talent are extremely impressive and a standing which the majority of the league is surely jealous of.
#4 – Winnipeg Jets:
2016 Rank: 1st (-3)
Top Prospects: Eric Comrie, Marko Dano, Joel Armia, Brendan Lemieux, Jimmy Lodge, J.C Lipon, Kyle Connor, Nicolas Petan, Jansen Harkins, Jack Roslovic, Michael Spacek, Chase De Leo, Jan Kostalek, Sami Niku, Logan Stanley, Kristian Vesalainen, Dylan Samberg
On the Rise: Jack Roslovic – 2016-17 NHL/AHL: 1/65GP – 0/13G, 0/48Pts
Despite a lack of success since their return to Manitoba, the Winnipeg Jets stand poised to flourish in the near future. With oodles of young talent steadily developing within their organization, the Jets have the potential to progress into one of the NHL's most dominating teams.
One major reason why Winnipeg stands ready for greatness is the immense number of legitimate prospects which the team has under its control. With a great mix of prospects at forward as well as on defence, the Jets have the unique capability to put forth a deep, young and competitive team for years to come.
So, if Winnipeg has such a great farm system, why aren't they ranked higher? Well, despite claiming the top ranking in 2016, a number of the team's elite prospects made the jump to the NHL in 2016-17 and can no longer be featured in this ranking. The most notable of which was, quite obviously, Patrik Laine.
The second overall choice in the 2016 NHL Draft, Laine surely would have netted 40 goals this past season had he not suffered a devastating hit from Sabres defender Jake McCabe. Josh Morrissey also endured his first full season with the Jets in 2016-17 and was impressive enough to play in all 82 regular season games for the club.
In terms of those who will soon join both Laine and Morrissey, the list is a long one. Defensively, Winnipeg boasts the likes of Logan Stanley, Luke Green, and Sami Niku. Although all are at different stages of their respective development's, each retains considerable skill and ability and are deserving of considerable ice time at the professional level.
Of the three, the Jets are surely dreaming of Stanley's arrival, as the towering defender is not only an intimidating force but also a highly skilled player who exhibits a complete style of game. Playing alongside Morrissey, Jacob Trouba and Tyler Myers, Stanley's presence will greatly aid a Winnipeg blue line which has endured more than its fair share of difficulties.
Offensively, however, is where the Jets' true strength lays. With a seemingly endless number of potentially elite forwards under development, Winnipeg could quite easily boast one of the NHL's most lethal attacks in the coming years. Of the lot, Kyle Connor, Nic Petan and Jack Roslovic are undoubtedly the most promising, as all should see substantial time with the Jets in the immediate future.
Of the four, the one player to watch is none other than Roslovic. After one season spent in the NCAA with Miami University (Ohio), Roslovic made the jump to the AHL and didn't look back. The 2016-17 campaign marked Roslovic's first season at the professional level and it was one defined by success, as the young centre recorded 48 points in 65 games played and led the Manitoba Moose in scoring. An incredibly skilled and strong skater of tremendous upside, Roslovic is just one piece of Winnipeg's glimmering future.
#3 – Carolina Hurricanes:
2016 Rank: 6th (+3)
Top Prospects: Alex Nedeljkovic, Daniel Altshuller, Callum Booth, Jeremy Helvig, Valentin Zykov, Brock McGinn, Sergey Tolchinsky, Nicolas Roy, Kyle Jenkins, Jake Bean, Haydn Fleury, Trevor Carrick, Roland McKeown, Warren Foegele, Julien Gauthier, Martin Necas
On the Rise: Jake Bean – 2016-17 WHL: 43GP – 8G, 45Pts
Since reaching the Eastern Conference Semi-Finals in 2008-09, the Carolina Hurricanes have been mired in a state of perpetual incompetence. Having failed to reach the postseason over the past eight campaigns, the Hurricanes have become known as an annual pretender rather than contender. Yet during this period futility, Carolina has stockpiled one of the greatest farm systems in the entire NHL.
Boasting multiple prospects of immense potential at each position on the ice, the Hurricanes stand poised to ice a deep and competitive team long into the immediate future. With a load of skill already gaining experience at the NHL level, Carolina's calculated and comprehensive approach at the annual NHL Draft has set the team up for a whirlwind of success.
With elite talent at each position, the Hurricanes boast a handful of prospects who could, one day, comprise the majority of the team's roster. In goal, the franchise possesses Alex Nedeljkovic, Callum Booth and Jeremy Helvig. Although both Nedeljkovic and Booth battled through average seasons in 2016-17, both retain massive potential and the skill necessary to succeed at the professional level.
Secondly, there is defence, which is where Carolina's true strength lays. Jake Bean, Haydyn Fleury, and Roland McKeown are all excellent prospects who undoubtedly have the potential to log major minutes at the NHL level. Yet, with Justin Faulk, Noah Hanifin and the recently re-signed Jaccob Slavin comprising an already strong and young blue line, exactly how the Hurricanes will handle their defence remains to be seen.
Lastly, there is the team's offence. As one of the ten lowest-scoring NHL team's over the past decade, Carolina remains in desperate need of lethal offensive talent which can produce on a consistent basis and support those already in place such as Jeff Skinner and Sebastian Aho.
Fortunately, with skaters such as Valentin Zykov, Warren Foegele, Julien Gauthier and Martin Necas en route, scoring goals should be of little issue for the Hurricanes. Given their incoming mixture of size, speed and raw skill, Carolina has ensured that it will ice a potent yet unpredictable offence and one capable of overwhelming its opponents from both the goal mouth and the blue line.
#2 – Tampa Bay Lightning:
2016 Rank: 18th (+16)
Top Prospects: Adam Erne, Anthony Cirelli, Mitchell Stephens, Slater Koekkoek, Erik Cernak, Dominik Masin, Brett Howden, Libor Hajek, Taylor Raddysh, Boris Katchouk, Mikhail Sergachev, Callan Foote, Alexei Lipanov, Cole Guttman
On the Rise: Brett Howden – 2016-17 AHL/WHL: 5/58GP – 3/38G, 4/81Pts
The Tampa Bay Lightning came excruciatingly close to clinching a playoff berth in 2016-17 despite losing Steven Stamkos to a knee injury. However, once one considers the impact of this injury as well as takes into account the wealth of prospects which Tampa Bay boasts, the Lightning appear to be an absolute powerhouse in the making.
Unlike a number of NHL teams within this ranking whose prospects have battled the developmental process, those progressing for the Bolts have yet to flounder, as seemingly every one of Tampa Bay's elite prospects improved by leaps and bounds this past season. Further, the organization enjoyed an incredibly successful 2017 NHL Draft, as it was an event which saw the team add elite prospects at virtually every position on the ice.
Given the Lightning don't possess an elite goaltending prospect – although Connor Ingram is certainly promising – let's jump straight to the blue line, where Tampa Bay is fortunate to retain more than a handful of elite young defenders. Although the list is a long one, the trio of Libor Hajek, Callan Foote and Mikhail Sergachev stand as the most promising blueliners within the Lightning's organization.
Of varying size, skill and potential, each of these tremendous young defenders carries incredible upside as well as the capability to thrive at the professional level. Projected to develop into top-four defenders at hockey's highest level, each of Hajek, Foote and Sergachev should progress into reliable players upon which Tampa Bay will come to depend.
Conversely, there are the team's forward prospects, where the Lighting are equally strong and of considerably greater depth. Of particular note are Anthony Cirelli, Mitchell Stephens, Brett Howden and Taylor Raddysh. Although none project to become elite offensive producers at the NHL level, each plays a responsible style of game which focuses equally upon offence and defence.
With playing styles geared for the professional ranks, all of Cirelli, Stephens, Howden and Raddysh should have little to no trouble acclimating themselves to the NHL game and playing a consistent style upon arrival. Of the four, Tampa Bay will surely keep a keen eye trained on Howden, as the natural leader and former first round selection has been stellar throughout his WHL career to date and even excelled in five games played at the AHL level in 2016-17.
#1 – Philadelphia Flyers:
2016 Rank: 5th (+4)
Top Prospects: Anthony Stolarz, Taylor Leier, German Rubstov, Pascal Laberge, Oskar Lindblom, Phillipe Myers, Jordan Weal, Wade Allison, Samuel Morin, Travis Sanheim, Robert Hagg, Carter Hart, Nolan Patrick, Morgan Frost, Isaac Ratcliffe
On the Rise: Travis Sanheim – 2016-17 AHL: 76GP – 10G, 37Pts
Surprised? The Philadelphia Flyers take the top spot in this year's ranking, climbing up four spots from their fifth overall standing in the 2016 edition.
So, what allowed the Flyers to take control of the top spot?
Well, throughout this ranking, it has been made abundantly clear that possessing valuable prospects at each position, the addition of new talent and the progression of existing assets is crucial to the successful development of a potent farm system. Generating an organization comprised of such principles is, rather simply, essential to long-term success and consistency in the modern-day NHL.
While other league organizations were certainly able to fulfill this extremely particular criteria, none were able to do so to the extent of Philadelphia, who progressed across the board and were able to add a considerable amount of new talent.
To begin, let's take a look at the Flyers' organizational versatility as well as the development of their existing prospects. In goal, the team boasts both Carter Hart and Anthony Stolarz – two highly promising netminders whose play in recent years has cemented each as legitimate NHL prospects. With goaltending a serious concern in Philadelphia for quite some time, both Stolarz and Hart appear destined to bring stability, ability, and flair to the position.
On defence the Flyers are equally well versed, as Samuel Morin and Travis Sanheim are two intimidating towers of power who project to become crucial pieces of the Flyers' future. As former first round picks, both Morin and Sanheim are aware of the massive expectations placed upon them and appear ready for significant NHL playing time in the near future.
Finally, there is offence – the area of the ice in which Philadelphia is surely the strongest. All of Taylor Leier, German Rubstov, Oskar Lindblom and Jordan Weal were sensational in 2016-17 and have continued to progress as was hoped. As a team desperate for goal scoring, each of those mentioned above will be counted on to produce for the Flyers at the NHL level – fortunately, all will be up to the task.
Perhaps most importantly, let's now take a look at the young talent which Philadelphia has acquired this season. Undoubtedly the most significant event of the offseason for the Flyers was the 2017 NHL Lottery Draft, as despite holding the 13th overall selection, the team retained a 2.4% chance of landing the second overall choice in the 2017 NHL Draft.
As luck would have it, the balls fell in favour of Philadelphia who, certainly still in shock, quickly nabbed Nolan Patrick. While the jump from 13th overall to second was the biggest in Lottery Draft history, it was surely of little significance to the Flyers who were able to add a potential first line centre in the process.
Yet, due to excellent scouting and concise drafting, selecting Patrick was only the beginning for Philadelphia. In possession of a secondary first round pick – a choice acquired by the team in a trade which sent Brayden Schenn to St. Louis – the Flyers quickly grabbed Morgan Frost at 27th overall. A speedy and highly skilled centre, Frost's addition to the organization ensured even greater offensive potency would be present for the considerable future.
Then, just when it looked as if Philadelphia's incredible 2017 Draft was coming to a close, the team struck a deal with Arizona in order to make the 35th overall selection. Although the Flyers were already poised to leave the event with insane offensive skills in hand, the team selected Isaac Ratcliffe from the Guelph Storm – a projected first round pick who, despite his incredible size and ability, had fallen outside of the top-31.
Although this ranking was extremely difficult to comprise, Philadelphia ultimately edged the likes of Tampa Bay, Carolina, and Winnipeg due to their ability to meet the criteria specified above. While all of the top five teams were, in reality, extremely close to one another in this year's ranking, it was the Flyers' exceptional 2017 NHL Draft which pushed them above the rest of the NHL and into first place.