The Dallas Stars are having just a brutal month, with just two wins so far in 2016. Their offense continues to be one of the best in the NHL but they just can't seem to win games. What is the solution?
Probably more offense.
Think about it. The Capitals are scoring 3.33 goals per game and they can't seem to lose. The Stars are scoring 3.27 per game and all they have been doing is losing. Statistics don't lie people, that .06 goals per game has been the difference between wins and losses. Picking up a forward with top-6 potential should be on the forefront of Stars' general manager Jim Nill's mind. Jonathan Drouin requested a trade recently and Tampa Bay Lightning general manager Steve Yzerman is working hard to get a deal done. Jim Nill has to want Drouin as his offensive potential could help the Stars score even more.
Nill has a fantastic history of bringing in top-end talent. For three consecutive offseasons, he has traded for Patrick Sharp, Jason Spezza and Tyler Seguin. He has given up Trevor Daley, Ryan Garbutt, Alex Chiasson, Loui Eriksson, Reilly Smith, Matt Fraser, Joe Morrow and a draft pick for the three of them. Only Eriksson, Morrow and Chiasson still remain on the teams they were traded to.
Wait really? That's actually true? Oh my.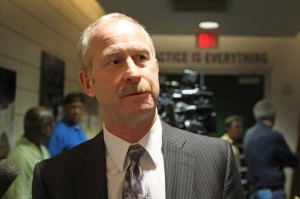 This is a trade that was simply destined to happen. The Stars have to find a way to add more offense to their lineup and the Lightning have to find a way to get rid of this uppity kid. It seems like a perfect fit.
What would it be like? I can only imagine.
How the Trade Goes Down
It's after midnight. Steve Yzerman is working through the night close to the NHL trade deadline to get something done with Drouin. He calls up Jim Nill.
Yzerman: Hey Jim, thank goodness you're up this late too, what are you up to?
Nill: (stops writing his "Other GM's Hate Him!: 3 Ways to Get Superstar Talent for Practically Nothing!" article) Nothing, I just couldn't sleep.
Yzerman: I've been there. So I have a trade I wanted to talk to you about.
Nill: Does his last name start with the letter S?
Yzerman: Umm, no Jim, why?
Nill: (sighs) No reason.
Yzerman: Can I give you my proposal?
Nill: Alright, I'll listen. What do you got?
Yzerman: Well I've got this kid, Jonathan Drouin. Might have elite talent but he has demanded a trade and now won't even report to our AHL squad. He's 20 years old already, so I really don't see how he matures any further. Do you have experience dealing with anything like that?
Nill: No, not that I can think of. (Somewhere in Alberta, Peter Chiarelli inexplicably wakes up screaming, probably realizing he works for the Oilers) But I'm still interested.
Yzerman: Alright sounds good. Now I will warn you, he doesn't have the best numbers. It's one of the main reasons I'm trading him. He has just 40 points in 89 career games and completely disappeared in the playoffs last season. It just hasn't been a great fit.
Nill: What were you hoping to get for him Steve?
Yzerman: How about a player from the same draft class, Valeri Nichushkin?
Nill: You mean the guy that has played in 43 more NHL games despite missing almost a whole season?
Yzerman: That's the one.
Nill: I don't think so, Stevie.
Yzerman: Well do you have any better ideas?
Nill: I hear you are looking for a puck-moving defenseman. I've got a talented one with an entry-level deal and an awesome name. How about Julius Honka and a 1st-round draft pick?
Yzerman. Now that's interesting. I like the idea of having Honka. But you guys are having a pretty good season, won't that draft pick end up being really late in the first round?
Nill: Steve, we play a strictly offensive game and are only average on defense. We probably won't make it out of the first round and as the experts have pointed out, there is no way we can win the Stanley Cup like this.
Yzerman: That's a good point. I tried that last year with the Lightning and lost in game six of the Stanley Cup Final, so clearly it just can't be done.
Nill: So do we have a deal?
Yzerman: Let's do it Jim, I like that trade.
Nill: That's great to hear. I'm excited to have Jon join us and hopefully bolster our offense.
Yzerman: Jo.
Nill: What?
Yzerman: His nickname is Jo, he doesn't go by Jon.
Nill: Now that's just obnoxious.