Rebuild, (verb) to repair, especially to dismantle and reassemble with new parts: "the Sharks are entering a rebuild phase." Apparently, Doug Wilson doesn't own a dictionary. Because what he has done this offseason does not follow the traditional meaning of the word rebuild.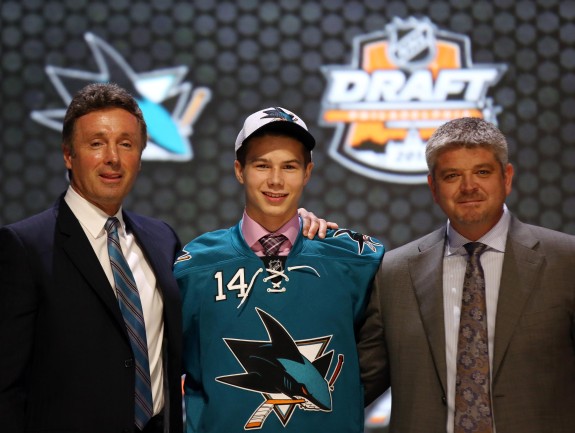 Doug Wilson's Strategy Through the Years
When Doug Wilson took over the Sharks in May of 2003. The 2002-03 season featured the Sharks missing the playoffs and finishing in fifth in the Pacific Division. Since then, the Sharks have not missed the playoffs and won their division five times. They have made the Conference Finals three times (the Sharks only three appearances) as well. How exactly has he done it?
Wilson has always loved to build from within. Never one to chase free agents, Wilson utilized the draft and built from his minor league system. In the trade market, he used those minor leaguers and role players to nab major contributors. See: Joe Thornton and Brent Burns. And during the offseason, Wilson always managed to alter his roster in subtle ways without sacrificing competitive ability. In only three of his seasons, have the Sharks failed to earn 100 points in the regular season (one of those was a half season due to lockout).
Refreshing and retooling. Never rebuilding. Doug Wilson has been masterful at creating a successful franchise and winning rosters. So, in the middle of the storm that is this offseason, can Sharks fans really trust in Doug Wilson one more time?
Possible Methods to Wilson's Madness
Smoking Joe Thornton and Patty Marleau Out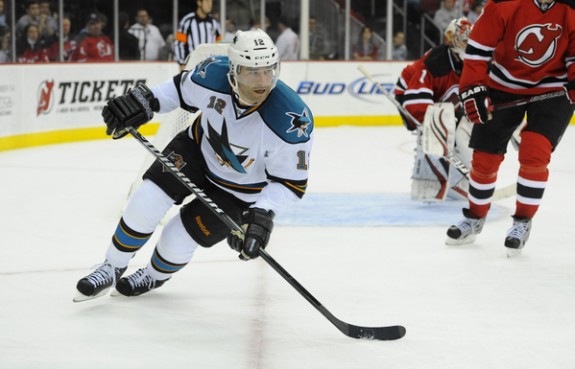 Think about everything that has happened to the "old leadership" of the San Jose Sharks. Captain Jumbo was put onto the trade block along with Patrick Marleau. Dan Boyle was let go for pretty much nothing. And to top it off, Marleau's and Thornton's captaincies were all but rescinded. Not smooth sailing in the slightest.
Doug Wilson wasn't done, however. His signing of big bad Mike Brown to a two year deal seemed counter to the Sharks philosophy. Then, he made it worse by signing John Scott, professional goon. These two signings indicate a dramatic shift in policy for San Jose and head coach Todd McLellan. All of a sudden, the Sharks are tough. When you rub them hard, they won't be afraid to rub back.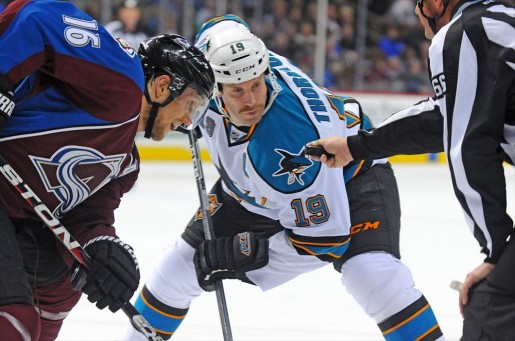 This puts Joe and Patty in a terrible position. The two have led a team that focuses on two-way play. Forwards come back and block shots and defensemen pinch in on offensive play. They are hardly the type to lead teams on physical wars and line brawls.
Conversely, the two goons join Raffi Torres as bodyguards. Doug Wilson has talked about "handing the team over to the younger leaders" and having "veterans support them." Tomas Hertl was injured in his rookie season on a bone-headed move by Dustin Brown. The Kings captain received virtually no response from the guys in the white sweaters that night. It is possible the "enforcers" are on the ice to protect some minor leaguers who will get their shot this season. Mirco Mueller, Eriah Hayes, and Freddie Hamilton could see significant time this season.
Knee Jerk Reaction to Earth Shattering Defeat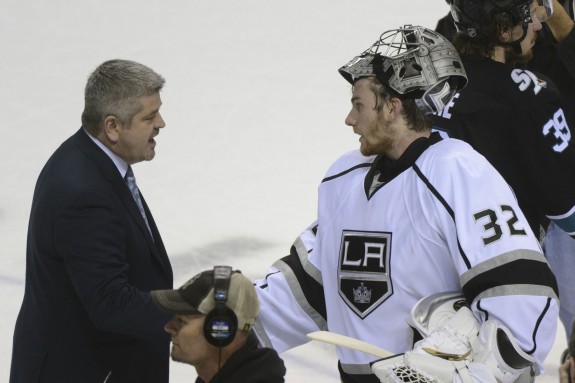 The entire Bay Area shook when Game 7's final horn blew. Stunned silence roared through SAP Center as the Kings invaded the ice to celebrate. The Sharks finished the season with 111 points in the regular season, their third highest total ever. That was a definite high point. However, blowing a 3-0 lead in the playoffs might just be the worst thing ever in San Jose.
Can anyone blame the reaction many had? There were calls to blow the entire team up. Trade everyone. Fire all the coaches. Get rid of Doug Wilson. The GM called for a rebuild and promised real change for San Jose. When he said rebuild, maybe he just had his own mini-meltdown too. Wilson is human as well, and he is susceptible to saying things he didn't really mean. He wanted a complete rebuild, but didn't take into account just how difficult a rebuild would have really been. Especially with the shallow market there was for replacements.
Since the hype died down and trade rumors for Thornton and Marleau died down, Wilson has backed off his original hard line approach. He now has "high expectations for this season" and even said that his version of the word rebuild isn't the conventional version.
Just Trying to Bring Down the Kings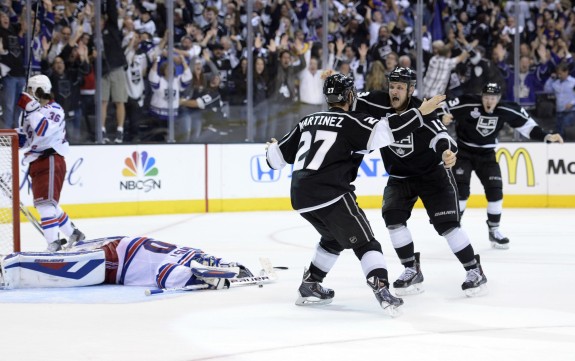 The Sharks must open the season reliving their worst nightmare. They play the season opener in Staples Center where they have to watch the Kings raise another championship banner. I'm sure there will be plenty of highlights of that fateful first round series before the game even starts. Doug Wilson is undoubtedly still smarting from his embarrassment at their hands. Signing the goons could be just preparation for retaliation.
Let's hope this isn't the case. This is a sad and pathetic scenario and God-forbid Doug Wilson has sunk so far. But it is a distinct possibility. San Jose/LA has always been seen as a "Good versus Evil" rivalry. The Sharks do things right and classy. The Kings were never afraid to get their hands dirty. Hell, they wear black and San Jose wears white in Staples Center.
We might be entering the age of real warfare in California. Line brawls to start games and dirty hits after blowouts. Again. I hope not, but Doug Wilson has added some more warheads in this arms race.