In the midst of their worst stretch of play this season, Minnesota Wild GM Chuck Fletcher needed to take action to shake up his team. Instead of doing the easy thing and firing head coach, Mike Yeo, as many critics and fans were suggesting, he went out and made a deal. Although it wasn't a blockbuster trade that would give the team a new face, it was a move that had plenty of purpose behind it.
The Trade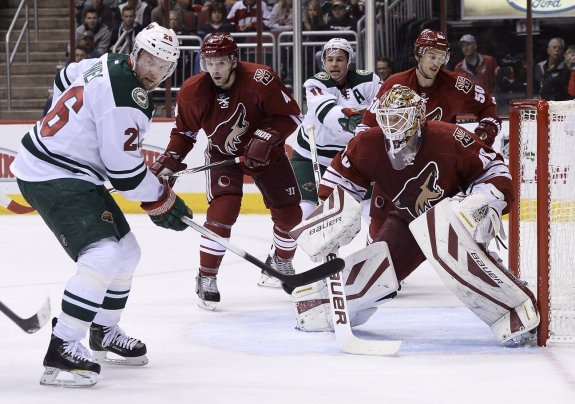 Fletcher traded his team's 3rd round pick in this year's upcoming draft to Arizona in exchange for G Devan Dubnyk. This trade accomplished much more than meets the eye. Not only did it do the obvious, in temporarily plugging the hole which was sinking the ship, but it also gave warning to their team as a whole. Their recent play is absolutely unacceptable and if changes can be made to possibly improve the team, they will be made. Fletcher set out and accomplished his short term goals in trying to turn this team around quickly, but Dubnyk may have played a significant role is getting more from this trade than expected. After just two games with the Wild, Dubnyk is 2-0-0 allowing just one goal on 44 shots (before last night's game). He may have given the entire Minnesota wild roster a reminder of how good they were, and still can be, this season. He's been a confidence boost in disguise.
Devan Dubnyk's Career
Devan Dubnyk came into this season looking for a fresh start. After being selected 14th overall by the Edmonton Oilers in 2004 and being praised as the next franchise goaltender, things never got going for the Regina, Saskatchewan native. After four seasons without being able to set himself apart as a number one goalie, Dubnyk was traded on January 15th, 2014 to the Nashville Predators for Matt Hendricks. Not a great return for a former 14th overall pick, although he was set to be a UFA just 6 months later. After playing just two games in the 'Music City', he was dealt to the Montreal Canadiens for future considerations. Then, in the offseason, he signed with the Arizona Coyotes to be the backup to Mike Smith and play likely 20-30 games.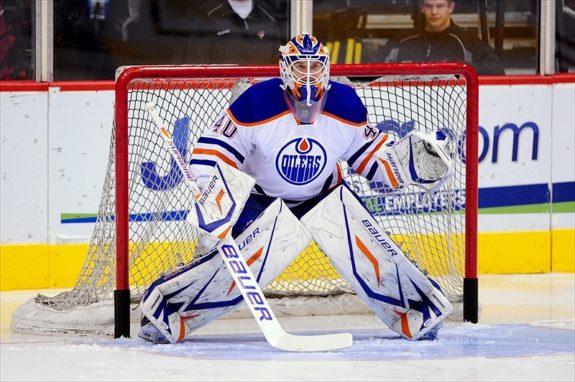 However, halfway through the season, Dubnyk had played 19 games, getting almost half time due to Smith's injuries and subpar performance. He had played well in relief, posting a 2.72 GAA and a .916 SV%. Now, he's been given a chance to be a starter once again, and hopefully prove once and for all why he was a first round pick. In his first two games, mind you against two of the league's worst teams, he's looked solid enough to retain a starter role for possibly the remainder of this season. The Wild have outscored their opponents 10-1 in the two games, outshooting them 70-44 (before last night's game). Not only has Minnesota been able to finally pick up some crucial points, but they may have been able to find their chemistry that they had at the beginning of the season.
Is Devan Dubnyk the Minnesota Wild Saviour?
So, is Devan Dubnyk the Minnesota Wild's saviour? Well, the answer to that question may not come for another month or so. As Wild fans know well, never get excited after just a few games, especially two. Remember, Darcy Kuemper started off this season with two straight shutouts and the Wild thought they had their next franchise goaltender. Mentions of a Vezina Trophy even began to surface. I wonder what their opinion of him is now. So, although Dubnyk has definitely provided hope for the Minnesota Wild that a playoff spot may still be miraculously captured, they must keep in mind it's been two games against two of the worst teams in the entire league. Yes, the 28 year old still has lots of potential, and if used correctly, he could possibly provide consistent and stable goaltending. But proceed with immense caution here. Minnesota is still holding the 9th overall selection if the 2015 NHL Draft was today. They've got a long way to go but this trade definitely quickly improves them, for now at least.
Do you think the Minnesota Wild will be a playoff team? Discuss in the comments!