During the 2010-11 season, the Maple Leafs made a move sending Francois Beauchemin to the Anaheim Ducks. Beauchemin was in his second year with Toronto having recorded 38 points (7g-31a) in 136 games.
In return, the Leafs acquired oft-injured Joffrey Lupul, a 4th-round pick in the 2013 NHL Entry Draft along with a young defensive prospect by the name of Jake Gardiner. The Leafs eventually traded the pick to the San Jose Sharks leaving both Lupul and Gardiner on their roster.
Now heading into his fifth season with the Leafs, expectations are high for the 25-year-old Gardiner after signing a five-year contract worth $20.25-million prior to the 2014-15 season. In four seasons with the big club, he's manufactured 89 points (21g-68a) in 246 regular season games to go along with five points (1g-4a) in just six playoff games (during the 2012-13 season).
Gardiner's Game: Better Than Expected?
After an impressive rookie season with the Leafs in 2011-12 where he put up 30 points in 75 games, Gardiner spent most of the following year in the American Hockey League with Toronto's affiliate Marlies. But he returned in 2013-14 posting a career year with 31 points in 80 games and suffering just a small drop off in 2014-15 with just 24 points in 79 games.
But much of the criticisms that are being thrown his way are for his defensive break downs and seemingly mental lapses when he has control of the puck – criticisms that seem meritless when looking at the young defenceman's game.
As Domenic Galamini, a member of the ever-growing world of hockey analytics, writes, "There's a reason why NHL coaches feel safer deploying defensemen like Roman Polak when defending a lead than say, Jake Gardiner."
"Jake Gardiner has been known to give the puck away, pivot in a lazy fashion, lose his man and occasionally the result has been a goal against," continues Galamini. "Many would conclude that he is prone to mental lapses in the defensive zone and it seems safe to assume that the Leafs give up more chances against with him on the ice than a 'safer' alternative like Polak."
However, as Galamini points out, scoring chance data (brought in by War-On-Ice.com) from the 2014-15 season actually suggests that Gardiner's risk is relatively lower than that of the "safer" option in Polak. Where Polak sits at a SCA/60 of 31.7, Gardiner's SCA/60 is just 28.5.
The reason Gardiner is held in such regard, as a player who suffers mental lapses, is in large part due to the the fact that Gardiner's mistakes tend to lead to more instantaneous scoring chances. On the other hand, Polak's mistakes tend to be neutral zone giveaways or poor entries into the opposing zone – mistakes that don't seem as colossal, but that lead to the same kind of scoring chances.
Gear Up Gardiner: Pressure's On
With the 2015-16 season fast approaching, Gardiner will play be looked upon to play a veteran role on a team looking to rebuild the right way. With four seasons under his belt – and nearly 250 games – it's not too early to determine where his game ranks among others.
Now looking at the HERO chart above, Gardiner's numbers over the past three seasons have him ranked as a top four defenceman. While some may find it hard to rank him at a top four position, his ability to possess the puck not only helps his linemates maintain possession, but it also pushes the play into the offensive zone.
Gardiner will likely never be ranked among the best one-way defensive blue liners. The fact is, his game and his speed allows him to be an offensive threat. But his CA60 also shows how important his type of game can be when talking about the defensive end of the game.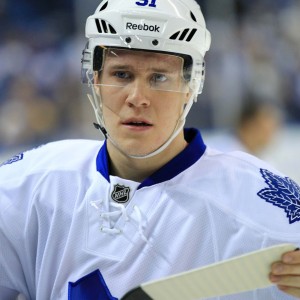 With four years left on his deal – including 2015-16 – Gardiner is an appealing asset to teams looking for a young puck moving defenceman. As discussed, his play for the Leafs over the past few seasons hasn't been as detrimental as some would argue.
However, the Leafs aren't short on young defenceman. Especially with a guy like Morgan Rielly having demonstrated his skill set during the 2014-15 season, Gardiner's game has suddenly become somewhat expendable.
Does that mean the Leafs are ready to up and trade a 25-year-old blue liner with his capabilities? The simple answer is no. But it also means that he can be selling point for the team if his 2015-16 campaign doesn't start and continue the way the Leafs expect it to.
Regardless, with the team in a rebuilding stage, Gardiner can play one of two roles – a veteran ready to take the next step both in the offensive and defensive ends or a trading chip for a management team unafraid to make big changes.
For more, follow Andrew on Twitter at @AndrewGForbes or his THW column at @Tape2TapeTHW.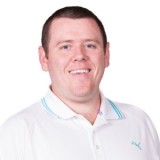 Andrew is in his 8th year reporting for The Hockey Writers covering the Toronto Maple Leafs. He began his broadcasting with CBC's Hockey Night in Canada team as well as being part of their coverage of the 2014 Winter Olympic Games in Sochi. He's the former play-by-play voice of the London Jr. Knights for Rogers TV and currently hosts the Sticks in the 6ix podcast. You can follow him on Twitter at @AndrewGForbes.