Alexander Radulov may not be eligible for any unofficial comeback-player-of-the-year awards. However, he'd have a realistic claim to one had he not spent the better part of the last decade in the Kontinental Hockey League.
Like Riding a Bike for Radulov
I mean, he literally came back to the league, even if honors such as those are usually reserved for players who have struggled in the recent past (while staying in the same league). That admittedly just doesn't describe Radulov. The Russian winger was a regular scoring threat while overseas.
He may just have three goals this current year so far, but his 11 assists in 16 games have him on a healthy pace for over 70 points. Small sample size or not, that would be an NHL-career high for him. Granted, it's still early and he may yet slow down, but, the lack of goals notwithstanding, Radulov has brought a little Alexander Ovechkin to the team.
That is in regard to his relentlessness in the offensive zone.
Of course, that description is pretty badly timed, since he's set to miss his second straight game Friday night against the Carolina Hurricanes due to illness. There is nonetheless little denying his talent. In fact, there always was. It was his work ethic and attitude that had been in question.
#canadiens Alexander Radulov not on the ice at practice. #lavoiedubé

— Renaud Lavoie (@renlavoietva) November 17, 2016
The real question now revolves around the wonder that is the cost-effective deal general manager Marc Bergevin was able to sign him to, $5.75 million over one year. To put that in perspective, this past summer the New York Islanders signed fellow 30-year-old Andrew Ladd to a seven-year deal with an annual cap hit of $5.5 million (and a no-movement clause). Ladd has three points in the same number of games as Radulov this year.
The next question that will inevitably come up: Will the Habs be able to extend Radulov's deal when January 1 comes around?
The Makeup of the Montreal Canadiens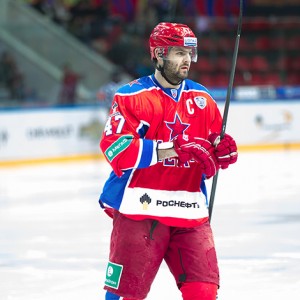 It should be of little surprise then that Radulov has spent a fair bit of time recently on the team's top line this year. Of course, labeling it as such may be difficult, seeing as Paul Byron has become a fixture on the wing and Max Pacioretty is nowhere to be found.
That's pretty telling in regard to the makeup of the team, as it used to be that wherever Pacioretty went, so did the team's offense. He's led the Habs in scoring for five straight seasons and that streak might be at risk, but not necessarily due to any ineffectiveness on his part.
In spite of the criticism pointed in his direction, Pacioretty has quietly scored one less point than Radulov (and one more goal with four). If Radulov's season has been impressive so far, logic would then dictate Pacioretty's hasn't been nearly as bad as many are making it out to be so far. But that's neither here nor there.
The point is, Pacioretty being placed as far down as on the third line at times this season is just as much a testament to Radulov's worth as it is to the team's improved depth up front relative to past years.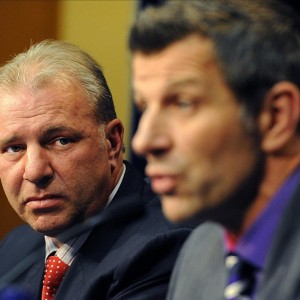 When Alex Galchenyuk is firmly in the league's top 10 in scoring, despite averaging just four seconds more of ice time on the power play per game than Andrew Shaw, that's a good sign. Maybe it isn't as good that Shaw has scored a third of the points Galchenyuk has up to now, but that's a separate issue entirely.
Even if you consider Shaw's struggles in the offensive zone, he's been far from a liability. He, along with Radulov, are parts of the solution. Gone are the days of Daniel Briere, Pierre-Alexandre Parenteau and Alexander Semin…of trying to force round pegs into the square holes of head coach Michel Therrien's system. Shaw slips in perfectly and one gets the sense Radulov is made out of the same type of shape-shifting liquid Terminator 2 made popular.
He may not be as unstoppable, to which his recent absence from the team will attest. However, at this point, Habs fans can only wait anxiously for his return to the team and stay optimistic in regard to an eventual confirmation of one for next season.
An "I'll be back," certainly wouldn't hurt either. Considering he's drawn comparisons to machines, it would fit…just not as well as him into this lineup.