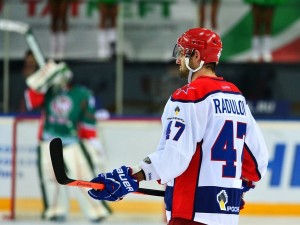 There's no question the Montreal Canadiens got themselves a bargain, signing Alexander Radulov this summer. Where he'll fit into the lineup is a different matter altogether, though.
Now that he's officially met the Montreal media for the first time, it's perhaps time to ask it. In fact, that specific question, i.e., where he should slot in, has several realistic answers. He'll ideally play on one of the top two lines. That's almost a given based on his skillset, which captain Max Pacioretty considers one of the top in the world.
Radulov's Value to the Canadiens
However, it's his versatility in his ability to play either wing that should give fans more of an objective take on his potential value to this organization after general manager Marc Bergevin signed him to a one-year, $5.75 million deal. Montreal's right side has been a problem, depth-wise, for pretty much the last half-decade. Meanwhile, with Alex Galchenyuk conceivably shifting to center permanently (fingers crossed), the left is far from the Mariana Trench beyond Pacioretty.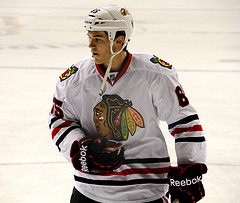 The addition of Andrew Shaw to the mix further complicates matters, as he has previously contributed with the Chicago Blackhawks in their top six. Even though he can play all three forward positions, it's expected that he'll play on the right side as a right-handed shot. That could give the Canadiens a very potent 1-2 combination of Shaw and Brendan Gallagher on the right, thereby enabling Radulov to move to the left and the Habs to ice two legitimate top lines consisting of six players with track records at the NHL level.
The problem with that is, it's unclear how much of a consistent threat Shaw can be, with Gallagher possessing more of a scoring touch, to the point of nearly reaching the 30-goal plateau last season (19 in 53 games last season). Shaw conversely scored 14 in a complete season. And, with the Habs having just signed offensively skilled left-wingers Artturi Lehkonen and Martin Reway, the thinking is it would probably be best for Radulov and the team as a whole for him to line up at the position he's most used to, on the right.
Why not play to your strengths, in other words?
In a Perfect World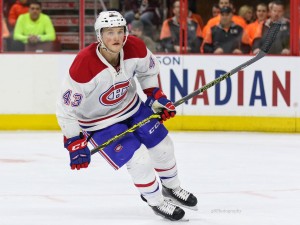 Of course, the Habs would ideally have an established left-winger to play alongside Tomas Plekanec, who'll likely end up the team's second center. However, the team's relatively precarious salary-cap situation, with approximately just $1.4 million in space remaining, doesn't exactly scream "Sign Here" to any surviving unrestricted free agents like a Jiri Hudler, for example. Barring another Tomas Fleischmann bargain-bin deal in consecutive seasons, the Habs will have to make do.
Considering Fleischmann ultimately didn't work out so hot (five points in his last 35 games with the Habs) and Montreal seems to have pretty decent contingency plans in place already, that doesn't look like it should be a problem.
With Daniel Carr and Sven Andrighetto also able to play on either side, the Habs aren't exactly lacking options should Reway or Lehkonen not work out. Neither may be fixtures in the lineup at this point in time, but they are proven to a certain degree. Carr, especially, has demonstrated a nose for the net and was on pace to reach 20 goals last season, albeit after just 23 games.
Where Radulov Belongs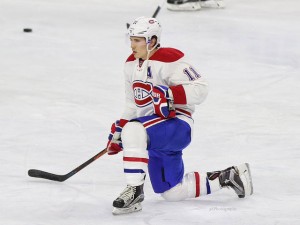 So, assuming Radulov stays on the right where he arguably belongs, should he get top or second-line duties? Some might argue putting him on the top line would mean the Habs putting all their skill in one basket, but the reality is Gallagher is no slouch in that department. Doing just the opposite might actually give them more scoring punch throughout the lineup.
By the end of last season, Gallagher and linemates Galchenyuk and Pacioretty were firing on all cylinders. In his final four games, after missing 12 with a lower-body injury, Gallagher had one goal and five points. Galchenyuk had three goals and one assist. Pacioretty had three goals and four assists.
So, while much might end up being made of the language connection between Galchenyuk and Radulov (even if Radulov is Russian and Galchenyuk is Belarusian-American), the former seems to be working out just fine on his current unit. Now, four games do not make a season, but it is a good start, or at least it merits a start together in 2016-17.
As for Radulov, playing him with Plekanec might end up paying dividends for the team. Plekanec is not known to be a consistent finisher but more of a set-up man, while his defense-first play has been his trademark for the longest while. Even though he's perhaps lost a step in recent years, the two should complement each other to a degree. Pair the two with a complete left-winger, which Lehkonen is projected to be, and the Habs could be in business.
There may always be questions concerning this specific group of players, but there's at least good reason to be optimistic heading into next season as far as Montreal's forward lines are shaping up. Radulov is a big part of that.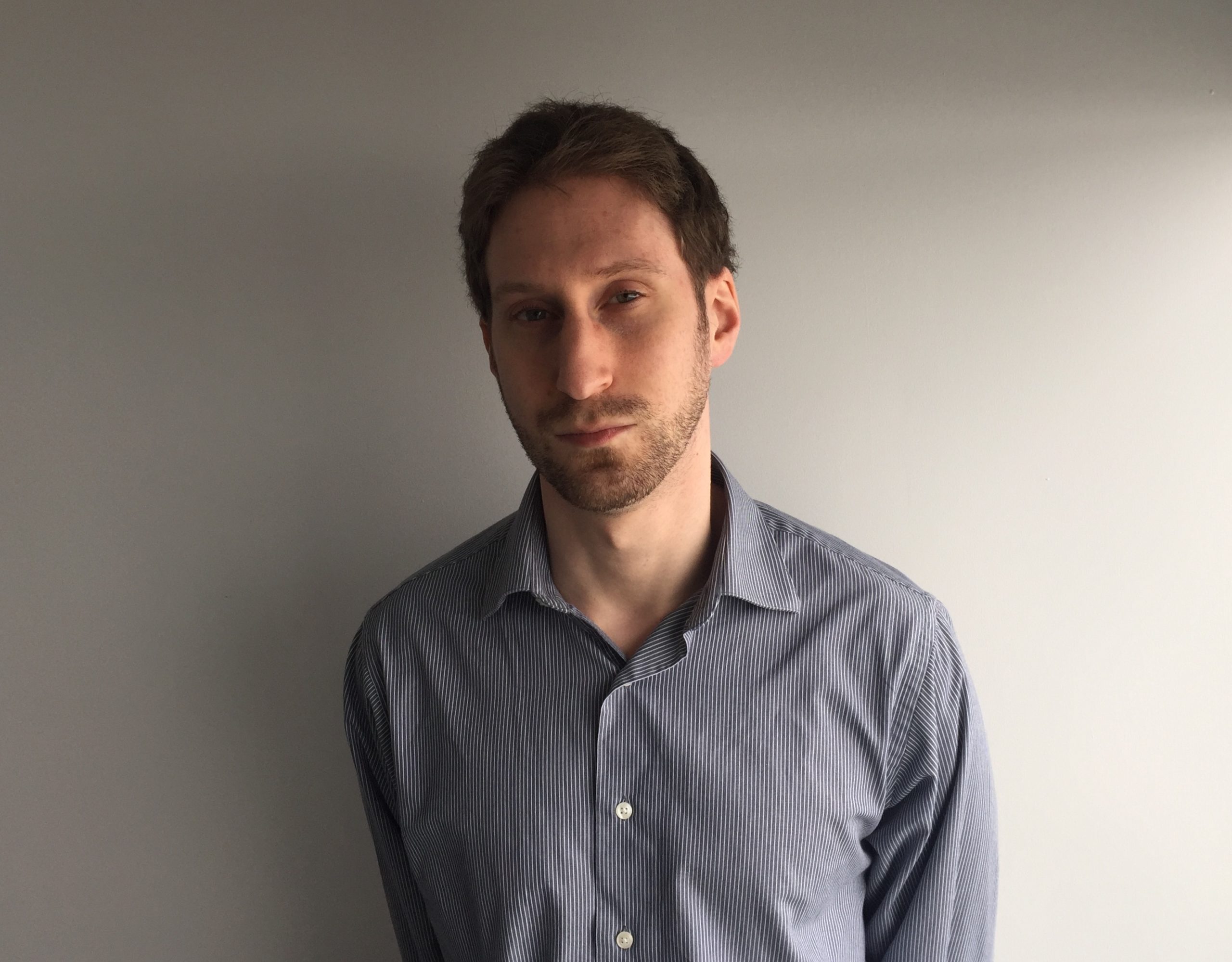 After 10 years of writing hockey, Ryan decided it was as good a time as any to actually join The Hockey Writers for the 2014-15 season. Having appeared as a guest on such programs as CBC Radio One's Daybreak, Ryan has also written for the Montreal Gazette and Bleacher Report and worked for the NHL itself and his hometown Montreal Canadiens. He currently writes about all things Habs for THW, with it being a career highlight for him to have covered the 2021 Stanley Cup Final as a credentialed member of the press.