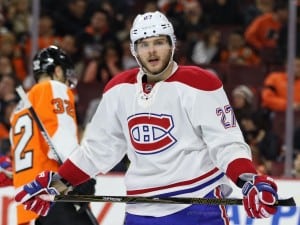 Montreal Canadiens forward Alex Galchenyuk belongs at center. That much is clear. There is still an argument to be made that the Canadiens would be better served playing him on the left.
Bear with Me
It's admittedly not a great argument, but it would go something like this: Montreal has a lot of centers. Eh, not so much left-wingers.
Seeing as Galchenyuk plays both positions and is probably better known for playing the wing (at least up to the spike in media coverage of his offensive surge upon the position shift to the middle late in the season), it's quite possible head coach Michel Therrien puts him back there, at least from time to time, next season.
The situation on the left side isn't quite so dire as, say, that on the right, but it is far less than ideal. Whereas the Habs have just three skaters listed as right-wingers on their roster page currently—including pending free agent Mike Brown who is hopefully as good as gone for his lack of skill—the Habs have six left-wingers.
However, just one of those is a legitimate top-six forward in Max Pacioretty. The others, excluding John Scott for the same reasons as Brown above, are Paul Byron, Daniel Carr, Phillip Danault and Lucas Lessio. None of those four exactly scream established offensive threat, except maybe Byron (who can play both wings) on the penalty kill.
Michael McCarron as a Case Study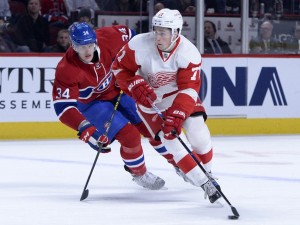 Perhaps Carr is actually the closest with six goals scored in 23 games with the Habs this season. That translates to over 20 in an 82-game season. And maybe, considering this season was his first taste of NHL action, the 24-year-old will be able to improve upon that figure, given the proper opportunity.
That last part is key, because, if you look at another Habs rookie in Michael McCarron, it becomes clear that giving opportunities to young, unproven players ranks right up there with hiring a unilingual Anglophone head coach as things this organization is fundamentally opposed to.
Sure, there was the whole Randy Cunneyworth fiasco from a few years ago now. But he was obviously the exception to the rule, from which the Habs learned their lesson not to deviate from what's supposedly tried and true.
In any case, McCarron was shockingly played at center regularly as a rookie in spite of the required defensive responsibility that Galchenyuk apparently lacked for the better part of four seasons. Still, McCarron was far from treated well.
One would have thought the Habs would have put on the same kid gloves they did with Galchenyuk with McCarron, a fellow former first-round pick. However, McCarron was placed in a revolving door of different line combinations against top competition with far-from-plum zone starts and 30 seconds less power-play time per game than Dale Weise got when he was still a Hab.
It's almost a miracle he managed to score at all.
Therrien's Strategy
So, if you're following, Therrien's development strategy ranges wildly between sheltering a player from defensive responsibility for seasons upon seasons to non-sensically throwing another to the wolves right away, without any chance for offensive success.
Neither option really indicates Carr would be given a fair shot over an extended period of time on one of the top two lines, which is a major problem because filling that slot internally is the best shot the Habs have at a balanced attack.
While they're in a good position to improve drastically this summer, they still don't have the cap space to go after two offensive wingers, with, again, the right side likely the higher priority. Barring a trade, that means either Galchneyuk (and fans) will likely find themselves making a sacrifice for the greater good—to keep Therrien around for even longer—or that everyone from likes of Carr, Charles Hudon, Artturi Lehkonen or Martin Reway will be auditioned in the role.
Faut s'attendre à la mise sous contrat d'Artturi Lekhonen par le CH aussitôt la finale complétée en Suède.En négos avec Martin Reway aussi..

— Mario Langlois (@LangloisMario) April 26, 2016
I mean what's the over/under of Therrien willingly moving David Desharnais to the wing instead? Sure, Lars Eller might be another possibility had he not proven beyond a shadow of a doubt this past season he's infinitely more valuable as a shutdown center.
No Chance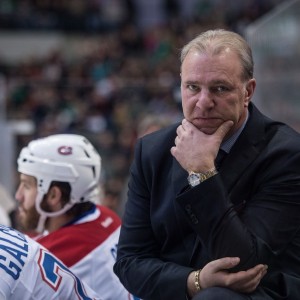 Either way, it's an impressive collection of left-wing prospects (with Hudon also playing center) that the Habs have assembled. It's just a shame they have close to no chance at panning out in this particular organization.
Therrien might claim Galchenyuk's success is a result of his prolonged hand-holding (or slapping). However, any player able to score 16 goals in a 22-game span to close out the season likely owes his success to something far less tangible than a coach that helped guide this team to one of the worst collapses in NHL history.
In other words, Galcheyuk may have broken out in spite of Therrien and not because of him. Give credit to Therrien for taking credit, though. No one can really prove different. It's just more of a gut feeling that, when it comes down to it, the problem at hand really doesn't have much to do with Galchenyuk at all. It's systemic.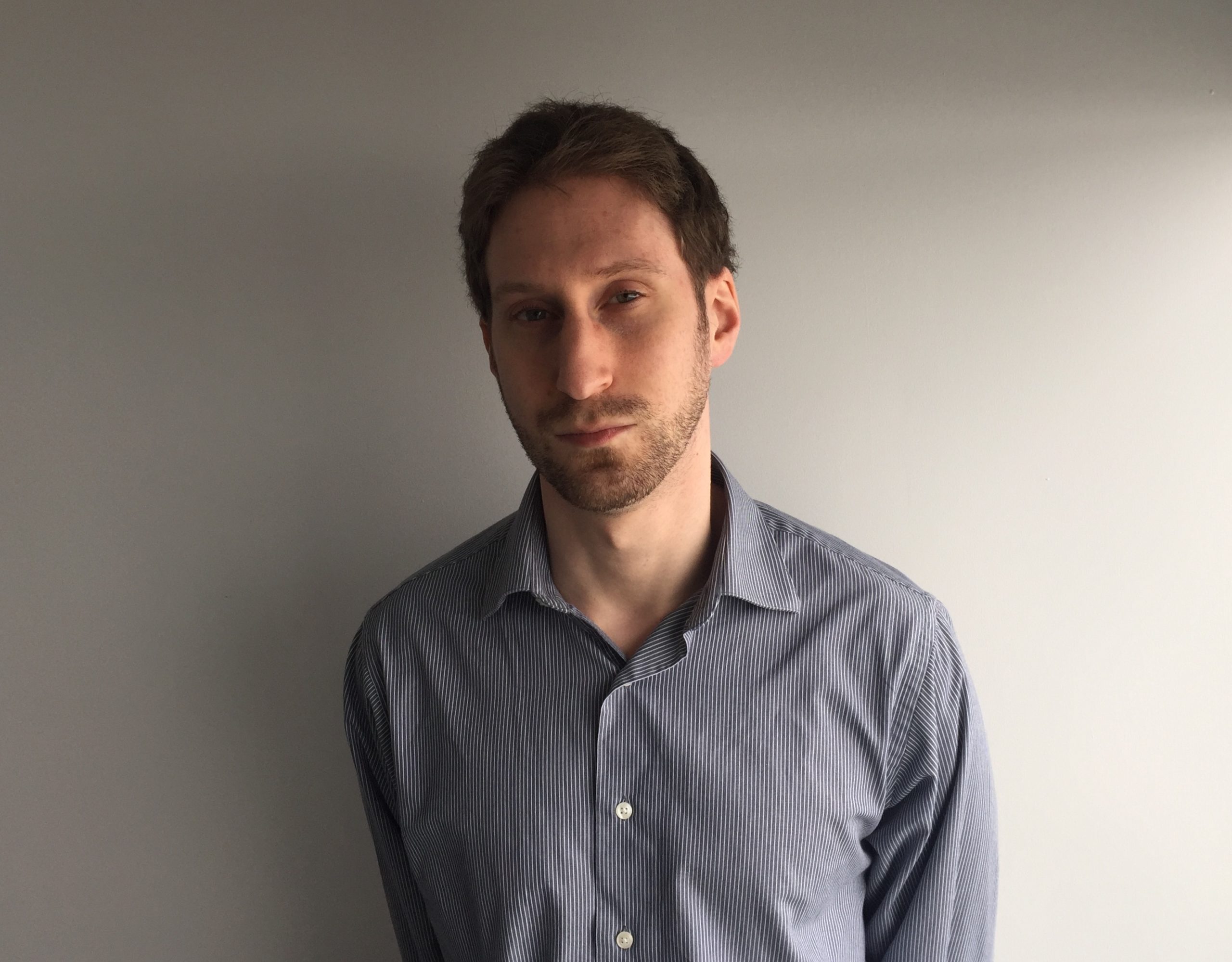 After 10 years of writing hockey, Ryan decided it was as good a time as any to actually join The Hockey Writers for the 2014-15 season. Having appeared as a guest on such programs as CBC Radio One's Daybreak, Ryan has also written for the Montreal Gazette and Bleacher Report and worked for the NHL itself and his hometown Montreal Canadiens. He currently writes about all things Habs for THW, with it being a career highlight for him to have covered the 2021 Stanley Cup Final as a credentialed member of the press.