Add the Montreal Canadiens forever needing a right-winger to death and taxes as certainties in life.
Much like the Habs were searching for the right option on the right side last summer, they will be this one. Admittedly, there was progress, with Brendan Gallagher seemingly finding a permanent home alongside Max Pacioretty and Alex Galchenyuk on the first line.
So, only that pesky second-line slot requires filling at this juncture. Thankfully, general manager Marc Bergevin has numerous options at his disposal. Here they are, ranked in order of likelihood.
5. An Undrafted Prospect (Patrik Laine or Jesse Puljujarvi)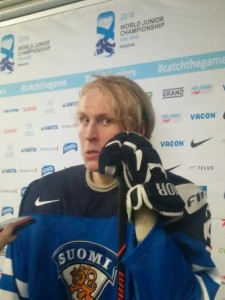 While it's unlikely the Canadiens get the first pick and the NHL Draft Lottery on April 30 (5%), they do have a slightly better shot at picking within the top three, where elite-by-all-accounts right-wingers Patrik Laine or Jesse Puljujarvi should still be available (center Auston Matthews being the arguable top prospect).
It's still an unlikelihood, to be kind, with the Habs currently positioned to draft ninth overall. And, if the Habs maintain that draft position, general manager Marc Bergevin has admitted fans shouldn't count on any immediate help, saying:
"We should get a good player, but talking to (head scout Trevor Timmins) will that player help us next year? Probably not. Like you see with Alex (Galchenyuk), it took him a while before he became a front-line player."
And, coincidentally, Galchenyuk was picked exactly third overall… already four years ago now. Considering it's still up in the air whether he will stay on that front/top line, as head coach Michel Therrien has all of next season to come up with an excuse as to why that shouldn't be the case, fans definitely shouldn't look forward to seeing an 18-year-old on the second line next season.
The one thing that would be going for any hypothetical rookie winger is Galchenyuk is a center (apparently anyway, but you can understand the confusion seeing as it took four years to get him there). He still started playing for the Habs right away as a left-winger, albeit on the third line.
Looking at it that way, with playing wing requiring much less defensive responsibility than playing center, it's still an outside possibility… but very outside. This management group has proven time and again it doesn't entrust young players with too much ice time too soon (or at all). There's no reason to believe that philosophy will shift overnight.
4. An Unproven Top Prospect (Nikita Scherbak)
Thinking along much those same lines, how Galchenyuk jumped right in to play the wing in the lockout-shortened 2012-13 season, right-winger Nikita Scherbak has a slightly better shot at doing the same, having been drafted two years ago.
Scherbak is an elite talent and could be a game-breaker in the NHL, coming off a somewhat-impressive 23-point (48 games) rookie professional season. However there is a good reason a reason why he wouldn't even be tried out at wing this upcoming season for the Habs, and that's other than him being just 20.
It turns out a great deal of that limited success came with him being tried out at center in the American Hockey League, and just why would the Habs forcefully play someone at another position relative to the one at which he's found the most success?
Other than Galchenyuk, I mean.
Well, with history seemingly doomed to repeat itself with Therrien returning, maybe Scherbak does stand a shot at following in Galchenyuk's footsteps in that one regard after all—and being exiled on the wing until the coach is left without any alternative options but to move him to the middle. I mean David Desharnais is unlikely to get injured two seasons in a row, right?
3. A Re-Acquired Player (Dale Weise)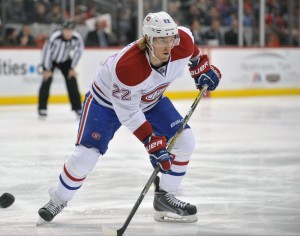 After scoring the game-winner in Game 6 of his first-round series against the St. Louis Blues, it remains to be seen if Chicago Blackhawk Dale Weise still feels as he did early last week. That's when he said, in light of his recent lack of ice time, he would do all he could to re-sign with the Habs come July 1 (ill-advisedly, in spite of being under contract with a different team).
The fact remains Weise found a lot of success with the Habs even if only for a third-liner. That would be all nice and good were it not for the other fact Weise regularly played on the top line, with the Pacioretty, Desharnais, Weise combination being the fourth-most- used one by Therrien in 2015-16 (even with Weise being traded away at the deadline).
Thankfully, his third line with Desharnais and Tomas Fleischmann was still deployed over double the amount of ice time, as the second-most-used one. If you split the difference, that makes Weise a likely second-liner in Therrien's book, should the two sides come to an agreement, with Weise inevitably set to earn much more money than he's worth.
Remember, you would think his one goal and one assist in 18 games playing where he belongs in the lineup on a great team like Chicago for a legitimately good head coach would be more indicative of his actual talent level. Clutch or not, he's only a top-six forward in Therrien's mind. Unfortunately, sometimes that's all it takes.
2. An Unheralded Forward in the System (Sven Andrighetto)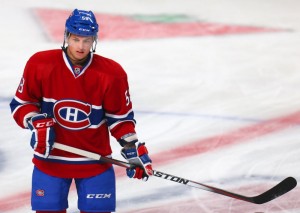 With all the injuries the team suffered through, Therrien was forced to rely on relative newcomer Sven Andrighetto throughout the lineup and oftentimes on the top two lines, with Galchenyuk ironically being his most common centerman.
In many ways, Andrighetto did not disappoint, with all six of his line combinations having enjoyed positive possession numbers. However, even if Andrighetto has asserted himself as a legitimate secondary scoring option with 17 points in 44 games (32 over an entire season, more than Weise), it cannot be denied the job is far from his at this point. It really remains to be seen what Bergevin does over the summer.
Another option would be 20-year-old Michael McCarron, who played 20 games with the Habs this season. However, originally drafted as a winger, he's seemingly been converted permanently to a center, which was reflected in his deployment even during his time in Montreal this season.
Indeed, it would seem the organization just doesn't like to give young players named Galchenyuk that opportunity right away. Curious.
1. An Unacquired Player (as of yet)
Andrighetto may have the inside track to the second-line slot heading into next season's training camp, but that's only if Bergevin is being straight with the media when he says he needs to add third and fourth-line scoring this summer due to a lack of available premium scorers.
#Habs Bergevin says he needs to add 3rd and 4th line scoring to compensate for lack of available premium scorers.

— Chantal 🐾 (@pucksnlife) April 11, 2016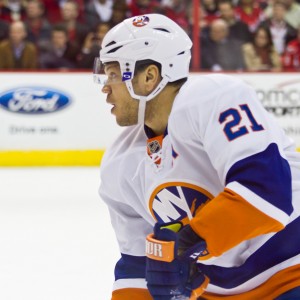 Hopefully, he's just trying to keep expectations low, because if he believes that he should get his eyes checked (along with his decision-making after keeping Therrien in the fold). A cursory glance at a list of pending unrestricted free agents reveals many different options including Radim Vrbata, Kyle Okposo, David Perron and Loui Eriksson.
Granted, signing someone of that quality is far from guaranteed, but there are certainly names available who can help the Habs right away. It's also a matter of whether the Habs would rather give a shot to step up to someone internally, even if the wisest course of action would probably be to sign someone proven (not Weise) as an insurance policy and let the dominos fall where they will.
Of course, this is the Canadiens we're talking about, a mismanagaed team that would have had a 20-goal scorer on the right side this season had they just kept P.A. Parenteau in the fold and treated him justifiably instead of buying him out.
Really, it should be no shock Parenteau scored as much as he did (or more than, say, Matt Beleskey… or Desharnais), under a coach like Mike Babcock who properly assesses talent on a team that notched even fewer goals than the Habs in the Toronto Maple Leafs. Parenteau's done it before, for three different teams now, and he'll possibly do it again under the right circumstances (i.e., anywhere other than Montreal, it would seem).
Now, it's just a matter of Bergevin convincing someone new (and maybe himself) that this time it will be different after Alexander Semin, Parenteau and Daniel Briere didn't work out.
Oh, he'll probably find someone worth coming over for the right amount of money. It's just becoming increasingly unlikely it will be the right someone. With the right side being, year after year, a problem for Bergevin to fill, the status quo is probably the safest bet entering 2016-17.
Why should the lineup be any different than the team's hockey operations, in other words?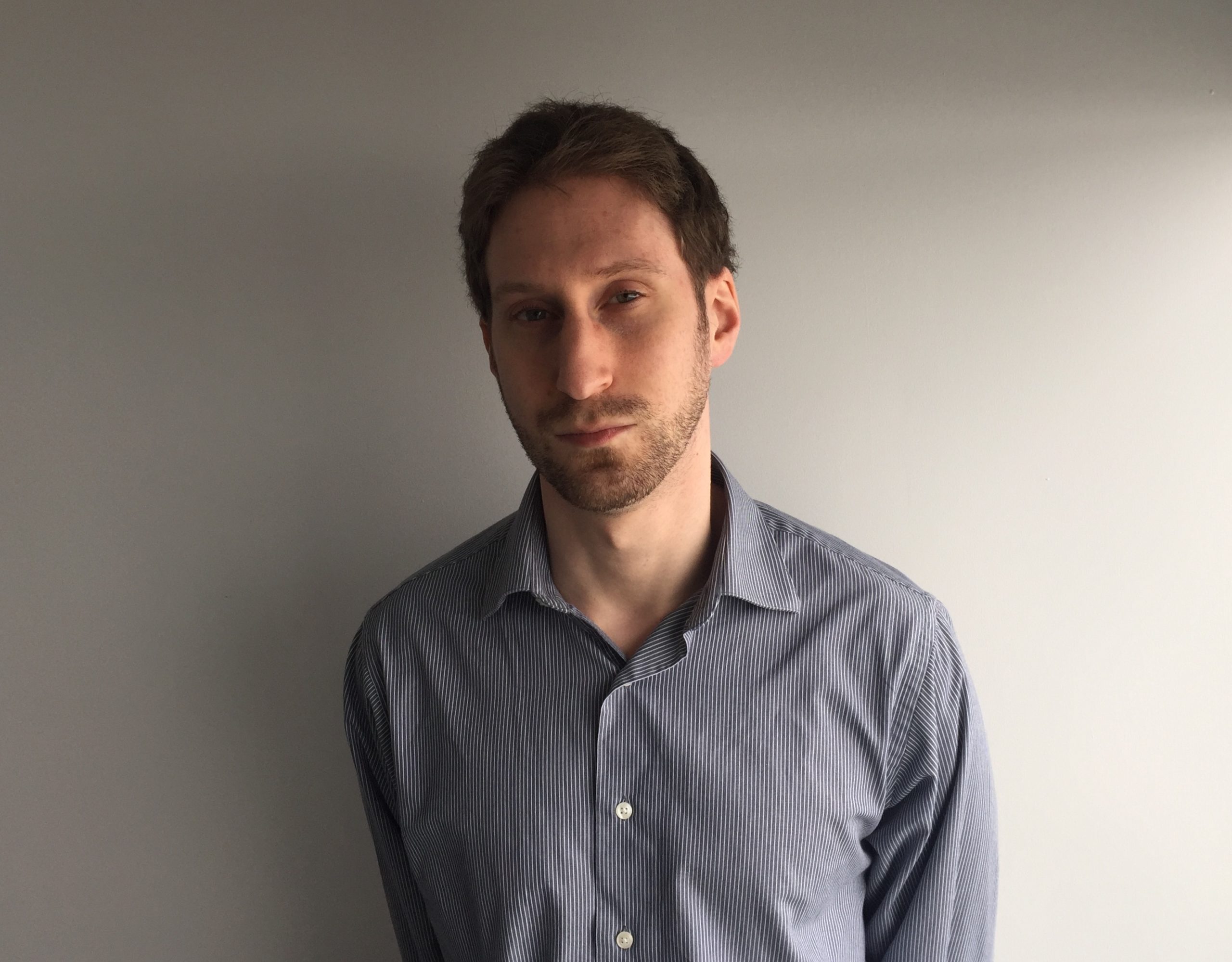 After 10 years of writing hockey, Ryan decided it was as good a time as any to actually join The Hockey Writers for the 2014-15 season. Having appeared as a guest on such programs as CBC Radio One's Daybreak, Ryan has also written for the Montreal Gazette and Bleacher Report and worked for the NHL itself and his hometown Montreal Canadiens. He currently writes about all things Habs for THW, with it being a career highlight for him to have covered the 2021 Stanley Cup Final as a credentialed member of the press.