You can look at the New York Islanders' start to the 2020-21 season from two perspectives. The positive angle focuses on the fact that they're in playoff position, above NHL-.500, and have points in four straight games. They've seen their rookies and newcomers play a nice role so far, especially Kieffer Bellows and Oliver Wahlstrom. Noah Dobson also looks good in his new, full-time role next to veteran Andy Greene. Jordan Eberle has also found his game much earlier in the season, which bodes well, as well as Michael Dal Colle.
The other side looks at a team struggling to score without Mathew Barzal on the ice (he's been involved in nearly half of the team's goals so far), has lost six games (including two overtime losses), and has lacked consistency all around. With nearly 20% of the season gone, this isn't a pace the Islanders, or anyone, believes will get them into the playoffs.
Part of the Islanders' struggles this season is the second line, specifically Josh Bailey and Brock Nelson in the continued absence of Anthony Beauvillier. They've struggled to find their game early on this season and the team has struggled as a result. How can this team take the next step to find success in a tough division and who's pulling their weight so far?
Bailey, Nelson Trending Down
A lightning-rod for Islander fans for quite some time, Bailey has become an important piece of this team's offense. He's turned into a smart player that elevates teammates and was a critical part of the second line that helped the Islanders through their playoff run last season. In head coach Barry Trotz's first season with the team, he mentioned as much, calling Bailey a "cerebral player."
"With Bails, it's all IQ," Trotz said last season. "He's a cerebral player. He makes really intelligent reads and they'll be some things, they're more subtle. You've got to watch him closely. If you're just looking for the wow factor, you probably don't see that in Josh. What you do see is all the subtleties and sort of the thinking man's player."

(From 'Barry Trotz on Josh Bailey: Lacks 'wow' factor but gets the job done," Newsday, 4/12/19).
And that's all fine and good, at least until he disappears. It would be tough to call him a liability so far this season, but he's certainly not been much help to the Islanders thus far. A player known for neat passing plays and driving offense has seldom looked like himself, collecting only three points in 11 games. We've seen glimpses of his talent this season, picking up two of his three points in a loss to the Philadelphia Flyers in late January.
---
Latest Islanders Content:
---
Nelson has been absent as well, though only slightly less so. His four points (two goals, two assists) through 11 games is off the mark from what we normally see from Nelson. At this point in the 2019-20 season, Nelson was already at a point per game, collecting four goals and six assists in 11 games. What's more worrisome than that is the fact that he's not making the type of plays that we're used to seeing from him.
As with Bailey, we've seen a few moments so far this season that makes you forget about the troubles he's going through, but the team needs much more out of him. Specifically, the Islanders need the big-bodied, shifty forward that was alive and well in last season's playoffs.
The play Nelson made in the video above is exactly the kind of offensive prowess the Islanders are missing outside of Eberle, who we'll get to later, and Barzal. Trotz likes to roll all four of his lines, however, with all but the first line doing their part, he's needed to shuffle his lines continuously throughout this season and within games to try and spark consistency. J.G. Pageau has helped buoy the second line a bit in Beauvillier's absence here and there, but Nelson, and Bailey when he's not up on the first line, need to step up if the Islanders want to be a contender in a tough East Division.
The two players received a "D" and "C" respectively from The Athletic's Arthur Staple in a recent article on their play so far this season. Staple mentioned both players look "out of sync" and that Nelson has to be "…confounding for Trotz, given that Nelson has been his most reliable forward for two years now." (From "Islanders report card: A few positives and a lot of questions through 11 games," The Athletic, 2/9/21.) This team will simply not be a contender without the full forward-group pitching in.
Eberle, Dal Colle on the Rise
Outside of Barzal, Eberle is driving the Islanders' offense as of late alongside Dal Colle, who has begun to show what made him the 28th overall pick in 2014. Eberle is picking up steam over the last few games, getting himself in tight for his trademark short side, backhand shot.
Not only is Eberle getting his chances, but he's also finishing. Last season, Eberle didn't score his fifth goal until Game 34. This season, he has five goals in 11 games, a huge improvement from the soon-to-be 31-year-old. What may have elevated his game is the added pressure of being moved off of a line with Barzal. Perhaps knowing he needs to be the one to create high-danger chances lit a fire and motivated him to raise his game. Regardless, fans are hoping this is the player that sticks around the rest of the season.
Dal Colle, who got the primary assist on Eberle's goal (see video above) against the Penguins last Saturday has looked considerably better since he's been in a top-six role; it's amazing what better linemates will do for your game. At times in the past, he's seemed nervous with the puck, quickly getting rid of it by dumping it deep into the zone. While that's a safe play, there have been moments when he had linemates open and he's opted to get the puck deep and chase. Maybe that's where he was most comfortable, but fans probably prefer the new Dal Colle's confidence. He's still getting pucks deep and throwing his body around, but when he comes up with the puck, he seems much more poised.
With the Islanders beginning to find their stride, they'll need Eberle and Dal Colle to continue to carry the load while players like Nelson and Bailey find their game. The East Division has been unforgiving since day one of the season, and it won't get any easier from here on out. Let's see who from the forward group will step up for the Islanders as the season progresses.
Want more Islanders content? Check out the Nassaumen Hockey Podcast, hosted by The Hockey Writers authors James Nichols and Jon Zella and part of The Hockey Podcast Network. Subscribe on Apple Podcasts, Spotify, and Google Podcasts and follow them on Twitter and Instagram @nassaumenhockey.
---
---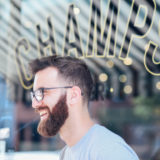 Jon Zella is a 31-year-old, Long Island native currently living in Syracuse, NY. Outside of hockey, he enjoys motorcycles, beer, coffee, and his dog Olive.