Don't let the injury to New York Islanders captain John Tavares or their slip out of playoff contention scare you. This is without a doubt a team on the rise. While that climb into the upper echelon of the NHL won't happen this year, the team's plethora of youth is ready to make an impact sooner than later.
Exciting Playmakers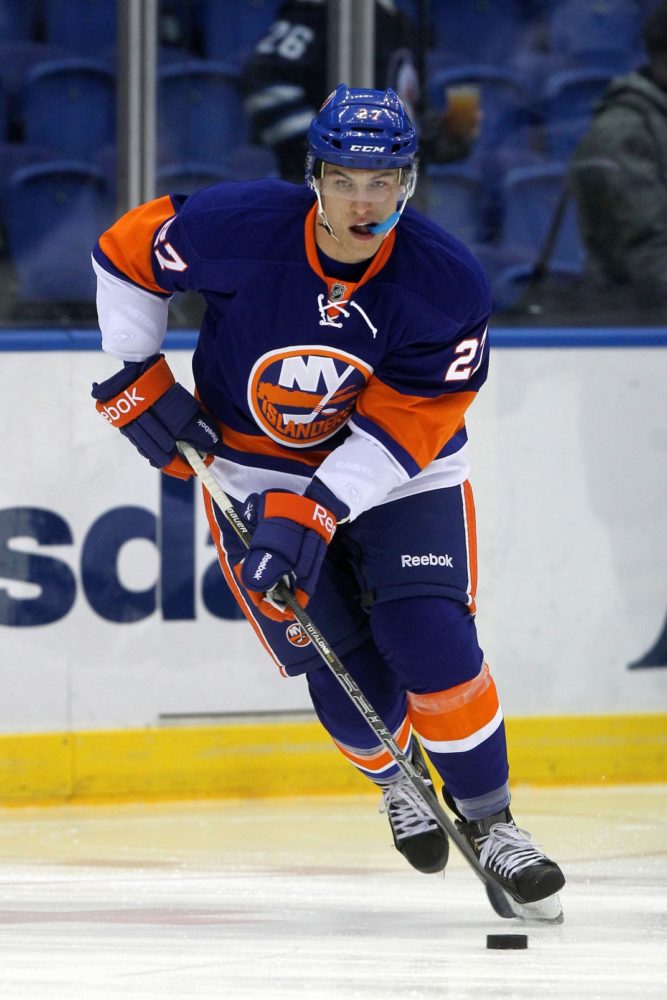 The Islanders' new first line of Anthony Beauvillier, Joshua Ho-Sang and Anders Lee wreaked havoc against the Buffalo Sabres on Sunday. Accounting for three of the team's four goals, they controlled the puck and were exciting to watch. Ho-Sang has been dynamic since he was called up, but Beauvillier has just recently found his offensive game. Playing an energy role early in the season, Beauvillier has matured incredibly. There's no doubt now that he is a dependable and exciting NHL center. With Michael Dal Colle and Mathew Barzal ready to make an impact soon as well, the Islanders have pieces in play to either trade or develop for the future. Much like the Toronto Maple Leafs, the Islanders appear to have the youth needed to be an exciting offensive team for years to come.
Defense Not Defined by Numbers
The Islanders are ranked 25th in goals against. How they are in the playoff picture with that stat is scary. Much of that poor play in their own zone, however, is attributed to their early-season struggles. Under former coach Jack Capuano, they fought to get back to NHL .500. Under interim head coach Doug Weight, they've been far better in their own zone. They've also managed to fight their way out of the Metropolitan Division cellar and play important games the rest of the season.
Calvin de Haan's play this season alongside Dennis Seidenberg has been excellent. If this season's defense should be defined by its success, it should be de Haan's. Not bitten by the injury bug that has limited Johnny Boychuk or hampered Travis Hamonic all season, de Haan has been a revelation. He's played so well that the Islanders may be forced to protect him in the expansion draft this summer. If there were a few positives to take away from this up-and-down season from the Islanders, de Haan's play is definitely one of them.
Goaltending Quagmire Has to End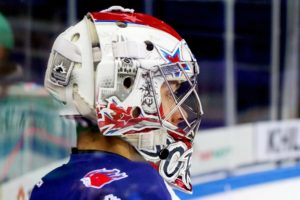 This season has proven that Thomas Greiss can handle the load in net. However, he's not a 50-plus-games-a year-goalie like many NHL starters. A fringe starter that can steal games, he needs support. If the Islanders are going to challenge for a playoff spot for the rest of this season or in the future, the load in net will have to be shared. Whether that's Jarolsav Halak, JF Berube, KHL star Ilya Sorokin or hot stud prospect Linus Soderstrom, the Isles have options. However, they can't afford to waste another year with three goaltenders. They need a plan and one they can stick to. The Isles have much talent on the forward lines and a more-than-solid top-six defensive core. Simply put, the Islanders' goaltending situation is holding them back. With youth ready to jump in, though, it's a situation that can easily be remedied.
Future So Bright, You Gotta Wear Shades
Ho-Sang, Beauvillier, Barzal and possibly Dal Colle and Sorokin should all be on the ice at some point next year. That notion of the youth with Tavares and company is exciting. It's also proof that the team's best days are far ahead of them.