New York Islanders' prospect Robin Salo has certainly turned some heads with his play in the 2020-21 SHL season.
The Islanders drafted Salo in the second round, 46th overall, of the 2017 NHL Draft. The Finnish defenseman is best known for his strong skating, balance, mobility, impressive vision, reading the forecheck and poise when pressured. He also has been proven to be effective in all three zones on the ice, giving him the flexibility to be used in all game situations.
His profile had been average for a while, however, Salo has taken his game to the next level at 22 years old skating for Örebro HK of the SHL, Sweden's top professional league.
It took Salo some time to adjust to his newfound elevation. Upon his draft year, he skated for Vaasan Sport of the Liiga and was leaned on for heavy minutes. After being selected by the Islanders, he left Vaasan Sport and began skating with SaiPa. Skating in the highest professional league in Finland, through 46 games, he averaged 23:28 minutes of ice time, and by February of that year, Salo was among the leaders in ice time. In fact, he broke the 25-minute mark regularly, and on two occasions, broke 28 minutes of ice time. Salo's nearest teammate skated a full two minutes per game less than him. The rate at which he was utilized was high, however, it didn't result in much production on the scoresheet.
"At first glance, his underlying numbers in those minutes didn't flatter him. He played to a 45.8 Corsi For percentage. But a closer look revealed he was a driver on the worst possession team in the league (SaiPa were 44.2 CF% as a team) and that he was a victim of the worst on-ice luck on the team, with a team-low PDO. He was also asked to play tough defensive minutes." (from 'The Gifted: How Islanders prospect Robin Salo dominates without being flashy' – The Athletic – 05/06/20)
Now in his first full season with Örebro (after 12 appearances in 2019-20), Salo has taken his game to a whole new level as the anchor of the Örebro blue line.
"In terms of play-driving, Salo is still a good player for Örebro," said Anderson. "According to BetterThanAMonkey (yes, it's a hockey analytics page), Salo leads the team in Corsi-for on the season with a 413. His 50.1CF% however is fourth on the team." As far as the charts and graphs are concerned, Salo checks out as one of the better defenders in the SHL. As for raw statistics, those look good too.
In 37 games played during the 2020-21 SHL season, Salo has recorded 25 points (5 goals, 20 assists), as Örebro's third leading scorer, first among defenseman. SHL-wide, Salo is sixth overall amongst defenseman in scoring.
Scott Wheeler of The Athletic stated back in May 2020, "At all times, he's working with what he has, getting the most out of his game and driving results. There may not be anything spectacular about it. He may not have any one skill that pulls you out of your seat. But he is calculated in approach, confident in who he is and talented enough to make plays in all three zones."
One thing is for sure, he certainly is confident and talented enough to make plays in all three zones. However, it looks as though Salo has flipped the script on not having "anything spectacular about (his game)". He's now emerged as a stand-out two-way defenseman who knows how to drive an offensive opportunity, while also ensuring the puck stay's out of his own net.
Salo's Future
The Islanders have certainly done well with developing in-house defenseman, but Salo has flourished all on his own. He's due for a contract at the end of the 2020-21 season, and general manager Lou Lamoriello is going to want to bring Salo to North America and get him skating on NHL regulation-sized ice as soon as possible.
A potential top-4, puck-moving defenseman in Salo gives the Islanders another top of the line defense prospect along with Samuel Bolduc and Bode Wilde, in addition to Noah Dobson, who is making a name for himself at the NHL level. There sure is plenty to be excited about in the future of Islanders' defensemen, which is good news for a thin Islanders prospect pool.
Want more Islanders content? Check out the Nassaumen Hockey Podcast, hosted by The Hockey Writers authors James Nichols and Jon Zella. Follow on Apple Podcasts, Spotify, and Google Podcasts!
---
---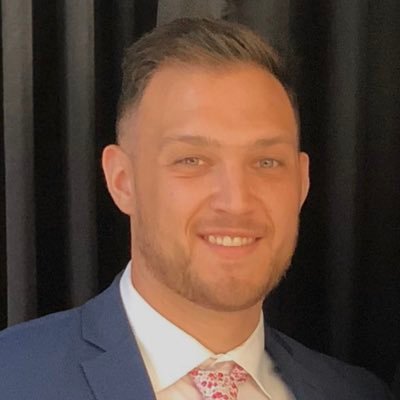 James is a THW New York Islanders writer and podcast host of Nassaumen Hockey Podcast. A trusted source for Islanders content for many years at THW, James is passionate about keeping Islander fans up to date on the latest in Islanders news. Other content contributions also include his Co-Editor-in-Chief status for NYIslesBlog.com. For interview requests or to provide content info, follow James on Twitter.