Andrew Ladd has come to terms with the New York Islanders on a seven-year deal that will see the left winger be paid $5.5 million per season. Ladd brings veteran experience and a championship pedigree to an Islanders team looking to take the next step. Winning the Stanley Cup twice, with Carolina in 2006 and Chicago in 2010, the 30-year-old left winger will be a welcome fit in the Islanders lineup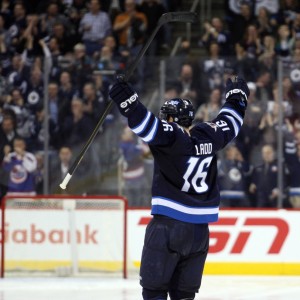 With the threat of losing both Kyle Okposo and Frans Nielsen, the Islanders were in dire need of a top-six caliber forward. The 6 foot 3, 200-pound winger will be a large scoring presence for New York, and pairing him with John Tavares could be a lethal combination for the Isle's.  In 769 games, Ladd has scored 210 goals and added 256 assists for 466 points. Last season, Ladd tallied 25 goals and 21 assists for 46 points split between Winnipeg and Chicago.
Ladd has posted at least 40 points in each of the last six seasons, including 46 in 48 games during the lock-out shortened season in 2012-13. Consistent scoring is something the Islanders have needed for a while with players like Brock Nelson, and Ryan Strome both posting points in streaks rather than on a consistent basis.
The Islanders will likely deploy Ladd in a similar way to how they deployed Kyle Okposo in past years. John Tavares can hold his own, but the Islanders have been wise to give him a big-hitting, fearless winger throughout his career in New York to help lighten the load that comes with vigorous top-line duties.
Both Ladd and the Islanders have strong Stanley Cup aspirations, and with a playoff appearance in three of the last four years, Ladd clearly saw a golden opportunity. The Islanders have failed to get past the second round in any of their last eight playoffs series, and Ladd has been craving another Cup for over six years; the hunger is there for both parties, it's just a matter of making it happen.