Everybody loves a good reunion story, and late Thursday evening, rumors began to swirl that the Winnipeg Jets would pull one off. On Friday morning, Darren Dreger confirmed that the Jets had indeed acquired center Paul Stastny from the Vegas Golden Knights, pending a trade call. In return, the Jets receive a 4th round pick in 2022 and depth defenseman Carl Dahlstrom.
The move makes sense for both teams. The Jets reunite with a center who got away as a free agent just over two years ago after general manager Kevin Cheveldayoff acquired Stastny from the St. Louis Blues at the 2018 trade deadline. But for the Golden Knights, the value is not so much in the draft pick they receive, but in the $6.5 million in salary cap space they clear by trading the 34-year-old veteran.
Stastny's Two Seasons in Vegas
After signing a three-year, $19.5 million contract with the Golden Knights in 2018, Stastny continued to be the player he has always been. Indisputably a top-six center, he has struggled to establish much of an identity beyond that of a good player who serves an important role. But teams will pay for that, and the Jets hotly pursued Stastny before the Golden Knights signed him, after the center had 13 points in his 19 regular season games in Winnipeg and added 15 more in 17 playoff games.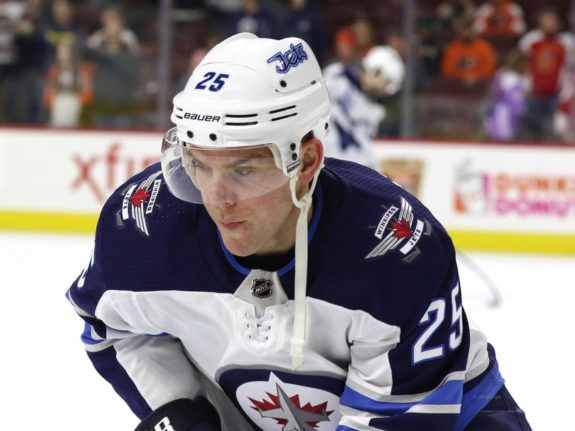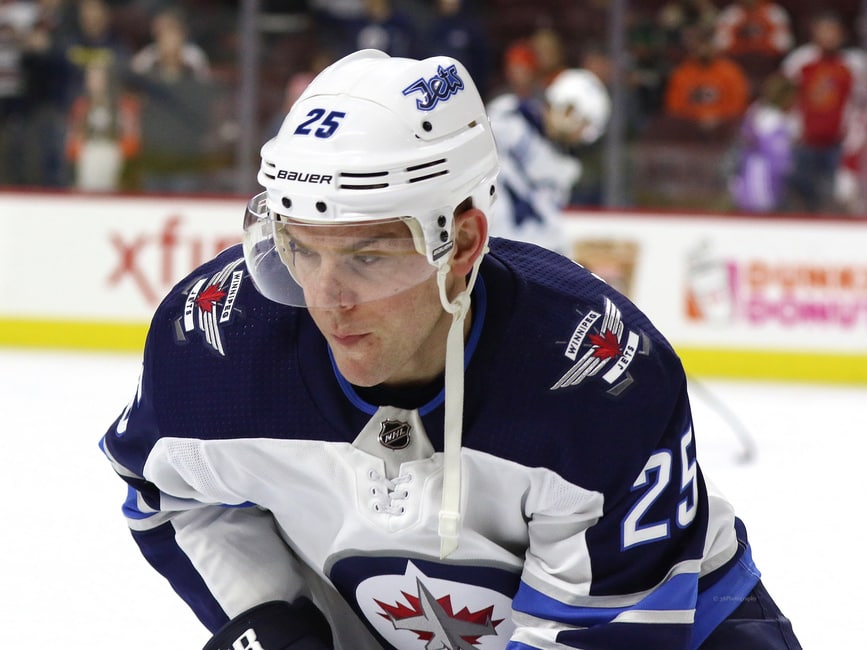 In the desert, Stastny struggled to establish much of a significant role. Hampered by injury in his first season, he played just 50 games in 2018-19, but he managed 42 points in that time. He was once again strong in the playoffs, adding eight points in Vegas' controversial seven-game series against the San Jose Sharks.
In the 2019-20 season, shortened by COVID-19, Stastny played all 71 games of the Vegas season. But he seemed to lose a step overall, finishing with just 38 points. Still, he maintained his always stellar faceoff percentage, finishing at 54.8 percent, above his career 54.0 percent total. Even so, pressed up severely against the salary cap, he became a player the Golden Knights could afford to lose, which made him a tradeable asset in the offseason.
Do Jets Have a Need?
The bigger question in this deal is whether the Jets really needed Stastny. Winnipeg unquestionably needs depth scoring. Despite having four players in the top 30 in NHL scoring last season — the only player with that many on the list — they were just 16th overall in scoring as a team. Stastny can strengthen that directly and, presumably, bring his linemates on a lower line with him. But is that a significant enough advantage to offset the $6.5 million cap hit, especially with so obvious a need on defense?
Cheveldayoff has answered the question in the affirmative. He had just over $11 million to play with before acquiring Stastny, with a slew of unrestricted free agents (UFAs) and restricted free agents (RFAs) remaining unsigned. Rumors of a potential Patrik Laine deal continue to swirl. The Jets have plenty of unanswered questions remaining in their offseason as free agency day kicks off.
The Pietrangelo Factor
An even bigger shadow looms over this trade: top UFA Alex Pietrangelo, who remains unsigned by the Blues. Theoretically, either team could be pursuing the right-handed defenseman, but Vegas are strongly linked to him in the rumor mill. Could trading Stastny be their key to clearing up the requisite salary cap space? We could know as soon as noon eastern.
---
---