The Winnipeg Jets' blue line is set to be tested again in Game 5 of their first-round playoff series with the Minnesota Wild. They'll be without the services of Josh Morrissey, who was slapped with a one-game suspension Thursday for cross-checking Eric Staal in Game 4.
Jets Can Depend on Defensive Depth
Losing Morrissey for Game 5 is a big hit to the Jets, no doubt. The 23-year-old averaged just over 20 minutes of ice time in their first four playoff matchups. It also depletes the team's d-corps even more — they entered the series without the services of Dimitry Kulikov and Tobias Enstrom, and lost Tyler Myers to injury in Game 3.
The Jets are equipped to succeed even without Morrissey in Game 5. Their defensive depth is one of their strongest points — and has kept them afloat all year.  The team didn't just survive but managed to thrive, through a litany of injuries to their backend all season.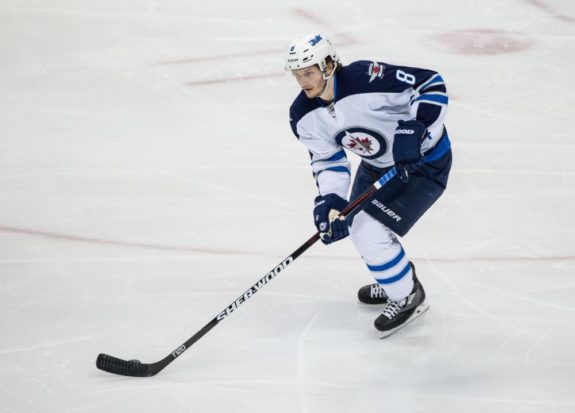 Kulikov missed 20 games. Enstrom was hampered with a laundry list of ailments and only played 43 games. Jacob Trouba missed 20 games due to an ankle injury. These injuries to key personnel would have been enough to sink many other NHL teams.
Depth d-men Joe Morrow, Ben Chiarot, and Tucker Poolman have worked hard. They admirably filled the voids left by these injuries and helped the Jets navigate to a historic 52-win season. Across the board, whoever was called on to plug a gap this year exceeded expectations.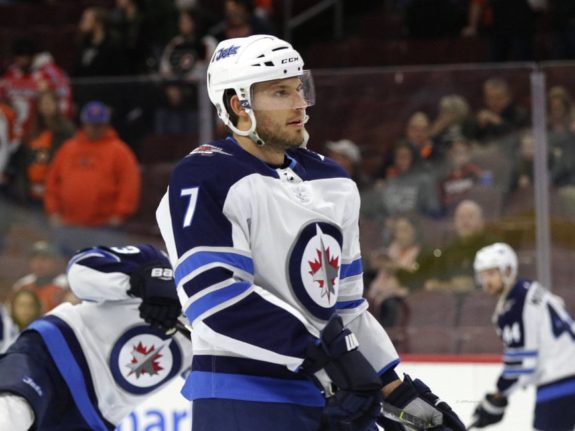 These players will have to shoulder even more responsibility in Game 5. However, exactly who will play in Game 5 and how many minutes they'll log is unclear. There are a few defensemen who may be ready to re-enter the fold.
Are Enstrom and Myers on the Mend?
Jets coach Paul Maurice is a firm believer that loose lips sink ships, especially during playoff time. After Game 3, he kept his lips zipped when asked about Myer's and Enstrom's status and refused to provide any updates. He even said, tongue-in-cheek, Winnipeg Sun sportswriter Ken Wiebe could do the updates himself and asked the media members to "see Ken" when they kept peppering the bench boss with questions about the pair.
Sami Niku is taking part in #NHLJets practice. No Toby Enstrom or Tyler Myers.

— Sara Orlesky (@saraorlesky) April 19, 2018
Neither Myers nor Enstrom practiced Thursday at the Bell MTS IcePlex. When reporters tried to squeeze some info out of Maurice after practice — which is about as easy as squeezing blood from a stone these days — Maurice stuck to his script, saying Myers was a game-time decision. However, Ron MacLean said he heard Myers would be good to go Friday, fuelling even more speculation.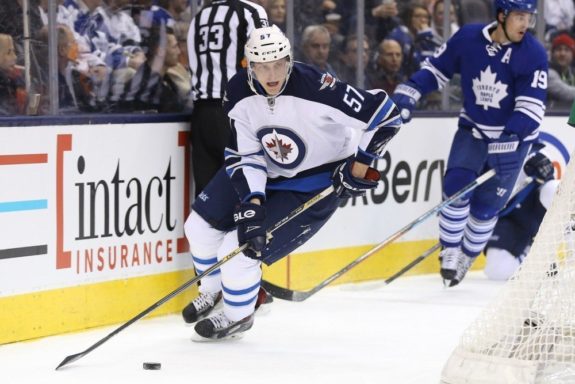 Maurice's less-than-forthcoming approach, obviously designed to keep opponents guessing, keeps fans and sportswriters guessing and makes it difficult to determine exactly who will be in and who will be out of the lineup on Friday. If either Enstrom or Myers is ready to go, they'll obviously slot in.
Niku's Ready to Roll
If Enstrom and Myers can't go, however, it opens the door for a formidable Finn. On Thursday morning, the Jets called up Sami Niku — who had a sensational season for the Manitoba Moose and was honoured with a number of awards.
The 2015 seventh-round pick shattered expectations in his rookie campaign. He showed off his explosive speed, offensive upside, intelligence, and puck-moving ability all year in the AHL, finishing with 54 points and a plus-17 rating.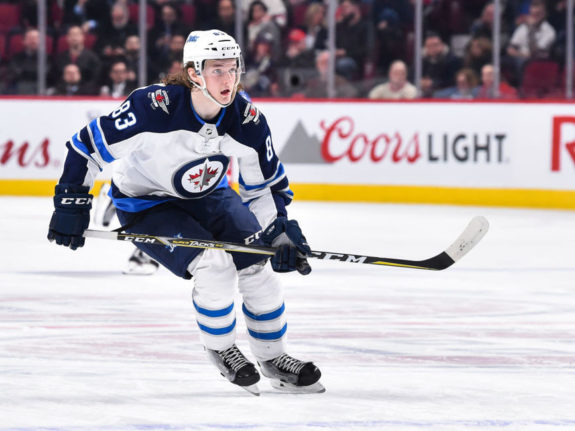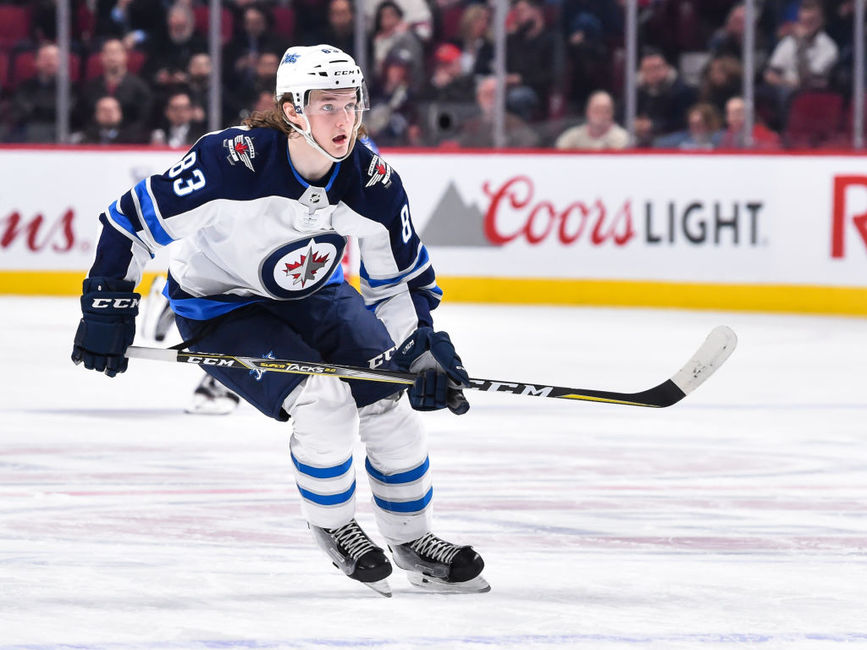 Niku had a memorable NHL debut against the Montreal Canadiens in early April, when he scored his first NHL goal. Maurice has confidence in the 21-year-old if he has to dress him for Game 5.
"He's good at getting the puck quick and then moving it quick and then he can find those holes," Maurice told Scott Billeck after Thursday's practice.  "He doesn't seem overly phased by the stag."
While who will be patrolling the blue line for the Jets in Game 5 isn't certain, there's one thing that is: they can win the series even with Morrissey as a spectator.