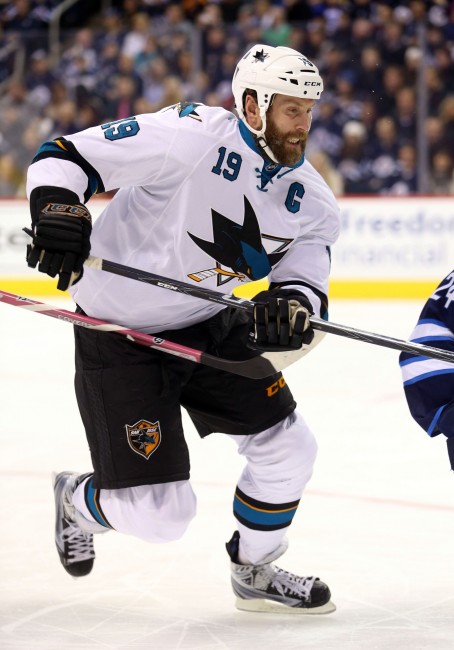 Thornton Escalates the Issue
At around noon on Friday, March 13, 2015, news broke of a quote from San Jose's former captain, Joe Thornton, that criticized his general manager.
Simmering issues boiling over in SJ. #SJSharks Thornton on latest from GM Wilson on taking away the 'C': "Doug needs to shut his mouth."

— David Pollak (@PollakOnSharks) March 13, 2015
Many fans are aware of the silent, yet prominent feud between Doug Wilson and Joe Thornton/Patrick Marleau. The biggest development of this saga was Wilson stripping Thornton of the captaincy after the playoff collapse against the Los Angeles Kings last season. This occurred after both Marleau and Thornton were subtly blamed for losing that opening round series by their general manager. Though they were never asked to waive their no-trade clauses that summer, it was implied that Wilson was willing to try and move them.
For more information about the incident and it's background, read my fellow colleague's (Andrew Bensch) article here.
Who Belongs in San Jose?
With this shocking new development, one can assume that one of the parties involved– either Wilson or Thornton– will no longer be affiliated with the San Jose Sharks come October. The question is: who?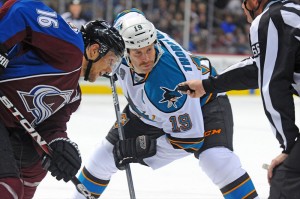 From my point of view, there is no doubt in my mind that it is Thornton who should remain part of the organization over Wilson. Jumbo is still a high quality player and a fantastic leader despite being relieved of the captaincy. The most notable and public display of his leadership skills was his reaction to people criticizing Tomas Hertl after his four-goal game against the New York Rangers in 2013. Taking the heat off of a young star and distracting the media with a ridiculous comment is exactly what a good captain should do.
Wilson, on the other hand, has seemingly killed the morale of the franchise and has started dilemmas with a number of people associated with the team. This may even include head coach Todd McLellan in regards to moving Brett Burns to back to defense. He has failed to attract quality players in the free agency market and spearheaded the atrocious offseason of 2014. The Sharks' general manager has pulled off some fantastic trades and deals in the past, including the move that brought Thornton to Silicon Valley in the first place, but those days are way behind him. Because of the turmoil he caused in San Jose, it is unlikely that talented skaters will choose to sign with the Sharks as opposed to other, more established franchises. Wilson built this team up and made it into a real contender. But now he is tearing it down like a kid done playing with his Legos. He needs to be let go.
Drew Weber is a columnist for the San Jose Sharks at The Hockey Writers. He previously wrote articles and appeared on podcasts for Teal Town USA (formerly Pucknology) and contributed briefly to Fear the Fin. You can follow him on Twitter at @puck_over_glass.