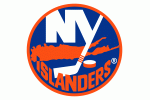 Earlier in the month of January, a publication was released that chronicled the best 25 players under the age of 25. However, the article's author decided that John Tavares of the New York Islanders was not a worthy mention. Players such as Sergei Kostitsyn, Michal Neuvirth, and Semyon Varlamov were ranked ahead of Tavares based on Corsi rating and another metric that the author dubbed "Clutch Performance Index".
The players that made this list goes as follows:
1. Jonathan Toews
2. Sidney Crosby
3. Nicklas Backstrom
4. Patrick Kane
5. Tuuka Rask
6. Steven Stamkos
7. Claude Giroux
8. Anze Kopitar
9. Phil Kessel
10. Drew Doughty
11. Carey Price
12. Bobby Ryan
13. Jordan Staal
14. Milan Lucic
15. James Neal
16. Marc-Edouard Vlasic
17. Chris Stewart
18. Alex Pietrangelo
19. Seymon Varlamov
20. Patrick Berglund
21. David Perron
22. Bryan Little
23. Kris Letang
24. Sergei Kostitsyn
25. Michal Neuvirth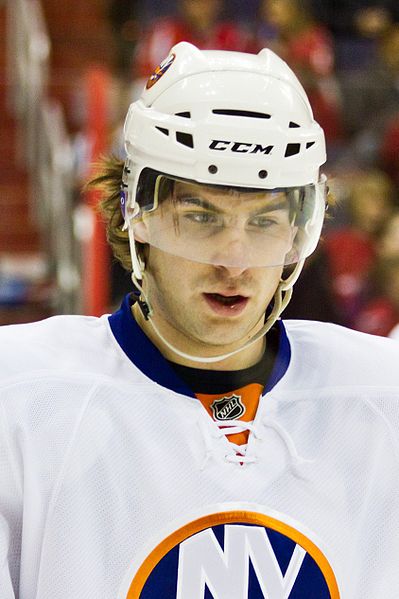 As the month of February rolled around, the three stars for the month of January were released and Tavares headlined a group with names such as Malkin and Rinne in the mix. Even though Tavares finished ahead of Malkin and Rinne in January's selection, JT's stellar play in the first month of the new year illustrated why the forward deserved to be in the top 25 under 25.
What was remarkable about Tavares' 22 points in 13 January games was the fact that he was only held off of the score-sheet once and registered 4 game winning goals in that span. While Tavares was white-hot during the month of January, lets take a closer look at the reasoning for JT's snub:
1.) "Soft" Minutes – The article's author claimed that John Tavares received the benefit of starting his play in the offensive zone as opposed to the defensive zone. The author's reasoning was sound when he argued that Tavares would see an increase in offensive production since he always started in the offensive zone. However, Tavares' career point per game average indicates that the forward gets the job done when relied upon.
So what if Tavares wasn't being sent out against the other team's top lines? Isn't it the job of the head coach and the hockey team as a whole to take advantage of an opponent's weaknesses and use its talents to its own benefit? I think so.
It's easy to ignore a player because he gets the added advantage of starting in the offensive zone more often than not, but such a stat would be more telling if Tavares failed to produce in these situations. If Tavares delivered soft play during "soft" minutes, it'd be understandable, but what do you expect when you put a top line player against non top-line competition? Tavares' stats could be boosted because he's not performing against top line competitors, but the forward must still drive, put the puck on net, and feed his linemates to get results. Tavares exploits these "soft" minutes as any elite player would, it's simply a match-up advantage for the center, something that shouldn't be used against him.
2.) Lack of success on defense – The author argued that JT hurts the Islanders defense when he isn't paired with the likes of Matt Moulson, P.A Parenteau, and Kyle Okposo (his most frequent line-mates). One might look at this statistic and believe that Tavares being paired with other teammates would actually be a negative, but what happened to any mention of the defensive pairings playing with Tavares?
If you're a fan of NHL hockey, then you know that the Islanders play many minutes without a top d-man. Andrew MacDonald and Travis Hamonic are serviceable and developing d-men, but what should we make of blue-liners such as Staios, Jurcina, Eaton, and Mottau? The latter collection of defensemen have obviously withstood the test of time in the NHL, but are constantly relied on for big minutes and situations for the Islanders, something that works against the Islanders at times. It is absolutely perplexing how three of JT's offensive line-mates are mentioned as having an impact on his defensive work, but any mention of defensive support from the d-men (or lack therof) and its impact on Tavares' defensive play is non-existent.
To his credit, Tavares has gotten much stronger in terms of puck possession and skating. In his first two years in the league, Tavares registered a combined -31 rating, but has significantly improved upon that statistic this season as he comes in with a +4 rating in 49 games.
Coming out of the draft, some of the biggest knocks against Tavares were his lack of strength and his sub-par skating. Since JT has drastically improved in those two fronts, better defensive work will also be produced as a result of better skating and an increased ability to stay strong on the puck. Tavares should most certainly be held responsible for his own defensive work, but snubbing the third year center (because of purported defensive issues) from the list without acknowledging that there are defensive holes on the team's defense is doing the forward a great injustice to say the least.
3.) "Clutch Performance Index" – CPI was a stat that was invented by the article's author and actually takes away the most from Tavares. Yes, in his three years on Long Island, Tavares has been a very streaky player. At times Tavares will go through lengthy goal droughts and then pour it on when he snaps out of the funk. However, to say that Tavares' points are not as clutch as those from Matt Moulson and P.A Parenteau, is just unfair.
Tavares' most recent 4 point effort against Carolina helped the Islanders gain two crucial points. While the Islanders gave up a 2-0 lead in the third period of the contest, Tavares immediately responded with the game's winning tally. Just weeks before, Tavares potted both of the Isles' goals in a 2-1 OT victory against the Canes. Not clutch enough, huh?
When Tavares arrived on Long Island, names such as Matt Moulson and P.A Parenteau were greeted with a "Who?!" response. Developing prospect Kyle Okposo's name carried more weight than those of Moulson and Parenteau. Moulson was regarded as a player that was better suited for playing lacrosse and Parenteau was a New York Rangers cast-off that was picked up by the Isles.
So what happened in that time span? Did Moulson and Parenteau simply flourish on their own and find their stride in an organization that gave them a chance? Maybe, but that wouldn't be telling of the whole story.
The simple fact is that Tavares makes his line-mates better. His hockey IQ and on-ice vision is through the roof and there's a reason why Matt Moulson, P.A Parenteau, Kyle Okposo and others experience a boost in production when playing alongside the top-line center. Saying that Matt Moulson's and P.A Parenteau's tallies are more "clutch" than Tavares' is simply untrue. Tavares is an unselfish teammate and a player that would do anything to create and capitalize on a scoring opportunity, even if it means dishing out the puck to his line-mate when he can attempt to pad his own totals.
4.) General Inexperience – The article's author cited Tavares' NHL inexperience (less than 3 years) and playoff inexperience as the last determining factor for leaving JT off of his list. This last reason gives an explanation as to why players such as Sergei Kostitsyn, Semyon Varlamov, and Michal Neuvirth were chosen to the top 25 under 25 list, but it is flawed reasoning nonetheless.
All of the aforementioned players have gotten to experience the playoffs in their young careers, but getting that playoff experience wasn't a result of individual play, it was a product of team play. The Nashville Predators and Washington Capitals have been playoff contenders for the last several seasons and have had significantly better teams than the New York Islanders. Judging Tavares because of his team's youth and inexperience is out of place. If anything, Tavares should receive more credit for committing himself to an organization that hasn't immediately surrounded him with super-star talent.
How could the Isles' inability to make the playoffs work against Tavares being in the top 25 under age 25? Simple, it can't!
John Tavares is just one player on a team. In order to earn a playoff berth, a team must play like a unit. When you have a developing and young product such as the Islanders, you simply cannot expect the talent to gel and click overnight and transform into a powerhouse. Selecting a player to such a list because they have played in the playoffs isn't a reflection of the individual player's talent; it is a reflection of team effort. Tavares will gain his experience with his current team and will therefore build chemistry with teammates that have had to endure the same trials and tribulations. So what if JT is inexperienced? As he has shown, there's a reason why he's currently fourth in the league in point totals.
After careful consideration….
There should be no reason that John Tavares should have been excluded from the list of top 25 players under the age of 25. Tavares has shown marked improvement in each of his three years at the NHL level and has shown that he is ready to lead the Islanders franchise back to glory. Tavares' skating, strength on the puck, and point production have all steadily increased as he gains experience at the professional level. JT won't be left off of this list for too long as he has shown that at age 21 he is one of the most exciting and talented players under the age of 25.
If you don't believe me, just check out the kid's superb hand-eye coordination and tell me if you're not convinced: