On Wednesday night, Connor McDavid did several things that he has never done in his 156 game OHL career.  Among his latest accomplishments, he got both his 1st hat trick and 4 goal game as an Erie Otter.  He also recorded his 1st 6 point game of his OHL career.
As good as McDavid has been all season, his game on Wednesday against the Guelph Storm was the best game he has ever played as an Erie Otter.  Considering the number of amazing games he has had, this is saying something.  His coach agreed.
"I would think this one would be number 1", Otters Head Coach Kris Knobloch said of McDavid's performance.  "There's certain goals that come to mind, a couple of OT winners.  But for a 60 minute game, this is probably it."
Now @cmcdavid97 records his first 4-goal game – and ties the @ErieOtters single-game record in the process…it's 7-4 with 6:12 left #erie

— Erie Times-News | GoErie.com/Sports (@GoErieHockey) February 26, 2015
McDavid's performance takes on added significance, when you consider that the Otters played the game shorthanded to start.  The team was missing 2 starting defenseman, Patrick Murphy and Troy Donnay, to different ailments.  Thus, the Otters played the game with 5 defensemen.  To make matters worse, Cory Genovese got 5 and a game for checking to the head.  The Otters played the balance of the game with only 4 defensemen.
In response to this adversity, McDavid put the team on his back.  He opened the scoring on the power play just 6:29 into the game.  Then 2:19 later, he scored again, in spectacular fashion.  The suspense then turned to if he could complete his 1st OHL hat trick.
After several chances, McDavid finally completed his 1st hat trick, at :49 of the 3rd period.  It made the score 5-2 Otters.  Guelph then answered with 2 goals in only 1:40, to make the score 5-4.  That's as close as Guelph would get.
After Darren Raddysh scored unassisted to make it 6-4, McDavid connects for his 4th goal of the game.  And then just 1:30 after that, he assists on a Nick Baptiste goal to put the game out of reach.  When the dust had finally settled, McDavid had his 1st 6 point game of his career.
McDavid's Season To Date
McDavid's 6 points on Wednesday now gives him 98 points on the season, in just his 37th game.  That is a remarkable 2.65 points/game.  Even more remarkable, is his position in the OHL scoring race.
Remember that McDavid missed 20 games thanks to a broken hand. Most players at the top of the scoring race have played at least 50 games.  McDavid currently sits tied for 4th in scoring with his 98 points.  He trails only Christian Dvorak's 100 points, teammate Dylan Strome's 104 points, and Mitch Marner's 110 points.  McDavid has played in 16 fewer games than Marner.
McDavid has 36 goals and 62 assists in those 37 games.  His +/- is a remarkable +49.  He is also on a 22 game point streak.  He has points in 36 of the 37 games he has played in.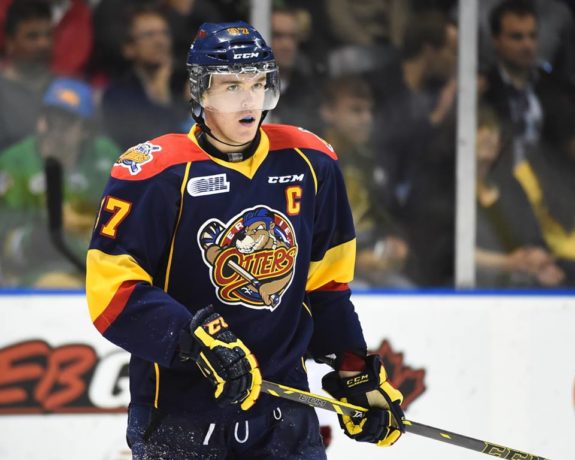 McDavid has an opportunity to finish the season with even more impressive feats.  He is currently on pace to finish with 128 points.  That point total would tie the all time franchise record for the Erie Otters, set just last season by current Toronto Marlies player Connor Brown.
McDavid can also finish as the OHL's top scorer, despite missing 20 games.  Marner is on pace to finish with 130 points.  That race will go all the way to the end.
What more can we say about Connor McDavid?  Just when we think he runs out of achievements, he reaches new levels.  He is getting faster.  He is getting stronger.  He is only going to get better.  The hype and the attention he gets, every bit of it, is justified.  Wednesday was just another example of that.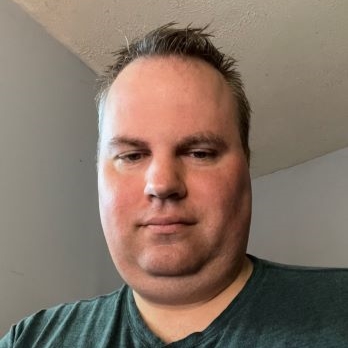 I am a fully credentialed writer who covers the Columbus Blue Jackets, Cleveland Monsters and Erie Otters as well as the Ontario Hockey League and NHL Draft. The 2021-22 season will mark eight seasons with the Hockey Writers. I am also the site's Credentials Manager.