Kevin Hayes is about to become a big name in the NHL, at least for a little while.
If not signed with the Chicago Blackhawks by Friday at midnight, which is looking (and sounding) unlikely, Hayes will become a free agent on Saturday morning.
Who is Kevin Hayes?
Hayes is a former first-round draft pick, selected 24th overall by Chicago in 2010.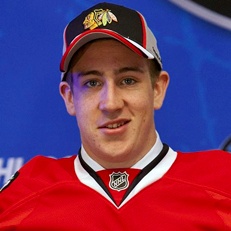 He's a 6-foot-3, 213-pound forward, a right-winger with the potential to play centre.
He's 22 years old and might be NHL-ready this fall.
He finished second only to Boston College Eagles teammate Johnny Gaudreau — aka Johnny Hockey — in NCAA scoring with 27 goals and 65 points in 40 games this past season.
Hopefully that's enough to get your attention. Or check out this tribute video, but be ready to mute the music. You are welcome for the warning.
Why should people care?
Hayes is about to follow in the footsteps of Blake Wheeler and Justin Schultz, among others, who have taken advantage of an eligibility rule — or used a loophole, in other words — to become an unrestricted free agent.
Because Hayes played in college, the Blackhawks were unable to sign him without forcing him to forego his NCAA eligibility. He played all four seasons, thus delaying Chicago's ability to sign him until Boston College's season ended earlier this year.
The Blackhawks still had a window to get a deal done, but now there is a deadline looming that would see Chicago lose his rights, which is the expected outcome.
Long story short, if a drafted prospect plays four full NCAA seasons without being signed by his NHL club, he can "de-register" from school and be free to sign with any team.
Wheeler, the fifth overall pick in 2004, remains the most high-profile case to date. The 6-foot-5 centre out of the University of Minnesota turned down a maximum entry-level contract offer from the Phoenix Coyotes and instead signed with the Boston Bruins in the summer of 2008.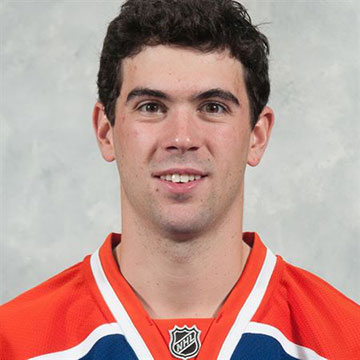 Schultz, a second-round pick in 2008, spurned the Anaheim Ducks in similar fashion two years ago. A media frenzy ensued as almost every team sought after the former Wisconsin Badger's services, with the Edmonton Oilers eventually inking the offensive defenceman to a two-year pact. At least in Canada, Schultz's sudden availability became the NHL's version of The Decision.
Hayes may not command the same level of interest as those two on the open market, but he'll still have plenty of suitors.
What made him go this route?
Fair question, and only Hayes and his agent hold the answer to that one.
The common assumption is that there will be better opportunities elsewhere, a team with less forward depth that is willing to guarantee him NHL playing time this season. On a two-year deal similar to Schultz's, Hayes could cash in on his second contract quicker than the standard three-year entry-level system.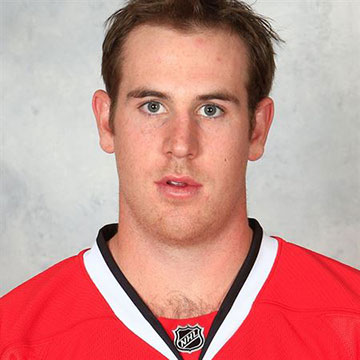 There may also be more to this story than meets the eye. Chicago previously owned the rights to 24-year-old Jimmy Hayes, Kevin's older brother, but traded him to the Florida Panthers for Kris Versteeg last November.
Could there be lingering hard feelings over that move? It's another possibility, given that Chicago had acquired Jimmy's rights from Toronto on the same day it drafted Kevin in 2010. Do the brothers want to play together? Perhaps.
Where will he end up?
Until the clock strikes midnight, Chicago cannot be ruled out. The Blackhawks have first dibs and negotiations may very well be ongoing, but Chicago's brass has seemed indifferent to whether Hayes stays or goes. There has been nothing to indicate they are making Hayes a priority this week, nor has there been any confirmation that a contract offer is or ever was officially on the table. The Blackhawks may take the stance of "he has options and we are going to let that process play out."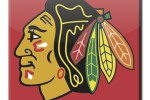 Chicago isn't desperate to sign Hayes, not with Patrick Kane and Marian Hossa already bona fide stars on the right side, followed by Versteeg, Ben Smith and Jeremy Morin. He could maybe squeeze in there somewhere, but the Blackhawks could also make do without. It doesn't get any easier at centre, with Jonathan Toews, Brad Richards and Andrew Shaw occupying the top three spots for 2014-15. Also waiting in the wings as a top prospect is 2012 first-rounder Teuvo Teravainen.
Chicago would receive a compensation draft pick in 2015 — the 24th selection in the second round — if Hayes isn't retained, and that might be the preferred route for both parties.
As to where Hayes could land, a handful of frontrunners have emerged for a variety of reasons, ranging from familiarity to opportunity. There will almost certainly be more than five offers — possibly as many as 20 — for Hayes to consider. He's stayed silent regarding his preference(s), so a surprise may still be in store, but these teams seem like the best fits on paper.
Calgary Flames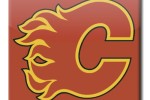 Pros: Reunited with his former Boston College linemates, the aforementioned Gaudreau and Bill Arnold. That trio combined for 77 goals and 198 total points in 40 games. Their chemistry is undeniable, although it is highly unlikely they would all start the 2014-15 season in the NHL. It is more likely that they could stay together and start their professional careers on a line with the AHL's Adirondack Flames. Brian Burke still has a say in this roster makeup and he's always liked players with size, so that bodes well for Hayes.
Cons: Moving to Canada and living in Alberta could be intimidating, a very foreign place one would think for a young man from Dorchester, Mass. Alberta does offer relatively low taxes for NHL players and Calgary isn't the worst place in the world, but his signing would be front-page news in a Canadian market, so that comes with inherent expectations. There's also the issue of the Flames having a very similar player already on the roster, a hometown kid by the name of Joe Colborne who recently signed a two-year extension worth $1.275 million annually. The 24-year-old Colborne is listed at 6-foot-5 and 213 pounds. He's also a former first-round pick, 16th overall in 2008, and a natural centre who could end up getting pushed to the wing with Calgary using its two most recent top-10 picks on centres, Sean Monahan (6th in 2013) and Sam Bennett (4th in 2014). High hopes remain for 25-year-old Mikael Backlund, while 30-year-old Matt Stajan still has four years left on his contract with a modified no-trade clause. Jiri Hudler and David Jones are the right-wingers currently penciled into scoring roles, along with prospect Sven Baertschi.
New York Rangers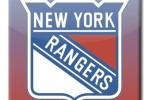 Pros: Hayes is apparently BFFs — or at least good friends — with Boston College alum turned Rangers winger Chris Kreider. That's the link here and some think it's a strong enough bond to bring him to the Big Apple. That the Rangers are fresh off an exciting run to the Stanley Cup final might also weigh in Hayes' decision, having experienced an NCAA championship win in 2012 alongside Kreider. Glen Sather and his scouting staff have taken a liking to NCAA players over the years, from drafting Kreider, Derek Stepan and Carl Hagelin, to acquiring Ryan McDonagh, to signing fellow free agents like Cam Talbot, Mat Bodie and who could forget when Matt Gilroy was the coveted fish everybody was trying to catch.
Cons: Hayes would be behind, in no particular order, Martin St. Louis, Rick Nash and Mats Zuccarello. Plus the Rangers just added another veteran right-winger in Lee Stempniak via free agency. If Hayes can shift to centre, he might have a better shot at sticking with the Rangers. Stepan and the $5-million-dollar-man Derrick Brassard have the top two spots stapled down. The latter will actually earn $7 million in 2014-15, the first of a five-year extension that gradually pays him less. Those guys are 24 and 27, respectively, so they likely aren't going anywhere any time soon. Dominic Moore is a lock for the fourth-line checking role, so that would leave Hayes to battle for the final centre spot with 32-year-old Matthew Lombardi, who is returning from Switzerland and recently signed a two-year, one-way contract, and 21-year-old J.T. Miller, who appears ready for primetime after splitting the last two seasons between the AHL and NHL. It's possible Hayes could win that job, considering he'd bring some much needed size down the middle for New York, but it's just as possible he could be the odd-man out destined for the minors.
Florida Panthers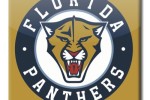 Pros: His big brother Jimmy, also a right-winger, plays here. If they are tight and were looking forward to playing together in Chicago, then Florida could bring that to fruition and make their parents' dream a reality.
Cons: Keyword in that last sentence is "could." Hayes wouldn't make the Panthers as a centre — they have 6-foot-6 Nick Bjugstad, who is only 22, and 6-foot-3 Sasha Barkov, who turns 19 next month, along with 6-foot-3 Drew Shore, a 23-year-old who is very comparable to Hayes. That's not to mention Brandon Pirri, also 23, and Vincent Trocheck, 21, as smaller offensive types, or Dave Bolland, a 28-year-old signed to a five-year, $27.5-million deal this summer. As a right-winger, he'd stand a decent chance competing for ice-time with his brother, Brad Boyes, Scottie Upshall and Tomas Kopecky. Still, the Panthers would have to really like Kevin Hayes to make room for him.
Boston Bruins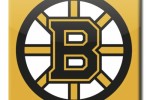 Pros: This is home for Hayes. Dorchester is a suburb of Beantown and his campus rink was in nearby Chestnut Hill as well. He's never had to venture far away and he may want to stay close to other family and friends. The Bruins will have seen plenty of Hayes over the last four years, so if they liked what they saw, there could be a match. Boston also has some question marks on right wing, with Jarome Iginla leaving to sign with Colorado as a free agent and Loui Eriksson expected to take his place on the top line. Eriksson is coming off an injury-plagued first season with the Bruins that included a concussion. Reilly Smith enjoyed a breakout season as a second-liner, but he's still unsigned. Maybe the Bruins take a serious look at Hayes in hopes of putting more pressure on Smith to accept their offer or risk losing his role to the newcomer.
Cons: Or maybe Hayes wants a change of scenery, to broaden his horizons, which would render all those pros irrelevant. The jury could also be out on Hayes' character, with this loophole considered lowbrow by some GMs, and they may be more privy to the inner-workings, behind-the-scenes stuff between Chicago and Hayes' agent. Boston did make the move to bring in Wheeler, but that was a different management group back then.
Edmonton Oilers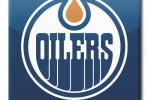 Pros: Aah Edmonton, the land of opportunity. While not any nicer than Calgary — colder and more desolate in reality — the employment rate for potential NHL centres is much more promising in the provincial capital. Edmonton is still in the market for a second- and/or third-line centre(s), having missed out on several candidates from the traditional UFA pool. Adding one with size this late in the game would be ideal, but Hayes would have to be sold on the Alberta advantage. Edmonton gets a lot of grief as the place nobody wants to play, but truth be told the Oilers have been successful in getting their guys as of late — Boyd Gordon and Andrew Ference last year, then Benoit Pouliot, Mark Fayne and Nikita Nikitin so far this summer. They weren't the most prominent guys available, but they were all targeted and signed very early in free agency. And don't forget Edmonton got Schultz under these same circumstances with even more competition. The Oilers have an owner with deep pockets and some cap space to play with, plus a roster spot to all but assure, so this option might be enticing to Hayes. He'd only have to beat out Mark Arcobello, 26, and/or Anton Lander, 23, both smaller and arguably less skilled options to play behind Ryan Nugent-Hopkins. That would allow this year's third overall pick Leon Draisaitl to spend another season in junior, while 20-year-olds Bogdan Yakimov and Jujhar Khaira could adjust to the North American and professional game, respectively, while further developing in the AHL. That trio of prospects all project to be as big or bigger than Hayes, so this may be more of a short-term fit, which wouldn't be such a bad thing.
Cons: Hayes would be a long way from home and would become instant rivals with his buddies to the south, Gaudreau and Arnold. Both teams should be trending upward, so that hatred and bad blood within the Battle of Alberta is only going to intensify again in the years to come. Is he ready and willing to face-wash those guys after the whistle, or stick them where the sun don't shine to send a message when times are tense? They also know the book on Hayes, his tendencies and weaknesses, so that could work against him and into the Flames' favour. It would be a lot to digest, let alone the location. The fact that Schultz has yet to sign his second contract with Edmonton as a restricted free agent might also scare off Hayes or make him question how much money there is to be made in Alberta. The Oilers also just hired Tyler Dellow to head up their analytics department, a fancy stats whiz who will likely be asked his opinion of Hayes. That review might not be glowing, with some skeptics of the mindset that Hayes is a one-year wonder, an overachiever who road the coattails of Gaudreau and had inflated numbers thanks to unsustainable percentages.
---
At the end of the day, if Hayes becomes a free agent, his phone will be ringing and he'll be putting pen to paper on a seven-figure contract prior to September.
For my money, I'll bet he signs with one of the six teams discussed here, including Chicago. How's that for taking the easy way out? OK, fine, I'll say Hayes calls Alberta home and the coin flip between cities goes to . . . drum roll . . . CALGARY!
Meanwhile, Hayes is already close to trending in the Twitterverse, with Flames fans clamouring louder than most:
Three days till the Kevin Hayes Sweepstakes! Gentlemen start your engines.

— jamie desrochers (@vowswithinhb) August 13, 2014
Rangers Should Push for Kevin Hayes.. #NYR #Rangers #NHL — NY Rangers News (@NY_Rangers_News) August 14, 2014
Should the Boston Bruins Pursue Pending Free Agent Kevin Hayes?.. #Bruins #NHL

— Boston Bruins News (@Bo_Bruins_News) August 14, 2014
Can we please sign Kevin Hayes? Please… #FlaPanthers — Daniel Arrizurieta (@Dannyaa68) August 13, 2014
Two more days until Kevin Hayes is a Flame. Right guys? RIGHT!?

— Brandon Byskal (@brandonbyskal) August 13, 2014
Let's get Kevin Hayes in Calgary complete the line! #whynot#anactualrightwinger#truculence — . (@tweetindrock) August 13, 2014 I want Kevin Hayes in a Flames jersey so bad — Andrea (@willbechosen) August 12, 2014
Let's get Kevin Hayes in Calgary complete the line! #whynot#anactualrightwinger#truculence

— . (@tweetindrock) August 13, 2014
Hayes clearly hasn't lost his sense of humour through it all:
Driving through jersey and I see a @johngaudreau03 stop sign and a Kevin Hayes stop sign. #figureitout pic.twitter.com/FOauznjaK4 — Kevin Hayes (@KevinPHayes12) August 12, 2014
Well if Kevin Hayes is trying to hint that he's going to Calgary he isn't being very subtle. #GAH

— Grant Salzano (@Salzano14) August 13, 2014

Larry Fisher is a sports reporter for The Daily Courier in Kelowna, British Columbia, Canada. Follow him on Twitter: @LarryFisher_KDC.