Imagine for a moment being called the "LeBron James" of anything.  Pretty high praise for you, right?  That label was placed on young phenom Connor McDavid last year in this USA Today article, outlining the incredible future he has in the NHL.  Sidney Crosby was quoted as saying that McDavid, "reminds me of me."  When you have arguably the best player in the NHL say someone reminds him of himself, the praise doesn't get much higher than that.  McDavid was 16 years old at the time.
Flash forward to today.  McDavid is now 17.  He just took part in the summer evaluation camp for Canada in preparation for the 2015 IIHF World Junior Championship.  His final OHL season is right around the corner, with Erie Otters training camp starting up at the end of this month.  Next year about this time, he will hear his name called at the top of the NHL draft.  Today however, we learned that an important piece of the Erie Otters will not be playing for them this season.  Arizona Coyotes prospect Anton Karlsson has decided to play in Sweden for the next 2 seasons.
No Anton Karlsson in Erie Otters this season. Arizona Coyotes' third-rounder has signed a two-year deal with Swedish champs Skellefteå.

— Uffe Bodin (@UffeBodin) August 13, 2014
A Huge Loss
The impact of this announcement cannot be understated for the Otters if it does come to pass.  It is important to note that the Otters themselves have not made this official yet.  GM Sherry Bassin will address this situation if in fact he does sign.  Karlsson was going to fill a huge need playing on the top line with McDavid.  Erie was already going to be a lot younger anyway, thanks to the roster turnover from last season.  Big names like Connor Brown and Dane Fox are no longer around.  Washington Capitals prospect Andre Burakovsky still hasn't committed to which team he will play for this upcoming season.  There is a good chance Burakovsky will not be back in Erie.  The most likely scenarios for Burakovsky are the Hershey Bears of the AHL, or the Washington Capitals with a great training camp.  If that holds true, Erie will find themselves in a particularly tough spot.  I had the chance today to talk with Erie Otters Beat Writer Victor Fernandes about the impact of Anton Karlsson's decision, and if there is a chance that the Otters will consider trading Connor McDavid in the right circumstance.  Here is what he had to say about trade possibility:
@CBJTherapy with or without Karlsson, I could see McDavid being traded if the Otters get off to a bad start…

— Erie Times-News | GoErie.com/Sports (@GoErieHockey) August 13, 2014
@CBJTherapy McDavid is gone after this season regardless. If the Otters aren't legitimate contenders, they could get a huge haul for McDavid

— Erie Times-News | GoErie.com/Sports (@GoErieHockey) August 13, 2014
@CBJTherapy I don't think it would be as big as a rebuild as say the 2011-12 season, but plans would have to change somewhat…

— Erie Times-News | GoErie.com/Sports (@GoErieHockey) August 13, 2014
Things like this in the OHL do happen quite a bit.  In fact, a current NHL superstar was in a very similar position in his final year in the OHL.  That superstar was New York Islanders forward John Tavares.  In 2009, Tavares was traded from the Oshawa Generals to the London Knights at the trade deadline.  Quite the deal that was for sure.  In the deal, three players switched homes, including current defenseman Michael Del Zotto.  As well, Oshawa got 6 draft picks from London.  SIX!  They got London's 2nd round picks for the next 4 seasons, and also got London's 3rd round picks for the next 2 seasons.  When a major trade happens in the OHL, it involves a lot.  I then brought up the Tavares deal with Fernandes, and here is what he had to say about that:
@CBJTherapy Honestly I think it would be even bigger than the Tavares deal…

— Erie Times-News | GoErie.com/Sports (@GoErieHockey) August 13, 2014
Yeah, when you are a player like Connor McDavid, any trade would yield a huge return.  Fernandes believes that the return in a McDavid trade would bring back more than the Tavares deal would.  That would be more than 3 players and 6 draft picks.  It's hard to say no to a trade like this, if it means your future is bright.
McDavid, Then Who?
I then switched gears and asked Fernandes about how the Erie Otters would try to fill the holes left at their forward position.  If the Otters are going to make a serious run at going for an OHL title this season, their young players must step up.  Fernandes pointed out 2 players in particular:
@CBJTherapy tough to say, a lot depends on the status of Burakovsky and how the young guys like DeBrincat and Bily respond…

— Erie Times-News | GoErie.com/Sports (@GoErieHockey) August 13, 2014
@CBJTherapy I don't see Sherry making a big move right away before he sees what he has and other teams have heading into the season…

— Erie Times-News | GoErie.com/Sports (@GoErieHockey) August 13, 2014
Fernandes singled out both Shaun Bily and Alex DeBrincat as needing to be the youngsters who step up if the Otters want to make a serious run at an OHL Championship.  In light of the Karlsson news, GM Sherry Bassin is going to take a wait and see approach before making any major decisions in regards to the opening day roster.  This year is a very important year for the Otters.  No matter what happens, this will be Connor McDavid's last season.  He would want nothing more than to be in a place in which he has a chance to win not only an OHL Title, but also a Memorial Cup.  If the youngsters step up, Erie can make a deep run.  However, if they get off to a slow start, look for a McDavid trade to be a definite possibility.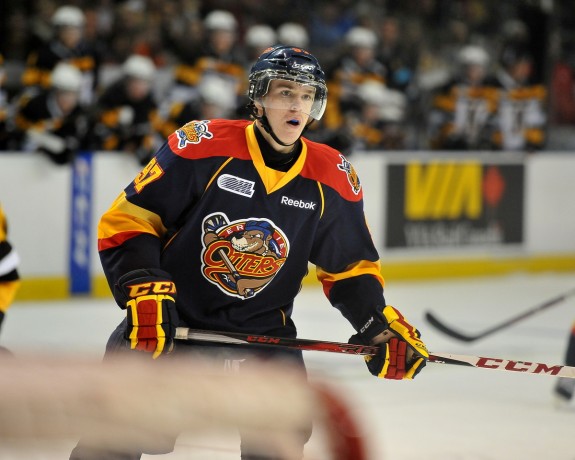 Who wouldn't want a chance to acquire someone the talent of Connor McDavid?  Given today's news about Anton Karlsson, that door has cracked open some.  McDavid is going to want every chance he can to win at this level, whether it's on the Erie Otters, or some other team.  He now is in a race with Jack Eichel for the first overall pick in next season's draft.  If Erie struggles, and there is a team who needs that difference making player who will propel them to a championship, you can count on those teams calling the Otters about Connor McDavid.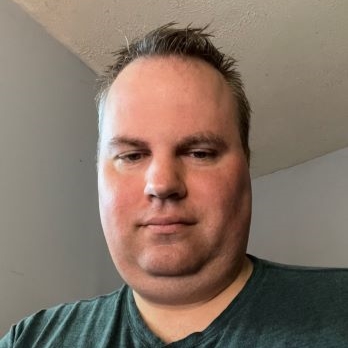 I am a fully credentialed writer who covers the Columbus Blue Jackets, Cleveland Monsters and Erie Otters as well as the Ontario Hockey League and NHL Draft. The 2022-23 season will mark nine seasons with the Hockey Writers. I am also the site's Credentials Manager. Please take note of the updated Twitter handle: @mark_scheig.