It all comes down to three games. That's the reality for the Windsor Spitfires as they stare down the 2022-23 Ontario Hockey League (OHL) Playoffs. With one week left in the regular season, three games will determine whether or not they get the Western Conference regular season title.
When the schedule came out last June, you couldn't help but notice that the London Knights were the final two games in a home-and-home. There were thoughts that maybe the season could even come down to those games. Fast forward nine months and that's the exact position that the Spitfires are in. They sit two points up on the Knights and three points up on the Sarnia Sting for the top spot in the conference. Each team has three games remaining. If you wanted excitement and a little bit of drama, you've come to the right place. Here are three keys for the Spitfires' final weekend.
3 Keys to Spitfires' Final Weekend of 2022-23
Weekend schedule:
Wed., Mar. 22 – v. Guelph Storm
Fri., Mar. 24 – at London Knights
Sat., Mar. 25 – v. London Knights
3. Take Care of Home Ice
Let's start by talking about the current playoff picture. Here's how the conference standings shape up:
Spitfires – 1st – 90 points, three games remaining
Knights – 2nd – 88 points, three games remaining
Sting – 3rd – 87 points, three games remaining
The highest total that the Sting can finish with is 93 points, while the Knights can hit 94 and the Spitfires can get to 96. It's a tight race but there's a major X-factor for the Spitfires – the WFCU Centre.
Two of their final three games are at home, starting Wednesday against the Guelph Storm and finishing Saturday against the Knights. That's important as they're tied for the second-best home record in the OHL at 24-4-2-2. Head coach Marc Savard has developed a winning culture and the team likes to make it tough to grab one point on their home ice, let alone two.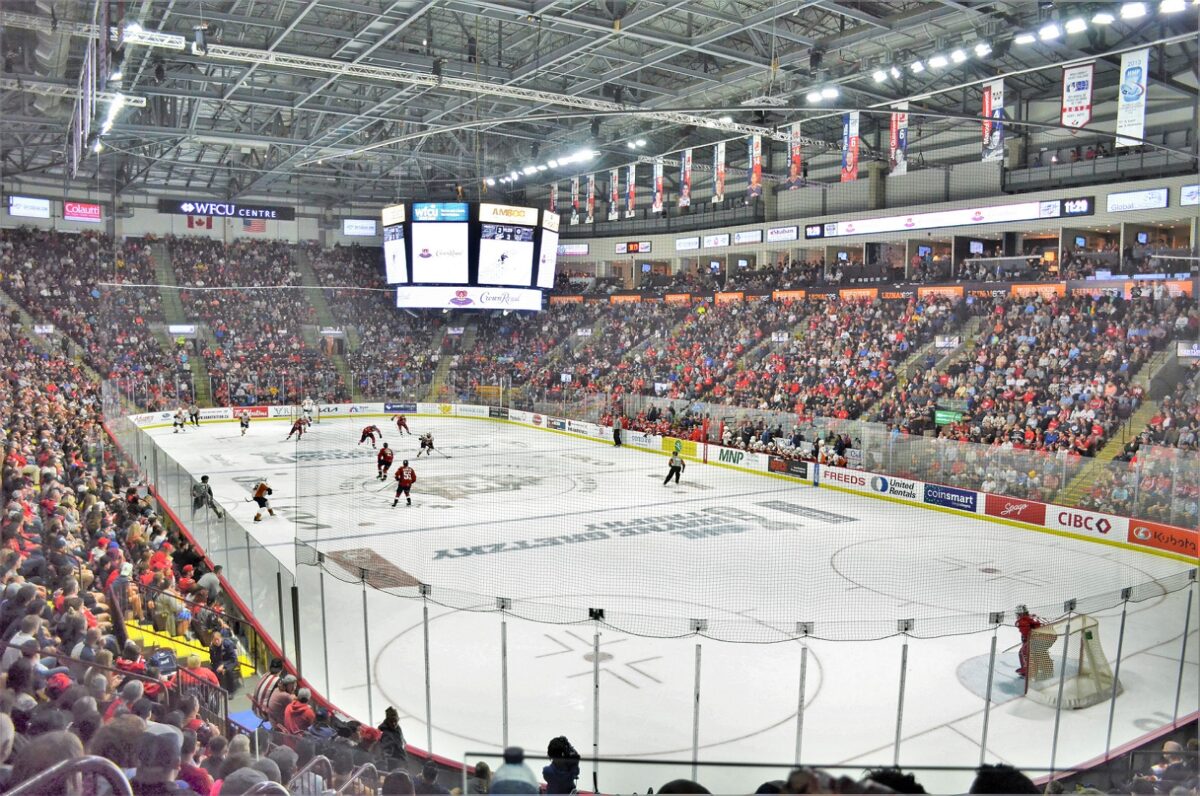 They've also had incredible fan support with an average of about 5,200 fans since Christmas (capacity 6,450) and two of their last three home games surpassing the 6,000 mark. Saturday's game against the Knights is already listed as a sell-out, too.
---
Latest News & Highlights
---
Earning points in any of these games is going to be tough for Savard's club. The Storm are in the middle of a group of four teams trying to determine the fifth-through-eighth seeds where just four points separate them. The Knights want the top spot and would love nothing more than to dethrone the Spitfires in their home rink.
This is why having two games at home in the final weekend is important. If you're going to play in three of the toughest games of the season, it's better to play in front of your faithful.
2. Get Healthy Bodies
This has been a big story since before Christmas – injuries and illnesses. At some point in the second half, the Spitfires have sat nearly a dozen players for one reason or another. It started off with forward Ryan Abraham and goaltender Matt Onuska and has gone through nearly half of the team. While some have returned, including Onuska, others hit the sidelines right after. It peaked this past weekend as the club was forced to call up two Junior B players and put a defenceman up front just to have 10 forwards.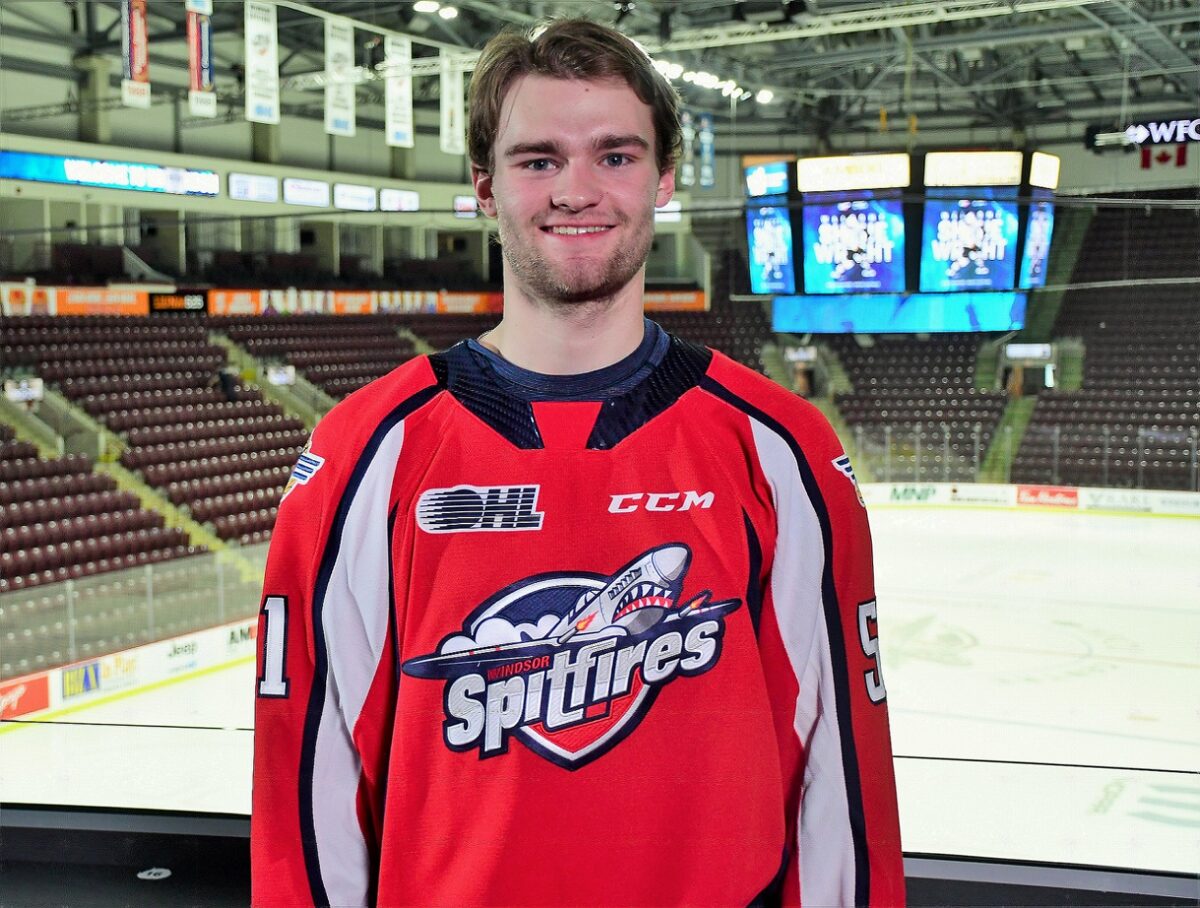 Ideally, they would see everyone return this week and have a healthy roster for the playoffs. That's not realistic, though. If they can get two or three bodies back, that would be a significant start. It would also put less pressure on their Junior B affiliate, the LaSalle Vipers, who are in their own playoffs. Once those are done, Spitfires' general manager Bill Bowler can call up some players as necessary.
Related: Windsor Spitfires' Weekly: 5 Takes from the 2023 OHL Trade Deadline
The veterans, such as captain Matt Maggio, Alex Christopoulos, Shane Wright, and Brett Harrison, to name a few, have been outstanding and stepped up their game to help their club. It's resulted in the Spitfires keeping pace with the Knights and Sting for the top spot. However, they need help as the gas tanks aren't unlimited. Let's see if they get some reinforcements at some point.
1. Focus on Defence
It's no secret that the Spitfires can score with the best of them. They lead the league with 307 goals through 65 games and are third in the Canadian Hockey League (CHL) only to the Halifax Mooseheads (315 in 65) and Winnipeg ICE (313 in 65). However, stopping the puck has become another story.
They're currently 14th in the OHL alone with 255 goals against and, over the last month, their defence has been a mystery. While they shut out the Soo Greyhounds last weekend 3-0, they've allowed at least four goals in eight of their last 10 contests. It's a staggering reality for a club that prides itself on playing 200-foot hockey.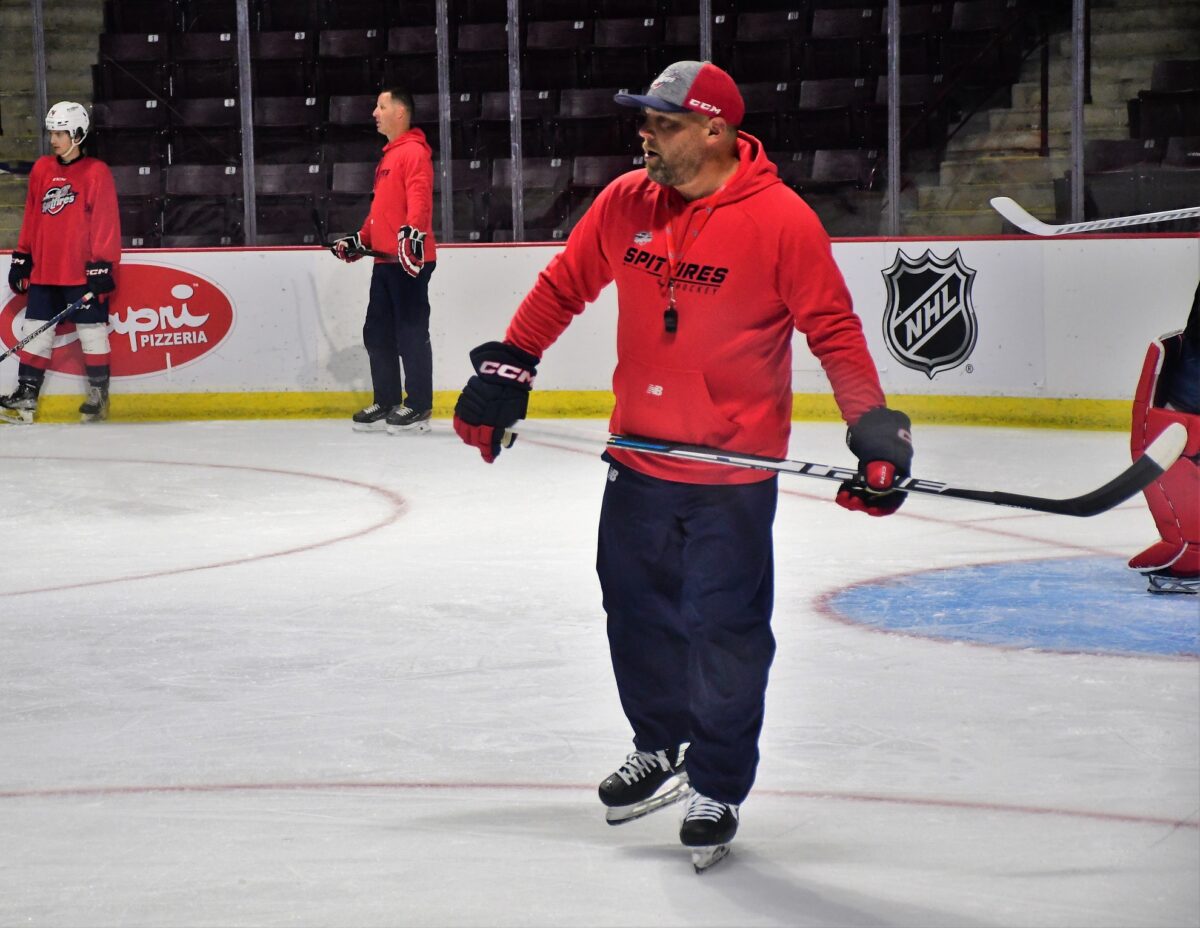 Part of the issue is that they tend to sacrifice defence for offence, even when it's not necessary. When the offence is rolling, they stick with it and play loose which results in high-scoring contests. They know this is an issue and have attempted to address it many times. However, if it's not implemented this week, they're going to be in for a tough three games. The Storm and the Knights will punish them if they sense a weak defence. There's no mercy at playoff time.
These three keys will likely play important roles and the Spitfires know that they control their own fate. The conference crown is attainable but it won't come easy.